Crunch Time for The Foodie!
Updated November 19, 2022
This post may contain affiliate links.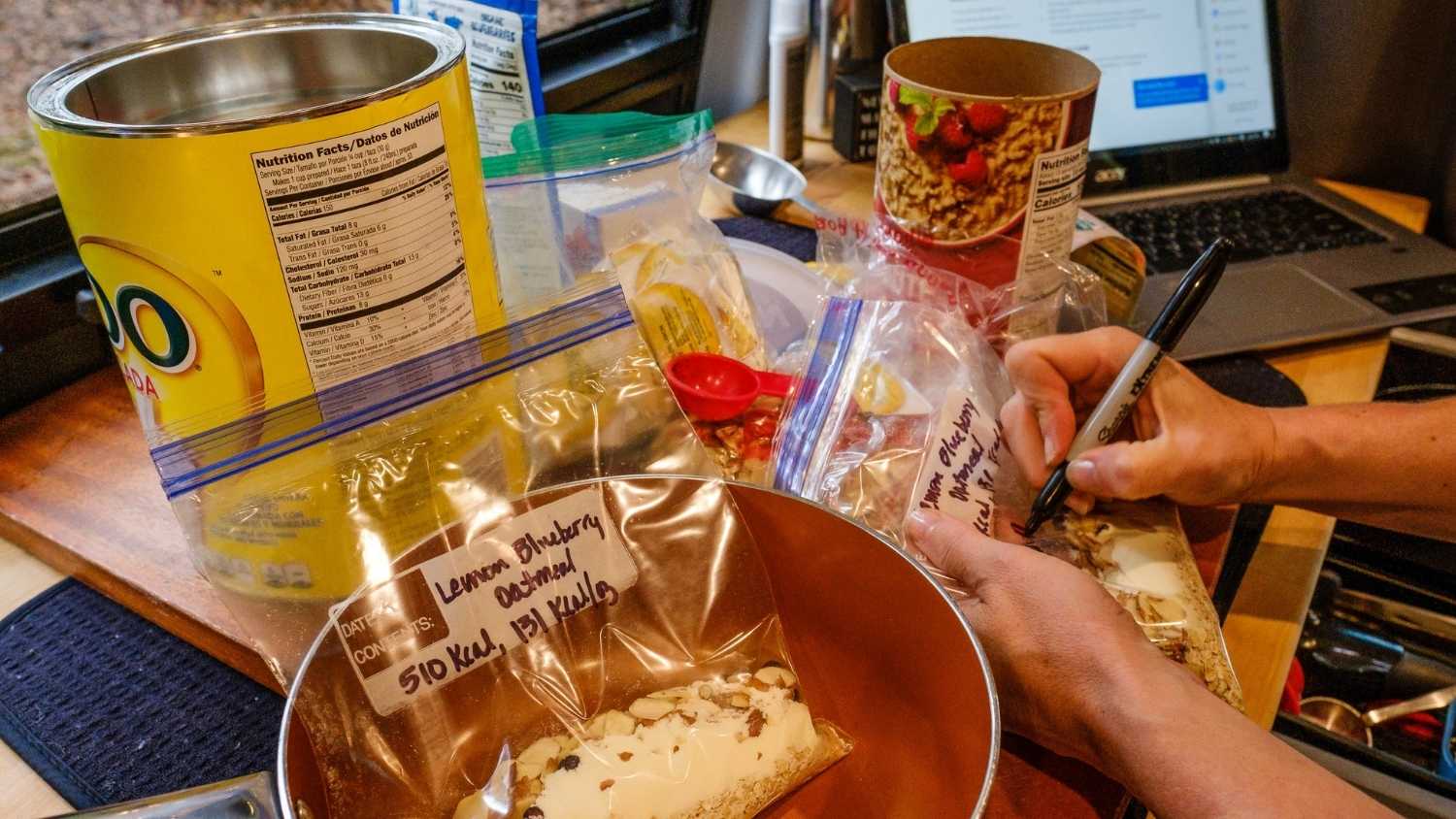 This article originally appeared on The Trek.
I want to share how excited I am about the number of hikers worldwide who have an interest in improving nutrition while thru-hiking. The Backcountry Meal Planning for Thru-Hikers Facebook group has grown exponentially, with great discussions posted daily. If you haven't joined, I encourage you to do so. You'll love it!

T-minus 37 days… It's crunch time for the Foodie!
Due to the limited time available, this entry is not the how-to entry I promised but will hopefully give a bit of insight into what types of ultralight backpacking meals I've prepared. A few quick meal prep tips that have saved me precious time will also be shared.
Here's what's going in my pack…
(kcal/oz = calories per ounce of food)
---
---
---
---
---
A Few Quick Ultralight Meal Prep Tips:
Nutrition Information
Do not assume that the nutrition information in cookbooks and/or on web pages is accurate. It was only after making a large batch of oatmeal that I realized what I thought was an ultralight recipe was not ultralight at all. This explains why some of the meals above are less than my minimum 125 kcal/oz goal. The recipes continue to be included in meal plans as I do truly enjoy them. Because of this, it took a bit more creativity to make up the calories elsewhere.
Recipe Analysis
As a result of the possible inaccuracy of nutrition information, I recommend inputting recipes into a recipe or meal planner app of some sort. Personally, I really like the Recipe Builder PRO app by Wombat Apps LLC. It's easy to use, saves recipes within various categories, and allows custom foods to be entered. Although, there are many apps out there that one might prefer.
Labeling Foods
After handwriting names, nutrition information, and preparation instructions on hundreds of bags, I realized how much time printing labels would save me.
Choose a label size that works best for your packaging
Type in the information desired
Auto-populate the remainder of the labels on the sheet
Save the file for the next time the same meal is prepared
Print and affix to the packaging
Easy as that!
That's not all, folks!
More ultralight backpacking recipes are on the docket…
Backpacking Breakfast Ideas
Backpacking Lunch & Dinner Ideas
---
Does preparing resupply boxes for your thru-hike feel completely overwhelming?
Backcountry Foodie offers a Resupply Coordination Service that can be tailored to your specific needs. Let Aaron do all of the hard work for you!
Hire Aaron to be your…
---
DISCLOSURE: Some of the links on this page are affiliate links, which means we may receive a modest commission if purchases are made through those links. This adds no cost to our readers and helps us keep our site up and running. Our reputation is our most important asset, so we only include links for products that we use ourselves.
---
Did you enjoy this post?
Pin it and share it with your fellow hikers.
New to our blog?
Here are additional posts that you might find helpful…
---
ABOUT THE AUTHOR: