Nut Butter Morning Oats | Ultralight Backpacking Recipe
Updated May 16, 2022
This post may contain affiliate links.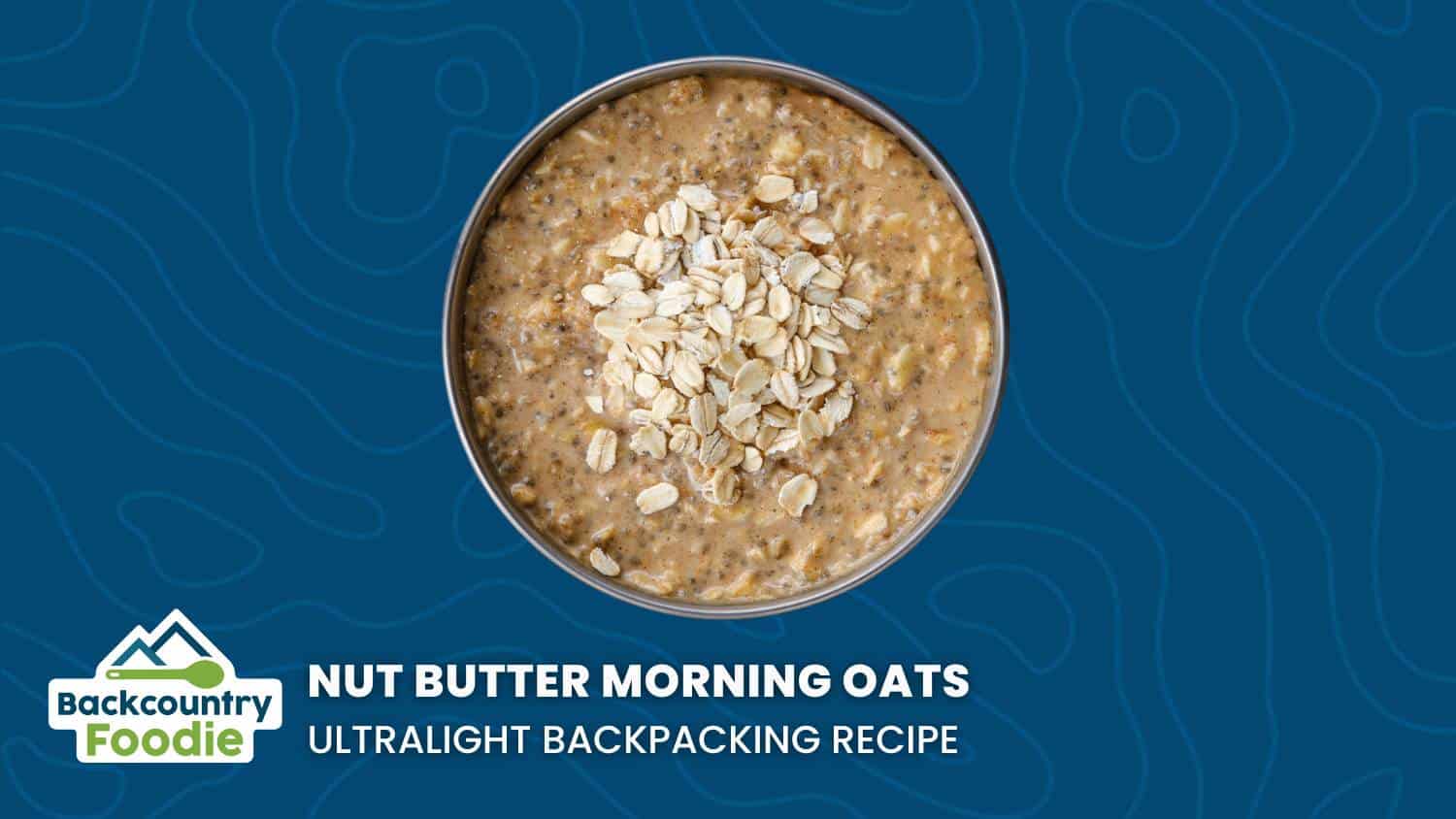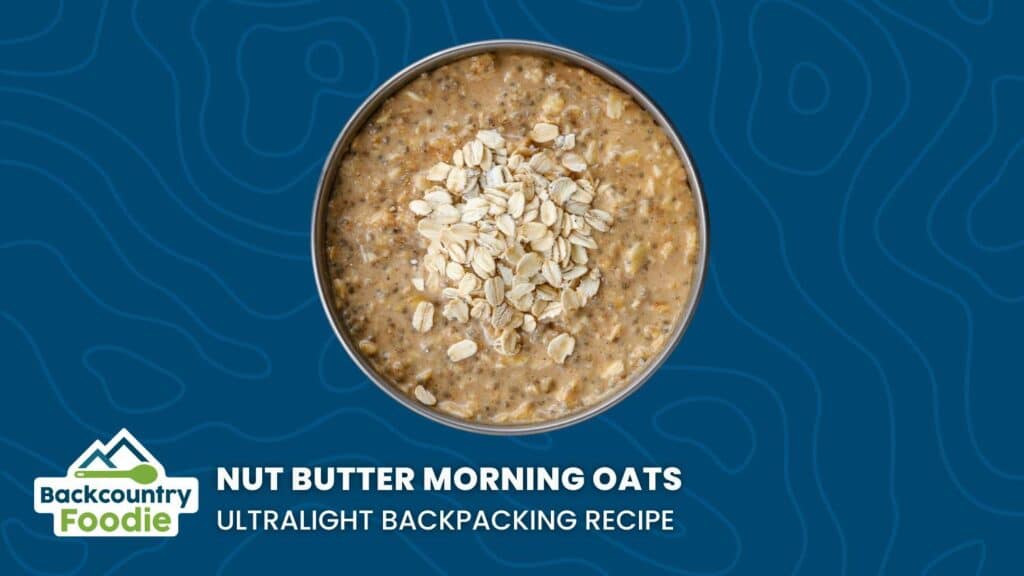 Do you like overnight oats for breakfast? Well, you can have them on the trail as well! This cold soak backpacking recipe is our version of overnight oats.
Unlike some cereals, Backcountry Foodie's Nut Butter Morning Oats recipe…
✔️Packs in 23 grams per serving.
✔️ Provides 66 grams of complex carbohydrates for fueling your muscles.
✔️ It's also an excellent source of fiber, with 13 grams per serving!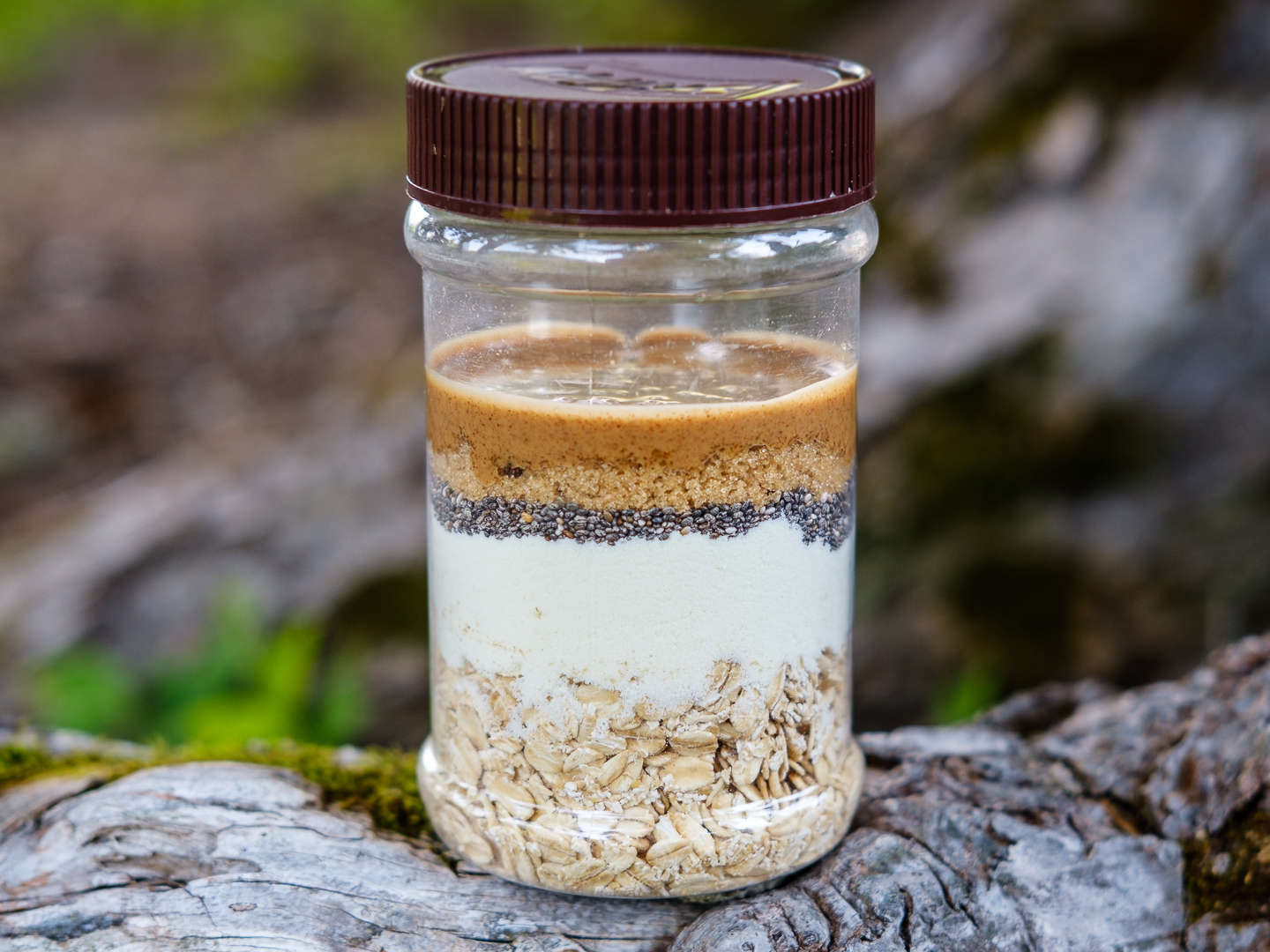 We suggest soaking the oats for up to an hour. Muesli fans, however, will enjoy it with less soaking time. Nut Butter Morning Oats makes a great starter recipe for cold soak beginners. It's easy and will be tasty no matter how long you let it soak.
Looking for a hot oatmeal recipe? Maybe give our nutrition-packed and flavorful Lemon Blueberry Oatmeal recipe a try.

Nut Butter Morning Oats
This is our backpacker-friendly version of the popular overnight oats recipes. If you prefer to go stoveless or not a fan of hot breakfast, we've got you covered. This protein-rich calorie bomb will certainly kickstart your day!
Rate This Recipe
View Comments / Leave A Review
NUTRITION (per serving)
INGREDIENTS
½

cup

(

40

g

)

oats, old fashioned rolled

¼

cup

(

30

g

) milk powder, whole

1

Tbsp

(

15

g

) chia seeds

1

Tbsp

(

12

g

) vanilla powder, Cook's® brand

1

Tbsp

(

14

g

)

brown sugar

⅛

tsp

(

0.3

g

)

cinnamon, ground

2

Tbsp

(

32

g

)

honey almond butter

,

or nut butter of choice, equivalent to 1.15 oz nut butter packet

5

oz

(

150

mL

)

water
INSTRUCTIONS (per serving)
HOME
Put all dry ingredients in a bag or leakproof container to be used in the backcountry.

Pack 2 Tbsp (32 g or 1 x 1.1 oz packet) nut butter of choice to be added to the meal when consumed.
FIELD
Add 5 oz (150 mL) cold water to the bag or leakproof container with the dry ingredients.

Add 2 Tbsp (32 g or 1 x 1.1 oz packet) nut butter to the mixture and stir to mix well.

Let the mixture stand for at least 15 minutes allowing the oats to soften and mixture to thicken. Allow the meal to stand for up to 60 minutes to reach the consistency of overnight oats. See meal prep tip below.

When the desired consistency is reached, stir to mix well and enjoy!
NOTES
MEAL PREP TIP
We recommend consuming the meal within two hours of adding water, if reconstituted at >40℉ (4℃), to reduce food spoilage risk. Shorten this time period to 60 minutes if >90℉ (32℃).
NUTRITION
Total sugar (per serving): 28 g including 13 g added sugar
For a no-added-sugar recipe, replace brown sugar with a brown sugar substitute.
Keep in mind the level of sweetness provided by alternative sweeteners. Adjust serving size accordingly.

To reduce calories by 100, replace whole milk powder with non-fat milk powder.
Did you make this recipe? We'd love to see it!
Share photos from your kitchen or the backcountry below.

Ready to see more backpacking recipes like this one?
Backcountry Foodie is your go-to resource for more than 200 backpacking dietitian-created recipes and a one-of-a-kind automated meal planning tool. The meal planner even creates itemized shopping lists for you! Meal prep has never been easier.
Check out this video to see where all the magic happens.
---
DISCLOSURE: Some of the links on this page are affiliate links, which means we may receive a modest commission if purchases are made through those links. This adds no cost to our readers and helps us keep our site up and running. Our reputation is our most important asset, so we only include links for products that we use ourselves.
---
Did you enjoy this recipe?
Pin it and share it with your fellow hikers.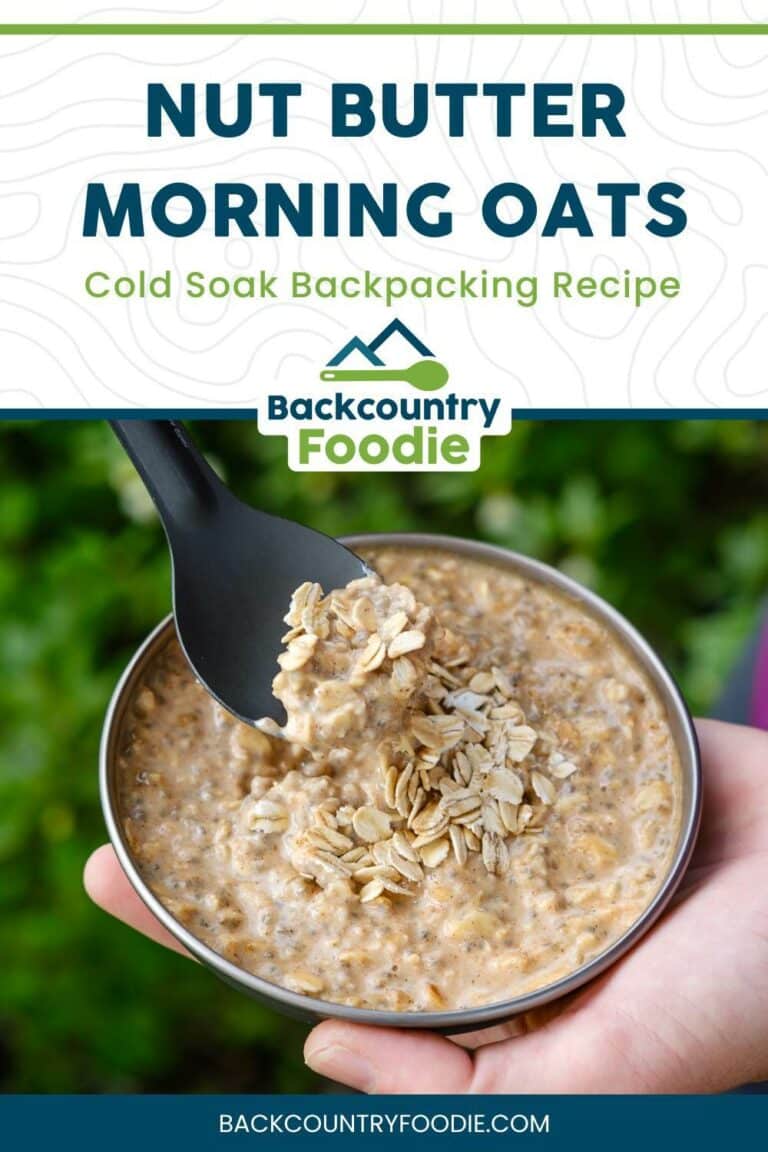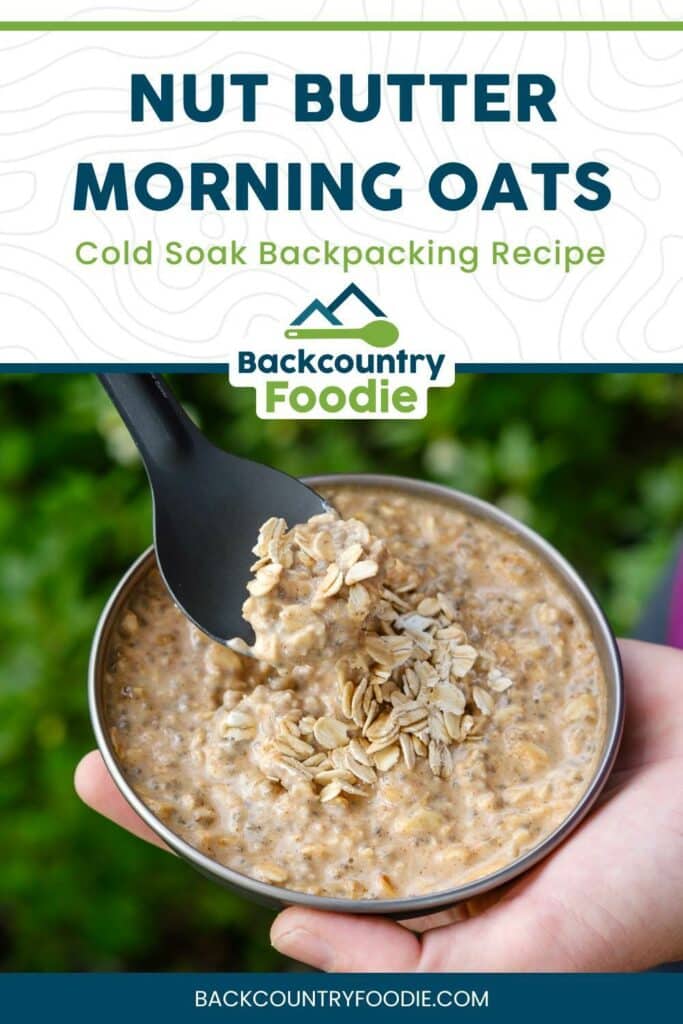 ---
ABOUT THE AUTHOR