A Cold Soaking Guide for Stoveless Backpackers
Updated September 16, 2022
This post may contain affiliate links.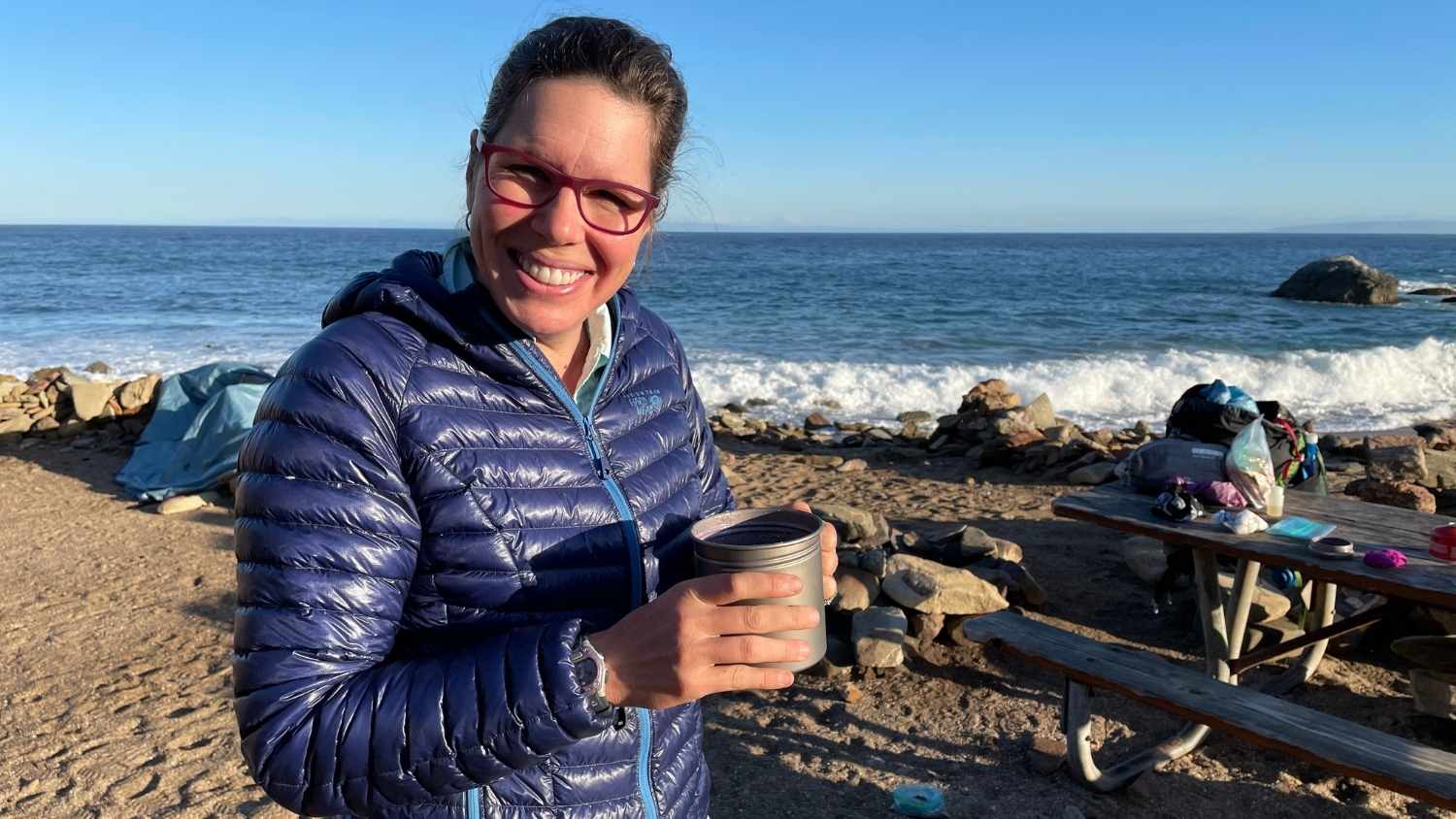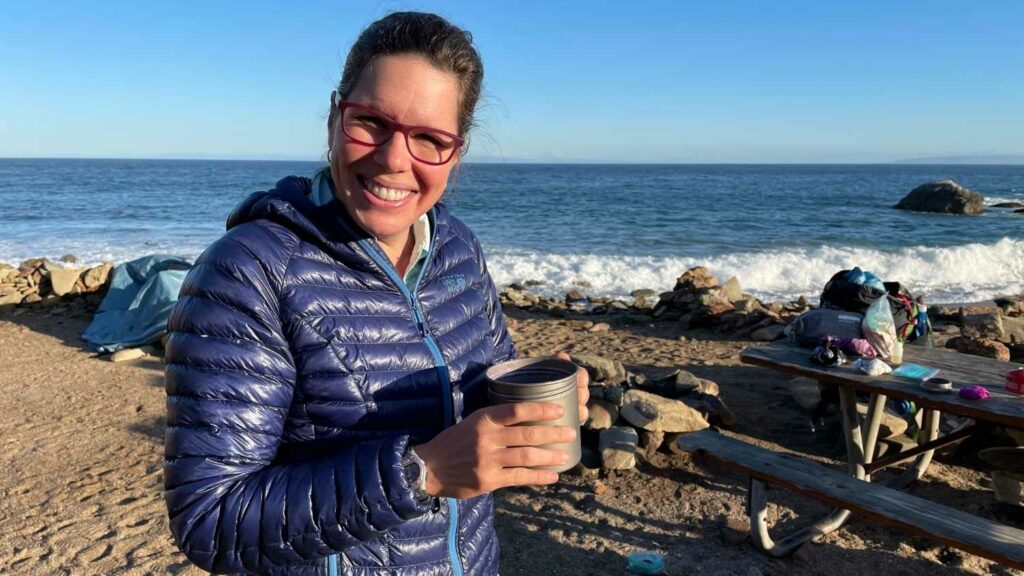 Find out if cold soaking is right for you and how to get started!
Have you heard of other backpackers going stoveless in favor of cold soaking? You may think of these hikers as rugged outdoors people, willing to forgo the creature comfort of hot meals in the backcountry. However, many people don't realize that they already use cold soak recipes for some of their meals.
Maybe you . . .
have thought about cold soaking but aren't sure if it is right for you
want to get started cold soaking, but aren't sure what foods work best cold
are not even sure what cold soaking is, but want to know what all the fuss is about
If any of these describe you, read on! We'll help you determine if cold soaking is right for you and how to get started.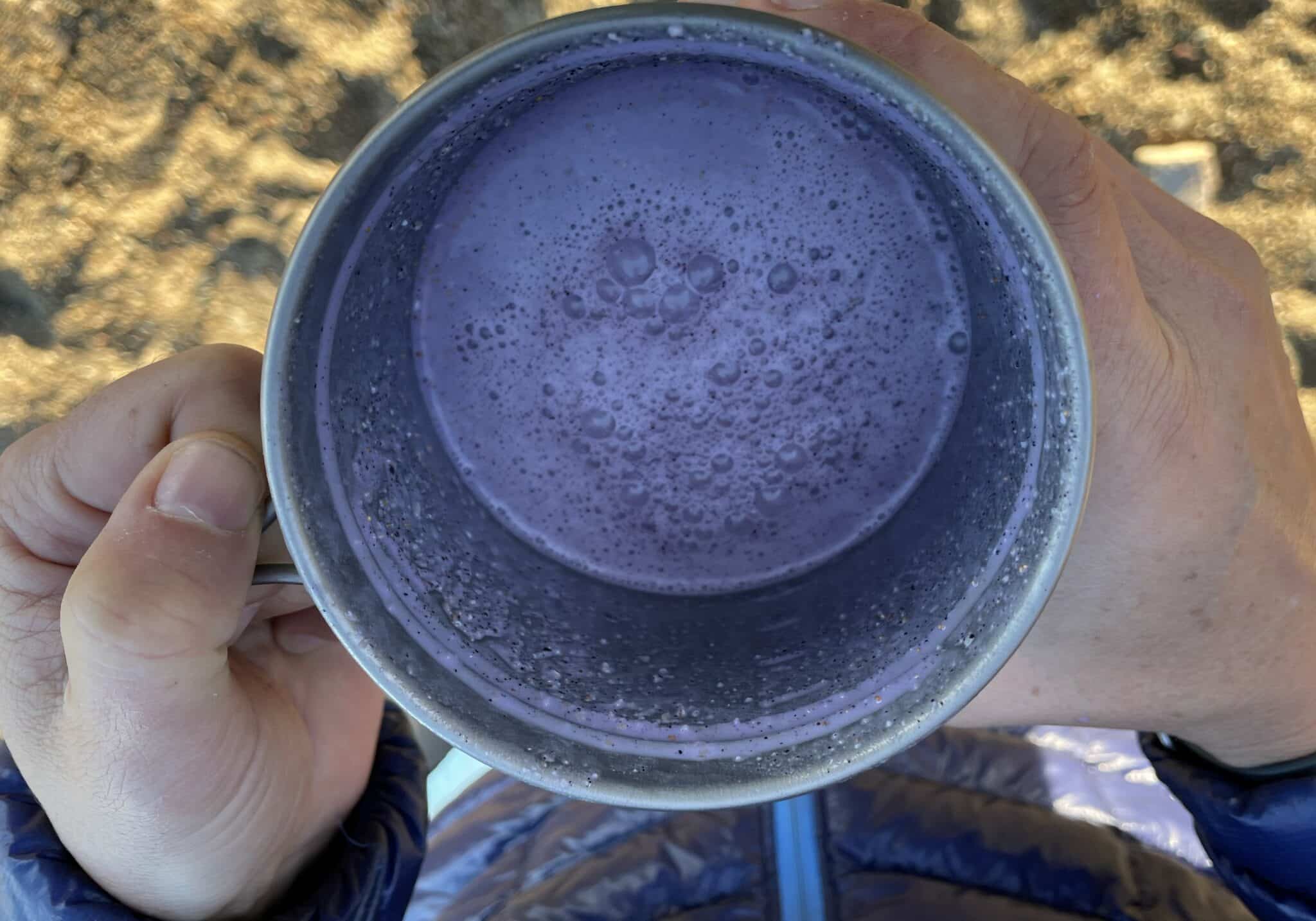 What is cold soaking?
First off, what does cold soaking even mean? Cold soaking is a no-cook food preparation method where dehydrated foods are soaked in cold water until they are rehydrated. You may balk at the idea of preparing meals this way, but many hikers swear by it.
Benefits of cold soaking
Are there any benefits to eating cold food? Yes, in fact, there are! And for many backpackers, the benefits far outweigh the joys of a hot meal. Here are a few:
✔ Lighter gear
Leaving your stove and fuel at home can cut your pack weight by over a pound (depending on which stove you usually use).
✔ No calculating fuel needs or wondering if it will run out
Along with the benefit of a lighter pack, you can hike with a lighter mind. No worrying if you'll have enough fuel to cook your dinner tonight. No guessing or having to calculate how much you might need.
✔ Less time spent cooking
The just-add-water approach might be a perfect solution if you get sick of cooking. Cold soak recipes allow you to get back to hiking sooner after breakfast and lunch since you don't have to dig out your fuel, wait for the water to boil, etc.
✔ Safety in fire ban areas
Although backpacking stoves are relatively safe compared to other potential fire starters, you can't be too careful in dry areas!
✔ Safety in areas with high bear activity
Bears and other wild animals are especially attracted by cooking smells. Hot foods tend to give off more odor than cold ones do. Cold soaking can help to keep those critters away from your camp.
Disadvantages of cold soaking
The downsides to cold soaking are few – you have to eat cold meals and must think ahead to have your meals ready by the time you want to eat. But if you're hiking in a hot area, don't care much about hot food, or are a planner by nature, these might not be disadvantages at all.
It's true that not all recipes will work cold soaked. If you've tried it before and had a less-than-optimal experience, you're not alone! But consider the possibility that you just haven't found the right recipes yet. With a little trial and error, you could learn to enjoy cold soaking.
How to get started with cold soaking
Despite its benefits, cold soaking is not for everyone. If you are still unsure of whether cold soaking could work for you, why not test it out? Try preparing a few cold soak recipes at home or on a shorter trip. You could also just cold soak breakfasts and lunches and bring along the stove to make hot dinners. If you're ready to start experimenting, here are all the tips and tricks you will need.
Which containers work best for cold soaking?
The best containers for cold soaking are leakproof. These allow you to store hydrating meals in your pack while you hike. They should also have enough volume to allow your meal to expand while rehydrating.
There are many durable, inexpensive, and lightweight options:
Which foods work best for cold soaking?
There are many backpacking foods and ingredients that work well with cold soaking. These include the following (with approximate recommended soaking time):
If your dish has a combination of these ingredients, let foods soak for the maximum soak times that will rehydrate all the ingredients. For most foods, you don't have to worry about overhydrating ingredients.
However, if you are soaking something that combines instant ingredients and ingredients that require prolonged soaking, you may have to rehydrate your meal in stages. For example, you can rehydrate jerky and veggies for an hour to fully hydrate, then add more water and instant mashed potatoes for a backcountry version of shepherd's pie.
Check out these recipes from the Backcountry Foodie that work well for cold soaking.
Which foods don't work well for cold soaking?
✖ Pasta and rice noodles (that have NOT been pre-cooked and dehydrated)
Pasta can only be cold soaked when it is pre-cooked and then dehydrated. Regular pasta may soften slightly after a few hours of cold soaking, but it will never fully reach a perfect al dente texture. This includes the pasta used in boxes of mac & cheese. The same is true for rice noodles (except for rice ramen, which is par-cooked). After 2 hours, rice noodles will soften slightly but will mostly remain crunchy. Online retailers, such as Outdoor Herbivore, sell pre-cooked and dehydrated pasta if you're unable to dehydrate your own.
✖ Some dehydrated veggies (including peas, corn, and mushrooms)
Most dehydrated vegetables cold soak well, with some exceptions. Dehydrated peas, corn, and mushrooms often give hikers trouble when cold soaked. They soften but remain chewy with tough centers. Freeze-dried versions of these veggies work better in cold soaking recipes but can take about an hour to rehydrate.
✖ Coconut milk powder
Coconut milk powder tends to not mix well with cold water. It will stay clumpy.
✖ Meats
You can cold soak freeze-dried meats, but the flavor is not popular. Dehydrated meats like jerky will only partially rehydrate. They may soften a bit after 2-3 hours but will still be chewy. Food safety becomes a concern when foods hydrate for over 2 hours at a temperature above 40°F (just 1 hour if it's 90°F or above). If you need to soak your meat longer than this to make it palatable, we'd recommend not taking the risk.
All things considered, we prefer going vegetarian for cold soak meals. That said, feel free to experiment – you might discover a strange liking for cold, partially-hydrated meats! Just keep food safety in mind. See our favorite cold soaking tips and tricks for more food safety considerations.
What about cold soaking commercial backpacking meals?
Most commercial backpacking meals, such as those from Mountain House and Backpacker's Pantry, should not be cold soaked. They are designed to be rehydrated with boiling water, and most of these meals contain rice or pasta that can't rehydrate fully in cold water. Don't spoil an expensive backpacking meal with a failed experiment. Save them for trips with a stove.
However, there are some pre-made backpacking foods that do work fine or are even designed to be rehydrated in cold water. These include instant guacamole mixes, instant hummus mixes, and instant smoothie mixes.
Some backpacking meal companies also make meals that are designed to be hydrated in cold water. These are often for cold vegetable slaws and wrap fillings, such as Open Sky Yasai from Outdoor Herbivore. Check the package for cold preparation instructions to see if your backpacking meal can be prepared cold.
How to cold soak – tips and tricks
✔ Add the right amount of water
The amount of water needed to rehydrate foods varies and (to some degree) depends on personal preference. Add too little, and the food remains crunchy. Add too much, and you'll be eating soup. But it is always easier to add more water than to take it out later.
For foods that rehydrate instantly, such as instant mashed potatoes, instant hummus, or guacamole mixes, add a little water at first, stirring frequently. Keep adding water until the food reaches your desired consistency.
For foods that need to soak a while to rehydrate (more than 5 minutes), a good rule of thumb is to add enough water to your container to completely cover the food. Break apart large pieces of food, such as blocks of ramen, into smaller pieces to cover it completely in less water. Check it after half the predicted soaking time and add extra water if needed. Starchy items like rice and noodles act like sponges and may need a little extra water to rehydrate.
✔ Discard excess water
After preparing your meal, if there is excess water in your container, make sure to dispose of it using proper Leave No Trace (LNT) principles. The best and least impactful on the environment is to drink the extra broth (consider it the first course!) Or you can dispose of it in a cat hole at least 6 inches deep and away from a water source or camp.
✔ Make it delicious
Just because you are eating cold food does not mean you have to sacrifice flavor. Consider jazzing up your cold soaked meal by adding additional sauces, condiments, spices, or even a tuna or chicken packet.
✔ Keep it safe
Food safety with cold soak backpacking meals is tricky for three reasons –
1. You don't have access to refrigeration.
2. You don't have heat to kill any potential bacteria that have contaminated your food.
3. When going stoveless, don't let foods soak too long. Soaking for over 2 hours could increase your risk of getting sick. That means that if you can't finish lunch, don't save it for later.
Most people know that meats can be a source of foodborne illness, but don't forget that other foods can also grow bacteria. Foods such as pasta and mashed potatoes (especially with milk or cheese added) are two common culprits. Be especially cautious in warm weather. Bacteria grow fastest when it's hot.

Tip for recipes with milk or cheese powder: Add the milk powder at the end after the other ingredients have rehydrated. The powder will rehydrate instantly. Use hydrated milk powder within 2 hours or 1 hour if it's 90°F or above.
Cold soak recipes to get you started.
READY TO SEE MORE ULTRALIGHT BACKPACKING RECIPES LIKE THESE?
Backcountry Foodie is your go-to resource for more than 200 backpacking dietitian-created recipes and an automated meal planning tool. Meal prep has never been easier!
Check out this video to see where the magic happens!
---
DISCLOSURE: Some of the links on this page are affiliate links, which means we may receive a modest commission if purchases are made through those links. This adds no cost to our readers and helps us keep our site up and running. Our reputation is our most important asset, so we only include links for products that we use ourselves.
---
Did you enjoy this post?
Pin it and share it with fellow hikers.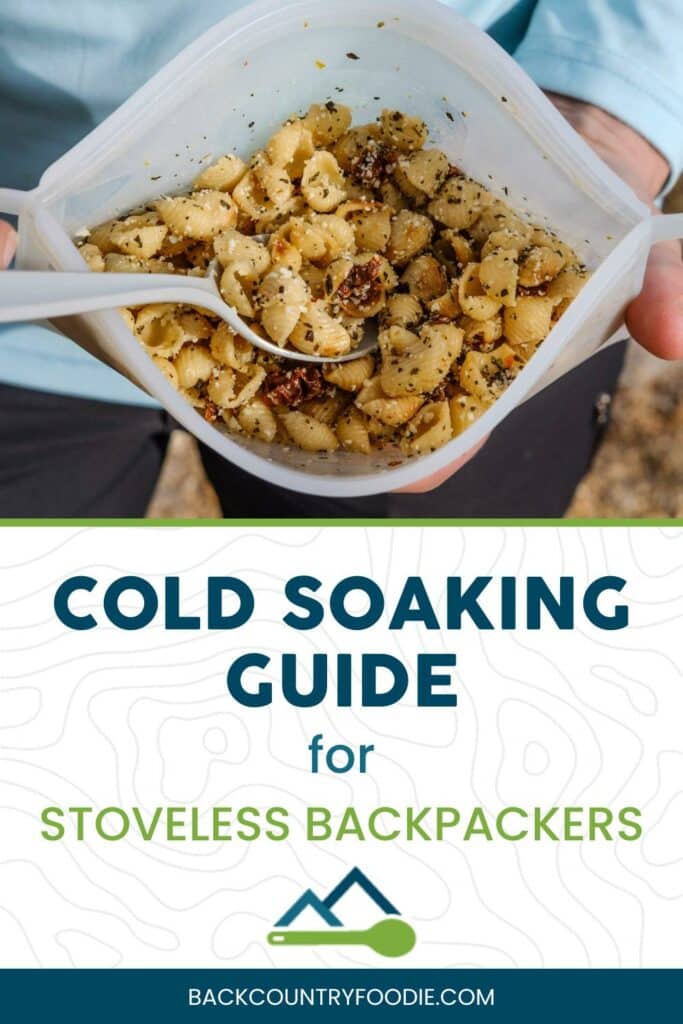 NEW TO OUR BLOG?
Here are more posts that you might find interesting…
---
ABOUT THE AUTHOR: