Buffalo Pasta Salad | Backpacking Lunch Recipe
Updated September 28, 2022
This post may contain affiliate links.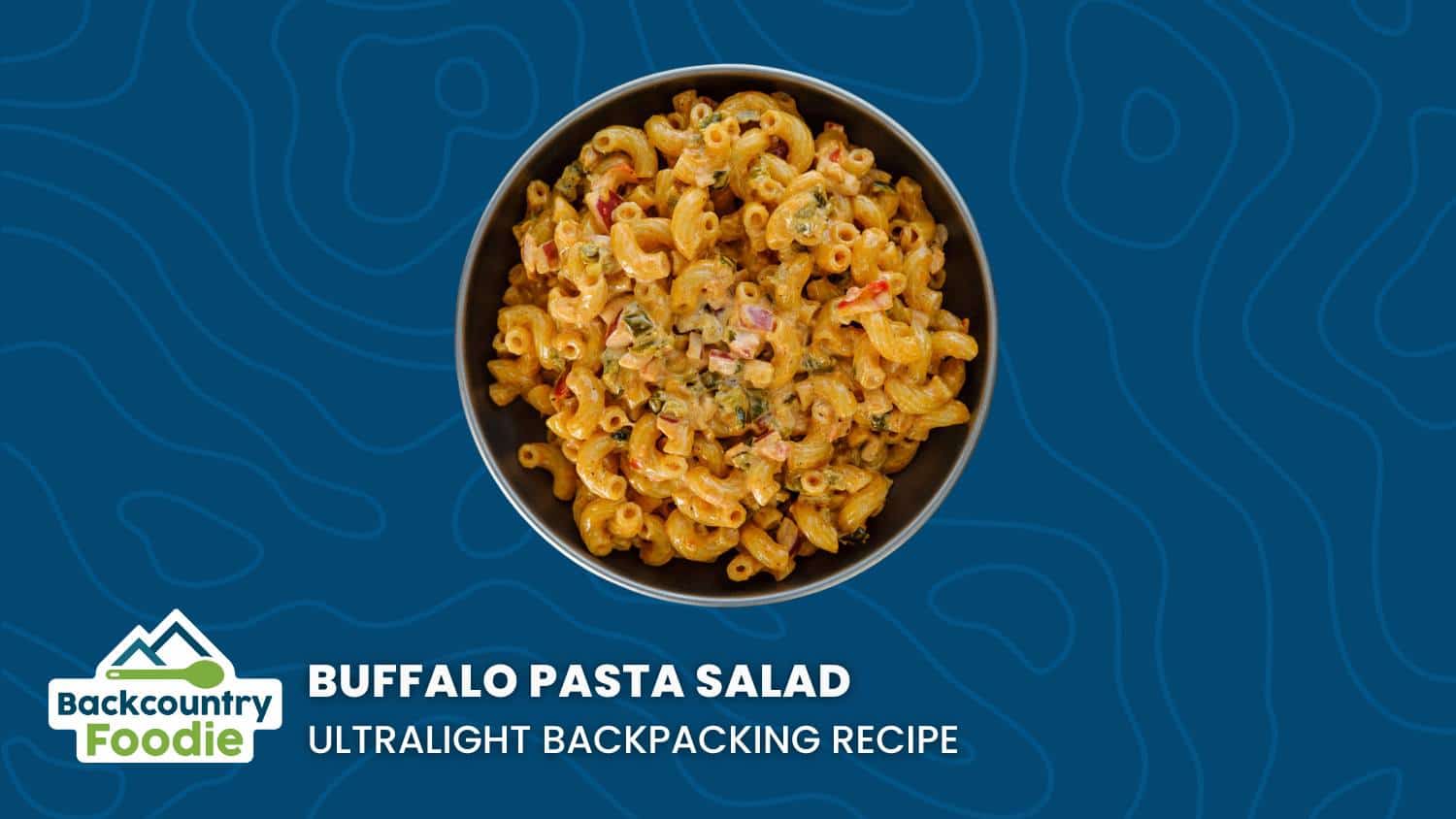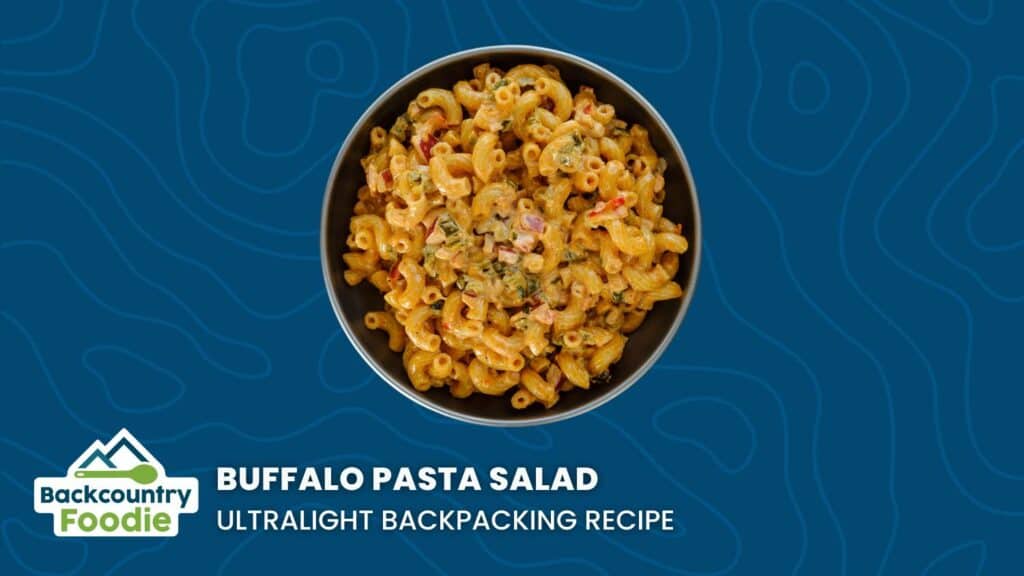 This vegetarian cold soak backpacking lunch recipe was one of the easiest to prepare during my thru-hikes of the Oregon Coast Trail. Backcountry Foodie's freezer bag-style backpacking lunch recipes, such as this one, can be prepared in a matter of minutes at home and on the trail. Add dry ingredients to a baggie at home and add cold water on the trail. It's truly that easy! You might also want to try our Sun-Dried Tomato Pesto Pasta cold soak recipe. It's another Foodie fan favorite!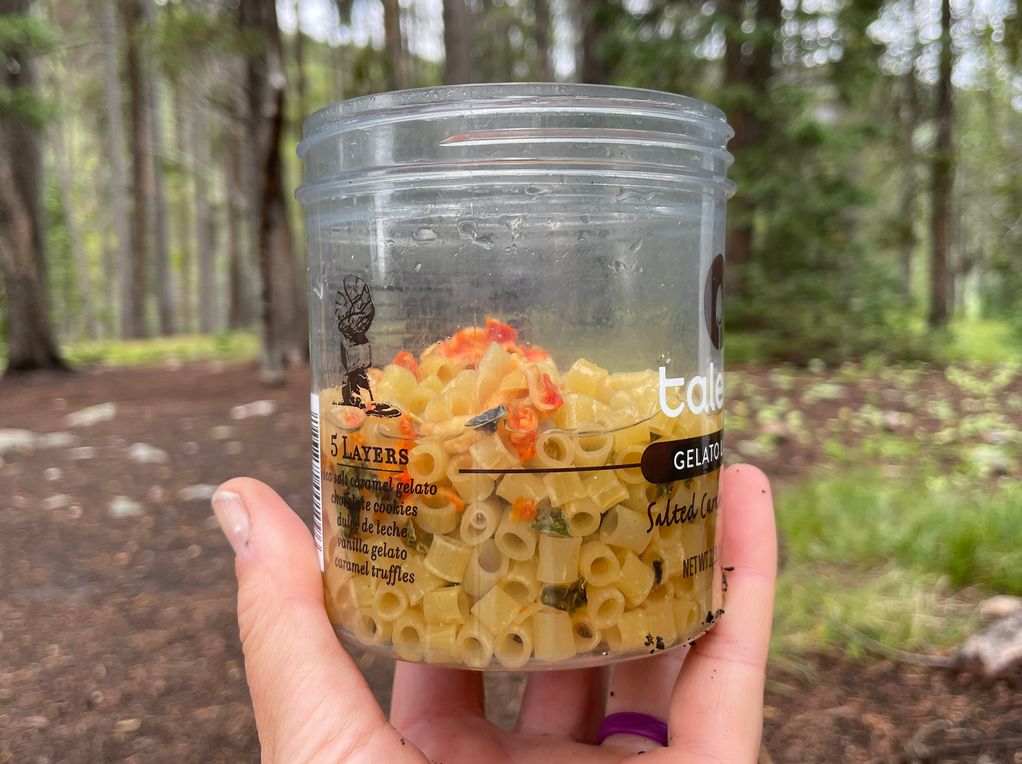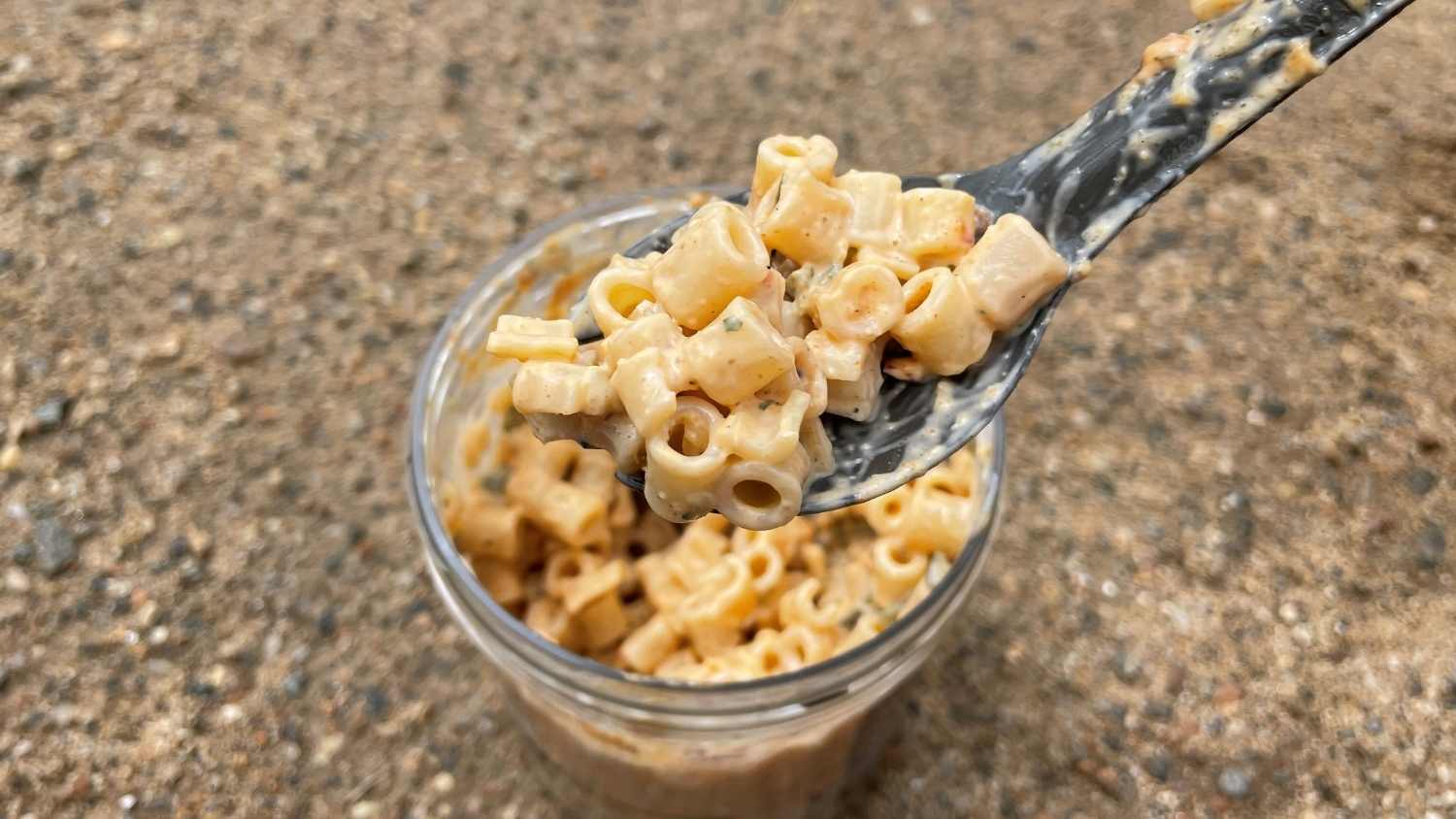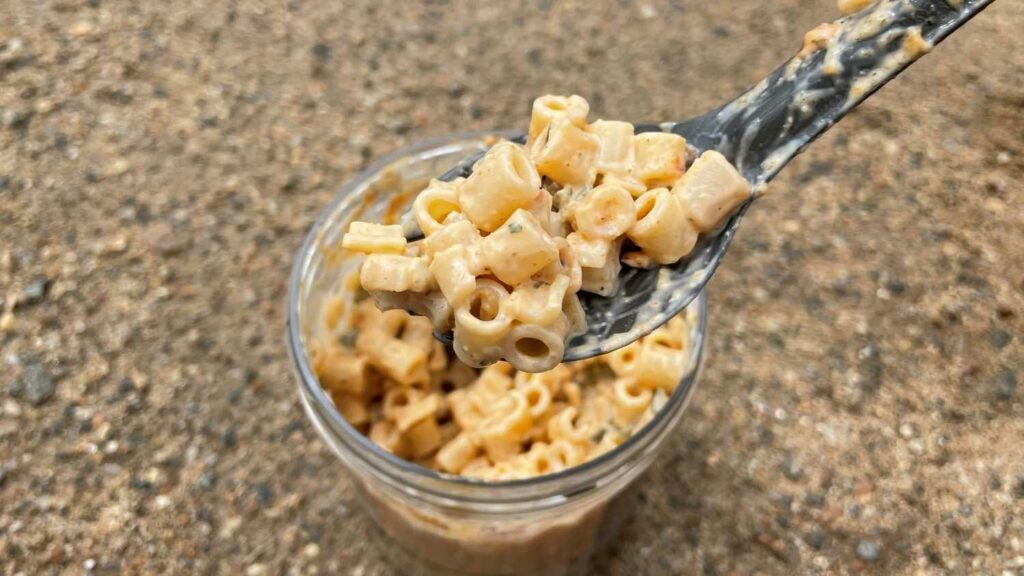 Protein Boost:
For the meat-eaters, add a foil pouch or freeze-dried chicken to boost the protein content of the recipe. Be aware that foil pouch chicken provides 90 calories per 3 oz pouch at only 30 calories per ounce. While freeze-dried chicken provides 170 calories per 3/4 cup serving at 140 calories per ounce. Also, remember that the smell from a foil pouch will be harder to conceal than freeze-dried chicken while in bear country. You might want to consider dehydrating or freeze-drying chicken at home for a less expensive option.
Long-term Shelf Life:
Another perk of this cold soak backpacking lunch recipe is that the ingredients will remain shelf-stable for months without vacuum sealing. It's a great option for thru-hikers or those of us who like to prepare meals in the offseason and spend our time outside during the summer. I hope you enjoy our Buffalo Pasta Salad recipe as much as we do!

Buffalo Pasta Salad
Pack a little extra heat (and a lot more flavor) in your bear bag with this pasta salad.
Rate This Recipe
View Comments / Leave A Review
NUTRITION (per serving)
INGREDIENTS
OPTIONAL
½

tsp

red onion, dehydrated (substitution)
INSTRUCTIONS (per serving)
HOME
Put noodles, bell pepper, jalapeno, and red onion in a bag or container to be used in the backcountry. See meal prep tip below.

Pack buffalo sauce powder in a separate bag or container to be stored with the noodle bag.

Pack 6 x 0.4 oz packets (67 g) of mayonnaise to be added at the time the meal is consumed.
FIELD
Add 8 oz (240 mL) hot/cold water to the noodle bag.

Let noodles and vegetables stand until fully rehydrated.

Consume or properly discard the remaining broth to practice the Leave No Trace principle.

Add buffalo sauce powder and 6 packets (67 g) mayonnaise.

Stir to mix well and enjoy!
NOTES
MEAL PREP TIPS
Any mini-shaped pasta can be used for this recipe, with larger shapes not rehydrating as quickly.

Powdered buffalo sauce mix can be found in the salad dressing or sauce mix aisles in grocery stores.
NUTRITION
Total sugar (per serving): 3 g with no added sugar
Did you make this recipe? We'd love to see it!
Share photos from your kitchen or the backcountry below.

READY TO SEE MORE ULTRALIGHT BACKPACKING RECIPES LIKE THIS ONE?
Backcountry Foodie is your go-to resource for more than 200 backpacking dietitian-created recipes and a one-of-a-kind automated meal planning tool. The meal planner even creates itemized shopping lists for you! Meal prep has never been easier.
Check out this video to see where all the magic happens.
---
DISCLOSURE: Some of the links on this page are affiliate links, which means we may receive a modest commission if purchases are made through those links. This adds no cost to our readers and helps us keep our site up and running. Our reputation is our most important asset, so we only include links for products we use ourselves.
---
Did you enjoy this recipe?
Pin it and share it with your fellow hikers.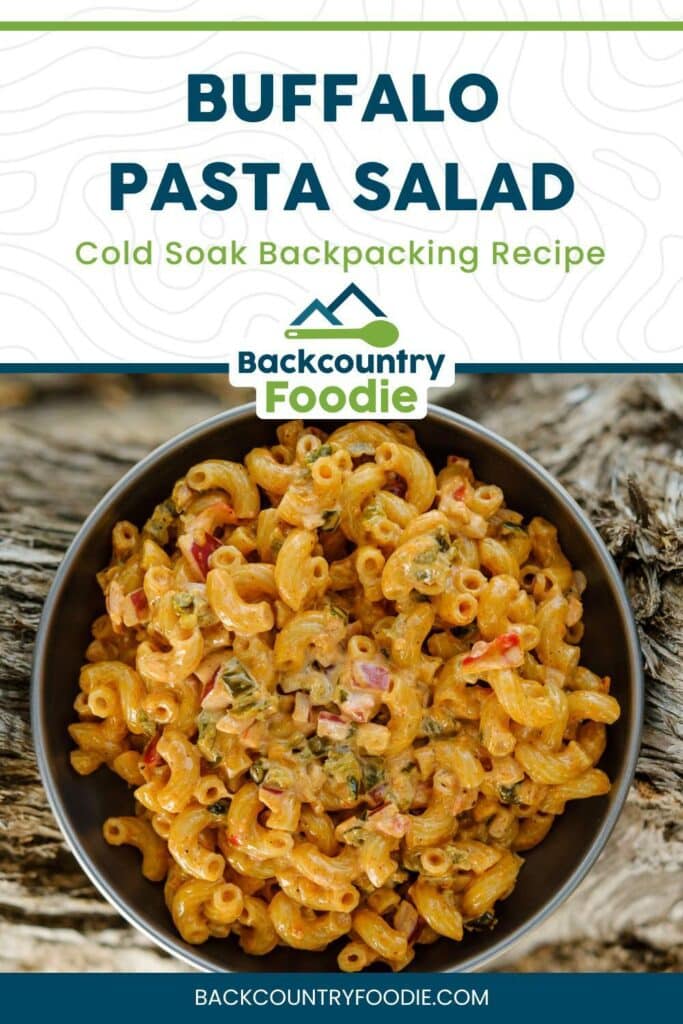 ---
ABOUT THE AUTHOR: