No-Cook Backpacking Meals: Our 10 Best Recipes
Updated September 16, 2022
This post may contain affiliate links.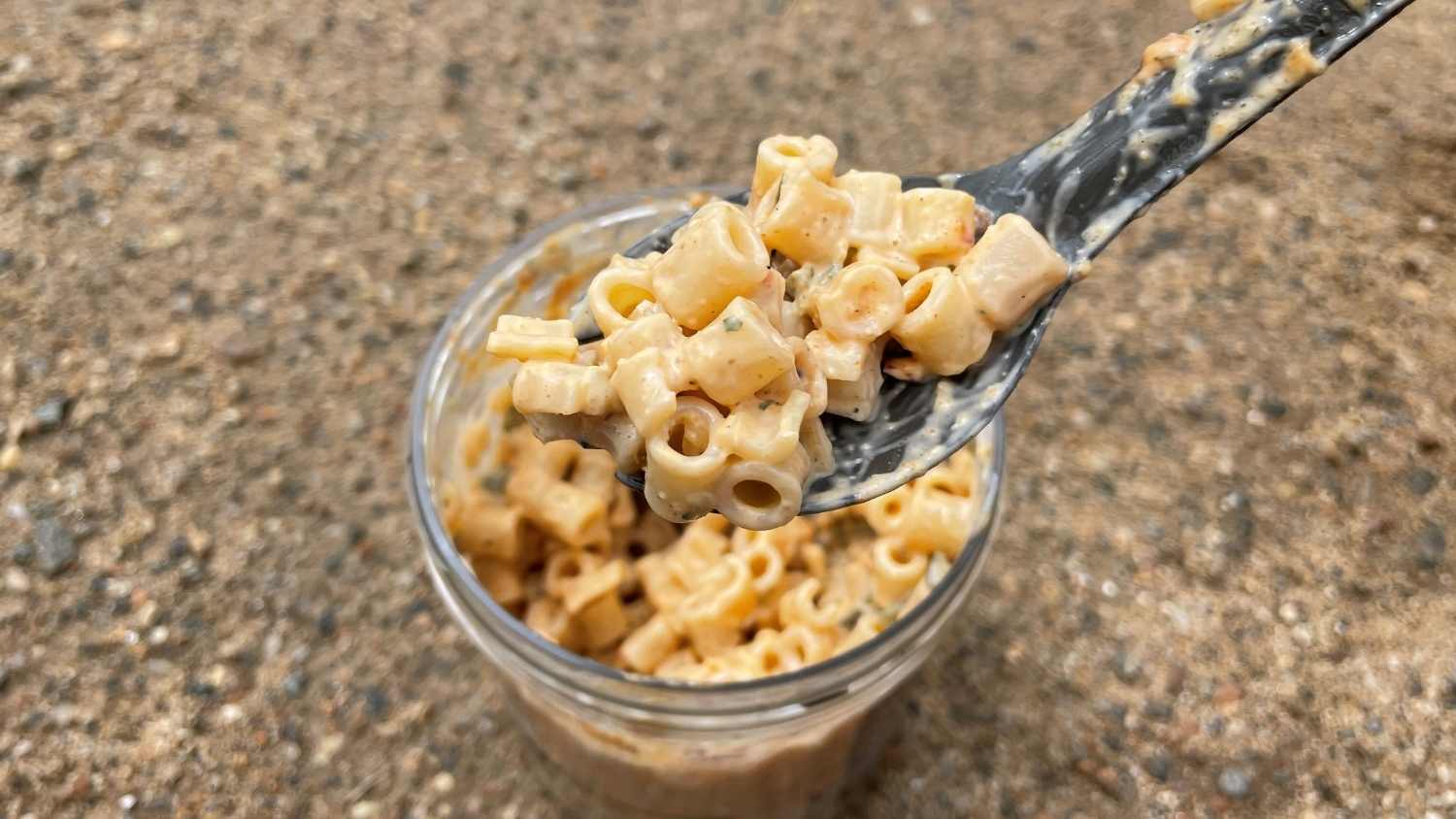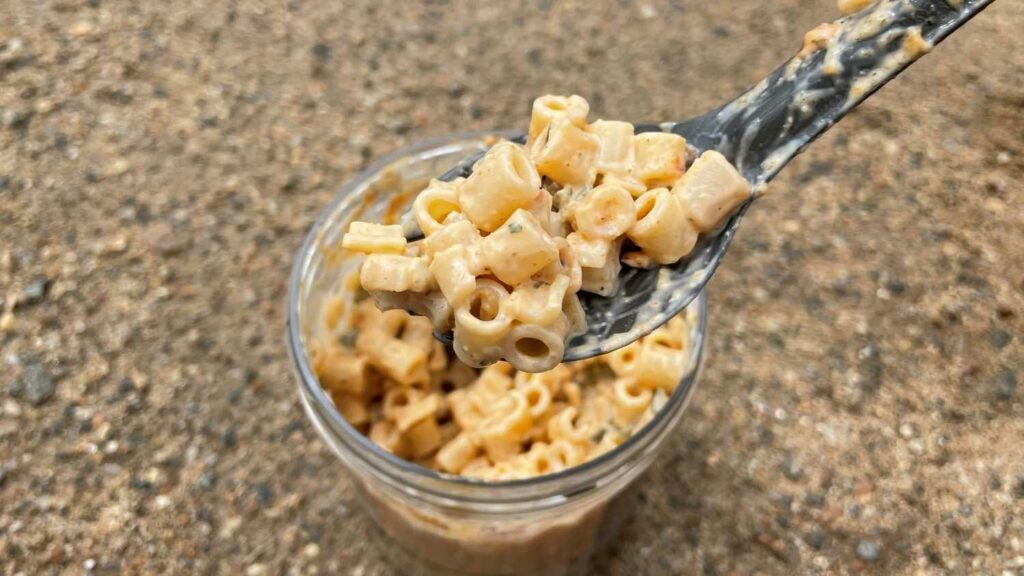 If you haven't yet hopped onto the no-cook backpacking meals wagon, this may be your year! Discovering that you can go a whole trip on satisfying, nutritious food without even packing a stove can be quite liberating. And just because no-cook food is simple doesn't mean it's boring. Read on for some of our favorite no-cook lunch ideas for backpacking, and leave that boring PB&J at home.
Need some inspiration? We've delved into the no-cook lifestyle and picked our favorite no-cook backpacking recipes. They're all easy and can be made with your usual grocery store ingredients.
What are no-cook backpacking meals?
No-cook (or stoveless) backpacking meals do not require heat to be prepared. This includes backpacking recipes that would never be cooked (like instant hummus, bean dips, wraps, cold cereals, puddings, and beverage mixes). Most popular trail snacks (such as trail mix, energy bites, jerky, and bars) are also technically no-cook.
Also included in the no-cook meal family are cold soaked meals. Cold soaking is a food preparation method in which dehydrated foods are soaked in cold water until they are rehydrated. People who are unfamiliar with cold soaking may balk at the idea of preparing their meals this way, but some hikers swear by it.
Regardless of which foods you bring, going no-cook has many benefits.
Benefits of no-cook backpacking meals
1. Lighter gear
One reason hikers go stove-less and cold soak all their meals is to cut weight. . Backpacking stoves can weigh anywhere from 1 oz to 14 oz. Even small fuel canisters weigh about 7 ounces when full. Depending on your cooking gear, you could shave a half to over a full pound off your pack weight by going stoveless.
2. No worrying about carrying adequate fuel
Another benefit of leaving your fuel at home is not worrying about carrying enough fuel for each stretch of trail. Not having to buy fuel over a long thru-hike can save money, too.
3. Less time spent "cooking" and more time spent hiking
No-cook backpacking recipes are convenient. Many are ready almost immediately. Cold soak recipes need to soak for a while, but most backpackers let their food rehydrate as they hike. You can add water at a rest stop a few miles from camp and enjoy your meal as soon as you arrive.
4. No strong food odors that attract animals
Cooking has its downsides, especially in areas with high animal activity. Cooking can amplify odors that attract animals to your camp, including bears. This is why hikers are advised to cook meals away from their camp. No-cook backpacking meals avoid this issue, helping to keep critters away from your tent at night.
5. Safety in areas with fire bans
Backpacking stoves are not likely to start wildfires. If they have an automatic shutoff valve, they are usually allowed even when fire restrictions are in place. However, they are not risk-free. With the increasing frequency of wildfires, it can never hurt to be extra cautious.
Eating no-cook meals cuts the risk entirely. Smokey the Bear would approve.
Downsides of no-cook backpacking meals
1. Cold Food
The major downside of no-cook backpacking meals is obvious – you will have to eat cold food. This may or may not be a concern depending on the climate where you will be hiking and the season. Forgoing hot meals on the rainy Appalachian Trail in March will be harder than it would be on the desert section of the Pacific Crest Trail in early June. And besides, many no-cook recipes like hummus or meal replacement shakes are meant to be eaten cold anyway.
2. Less appealing to some hikers
Eating unheated foods that are normally hot may not be appetizing to some. Sometimes, flavors that taste great hot are just ok when cold. If you want to ditch the stove entirely, you may want to experiment at home first to make sure the foods you are planning to bring will be appealing on the trail.
If you don't enjoy eating cold food that is normally hot, you can always pack mostly (or all) no-cook foods that are meant to be eaten cold. Besides hummus and meal replacement shakes, these would include other dips such as instant guacamole, an endless variety of trail mixes, hard cheese with crackers, salami, jerky, energy bites, and cold cereals.
3. Extra practice and planning
If you are cold soaking your meals, some foods can take up to an hour or two to rehydrate. Hikers planning to cold soak must keep these times in mind when preparing their meals. This takes some practice and may require eating a partially crunchy meal before figuring it out.
No-cook recipes that do not require soaking; however, take the least practice and planning for any meal!
Check out this short video to learn about one of our favorite no-cook lunch ideas for backpacking.
Still on the fence about no-cook backpacking meals?
Sometimes you just need examples. Here are 10 of our favorite no-cook backpacking recipes! Some require soaking, and some do not. If you are trying cold soaking for the first time, be sure to check out our Cold Soaking Guide for Backpackers.
No-Cook Backpacking Breakfast Ideas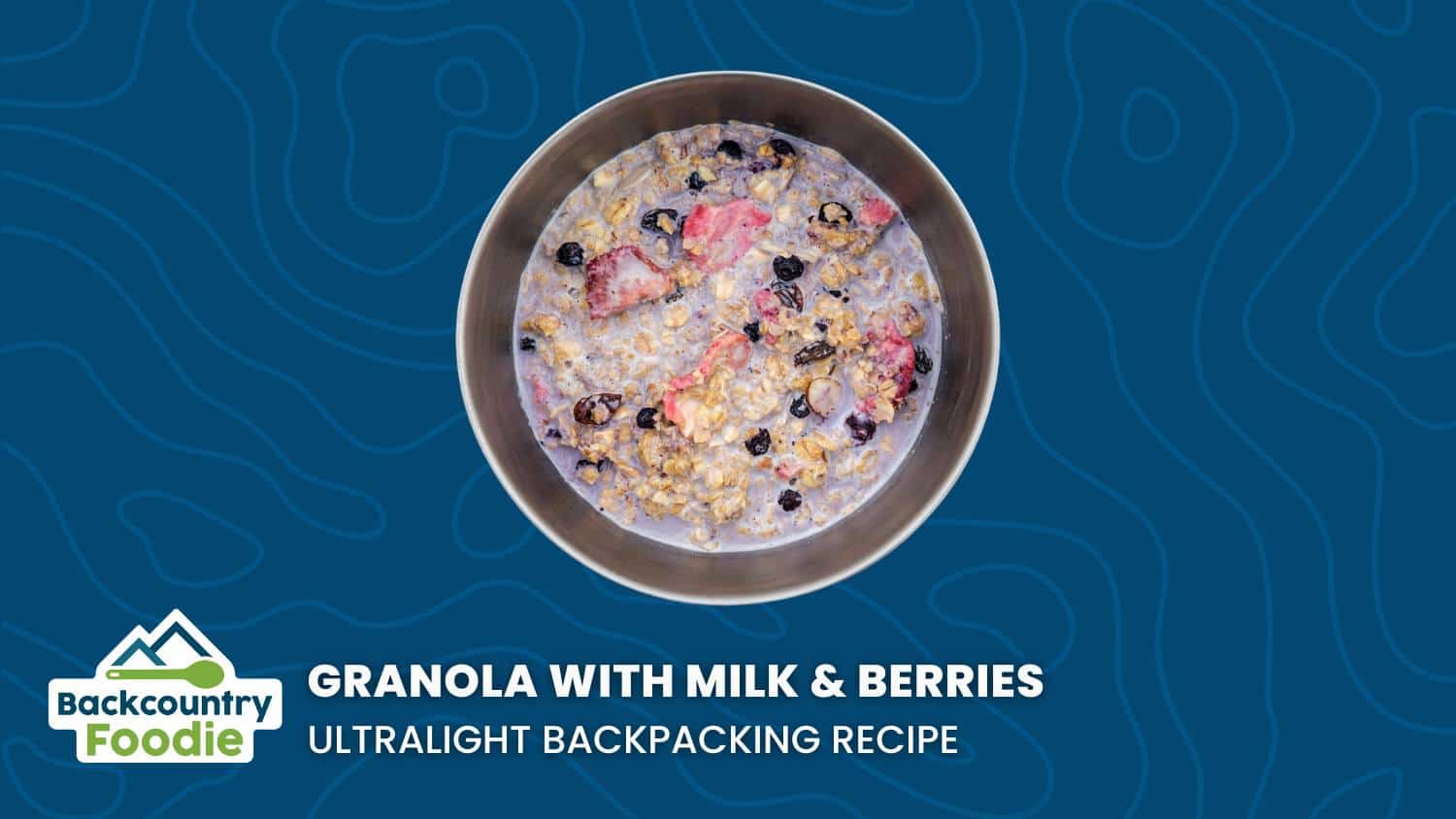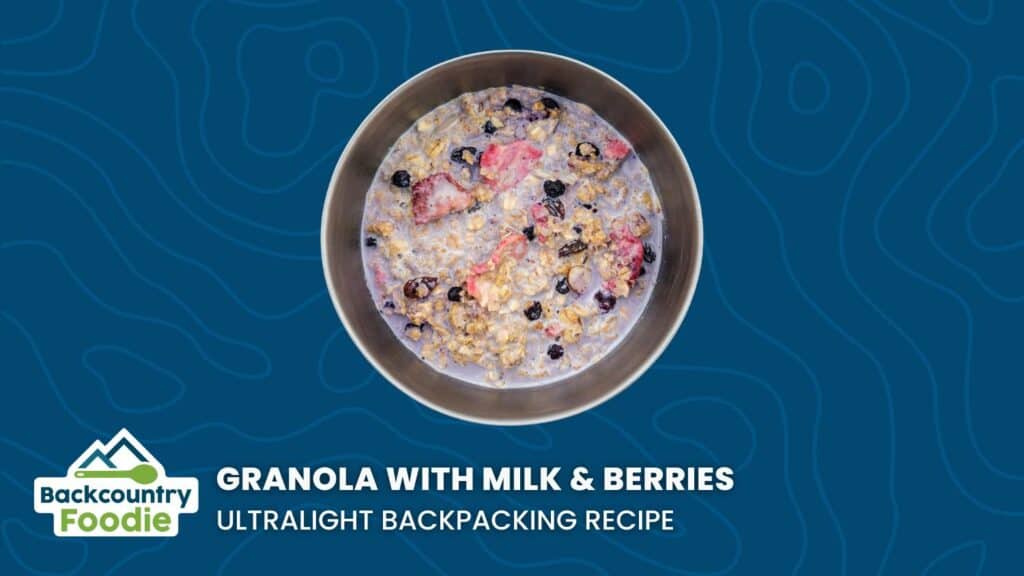 GRANOLA WITH MILK & BERRIES – It may seem almost too easy to be true, but granola with milk powder and freeze-dried fruit is a complete meal and makes an excellent backpacking breakfast. Why? Because it's one of the most efficient meals for packing in carbs. For long-distance hikers, a high intake of carbs is exactly what will keep your energy up for hours of hiking. Pairing it with protein will help that energy last longer. Luckily, granola's best friend is milk – a good source of protein. The berries contain antioxidants, which help to tame inflammation and speed recovery. Granola is as fast as it gets and almost impossible to mess up. We're calling it breakfast, but who says you can't have it for lunch or dinner too?
---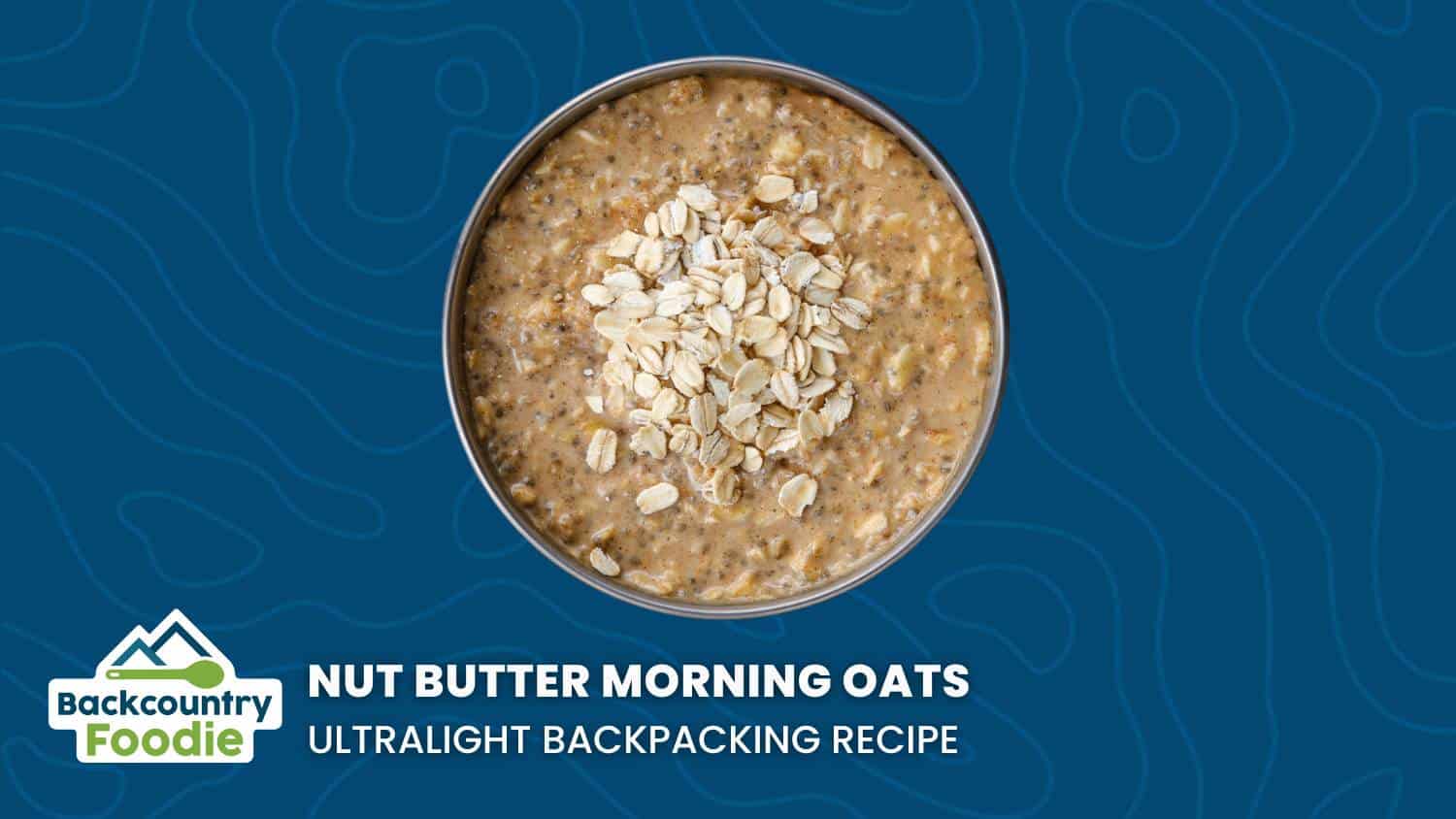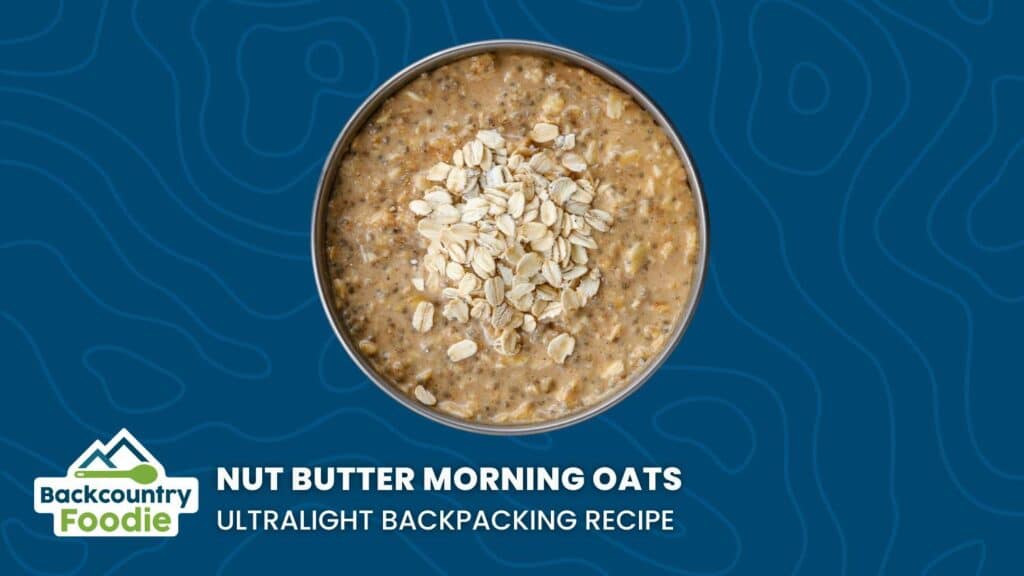 NUT BUTTER MORNING OATS – This is our backpacker-friendly version of the popular overnight oats recipes. It's packed with 23 g of protein, 13 g of fiber, and 66 g of complex carbohydrates for energy. We suggest soaking it up to an hour, but muesli fans will probably enjoy it with much less soaking time. Morning oats make a great starter recipe for cold-soak beginners because it's easy and tasty regardless of how long you soak.
---
No-Cook Backpacking Lunch Ideas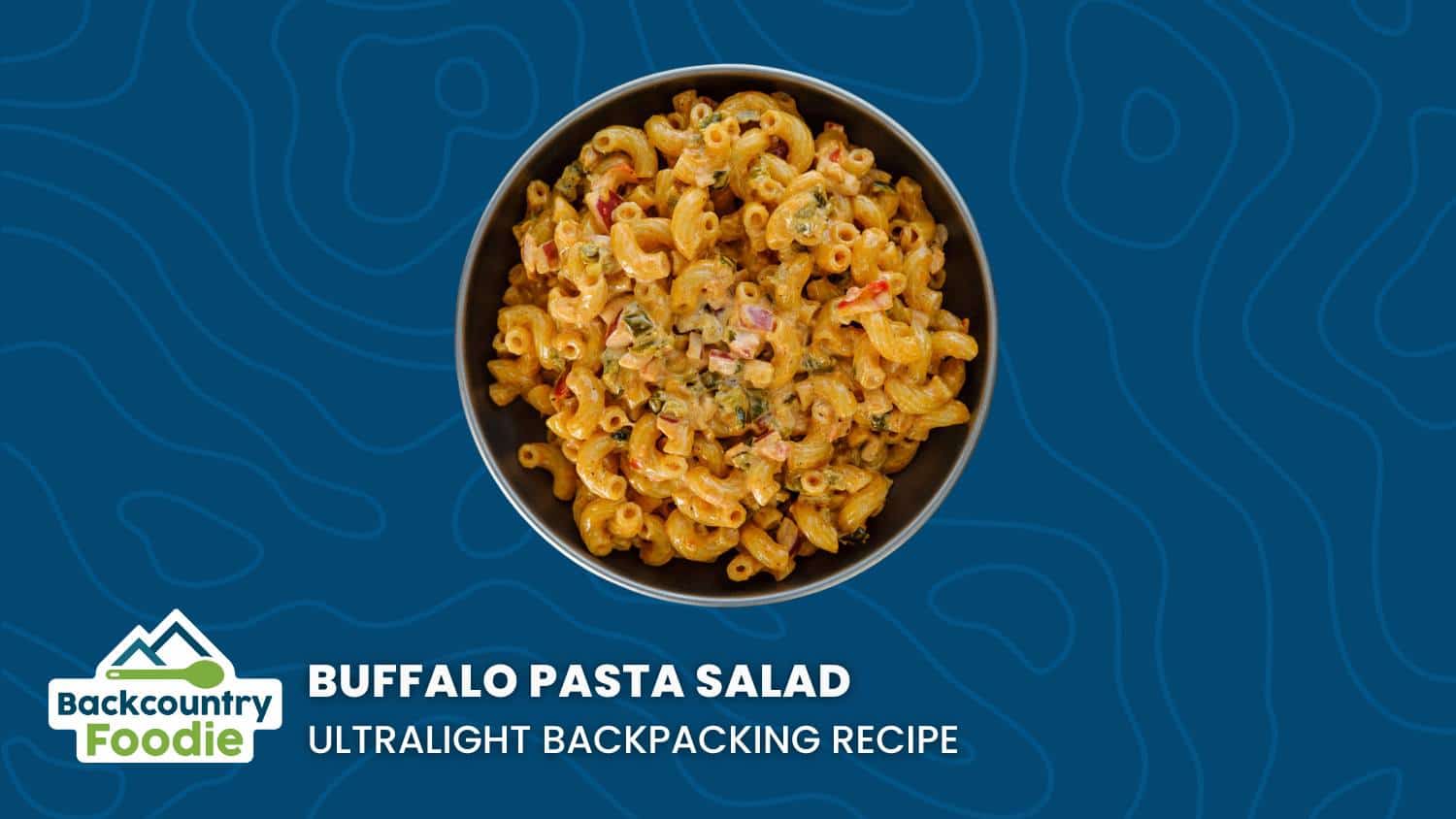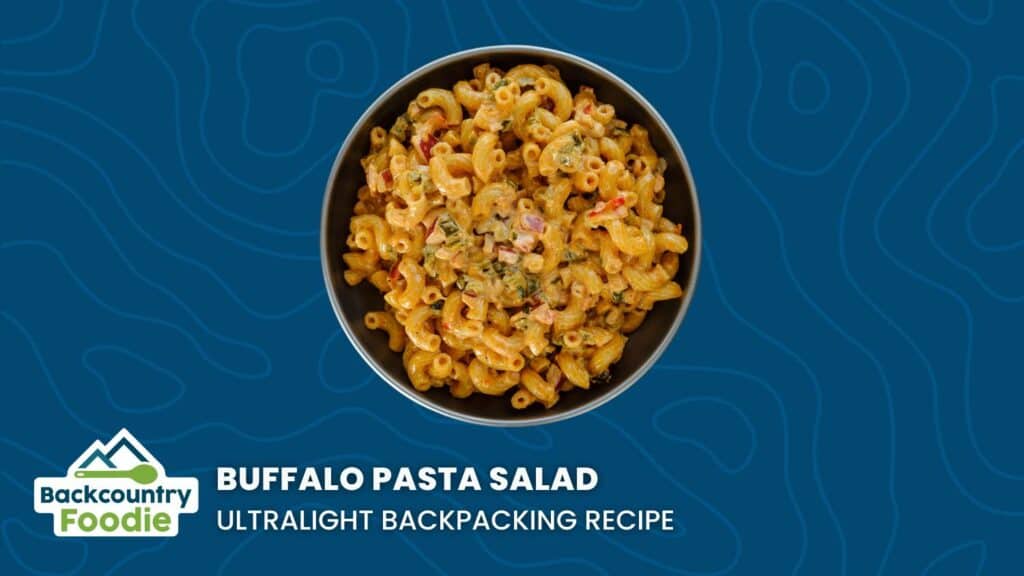 BUFFALO PASTA SALAD – What could be more satisfying than pasta salad on a hot day? Pasta salads make the perfect backpacking lunches. They are good candidates for cold soaking and are endlessly versatile. Once you get comfortable with the foundation, they can easily be tweaked to include different sauces and other additions. This one spices up your meal plan with a little heat. If you're struggling with lunch ideas for backpacking, our Buffalo Pasta Salad could be just what you're looking for!
---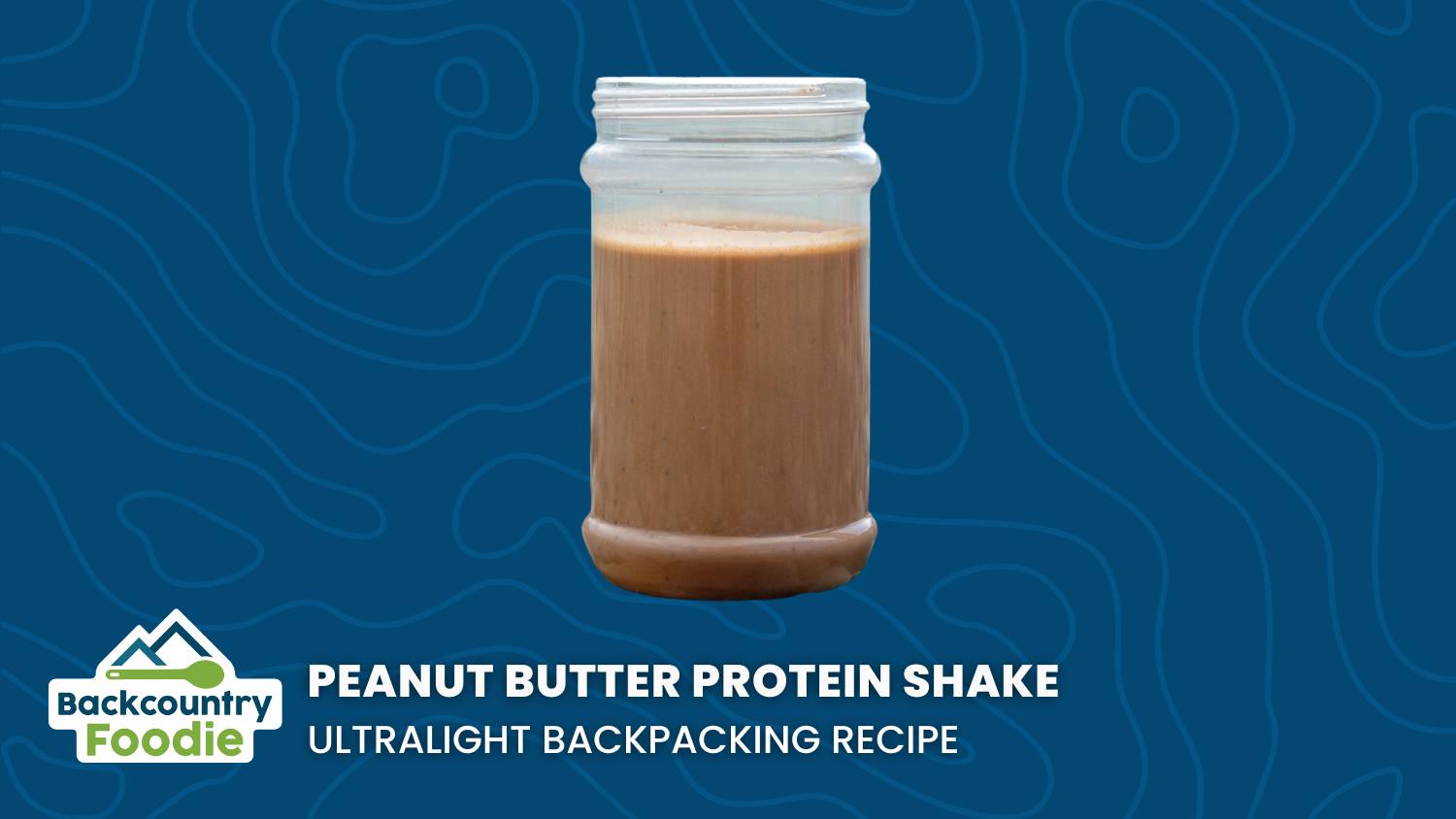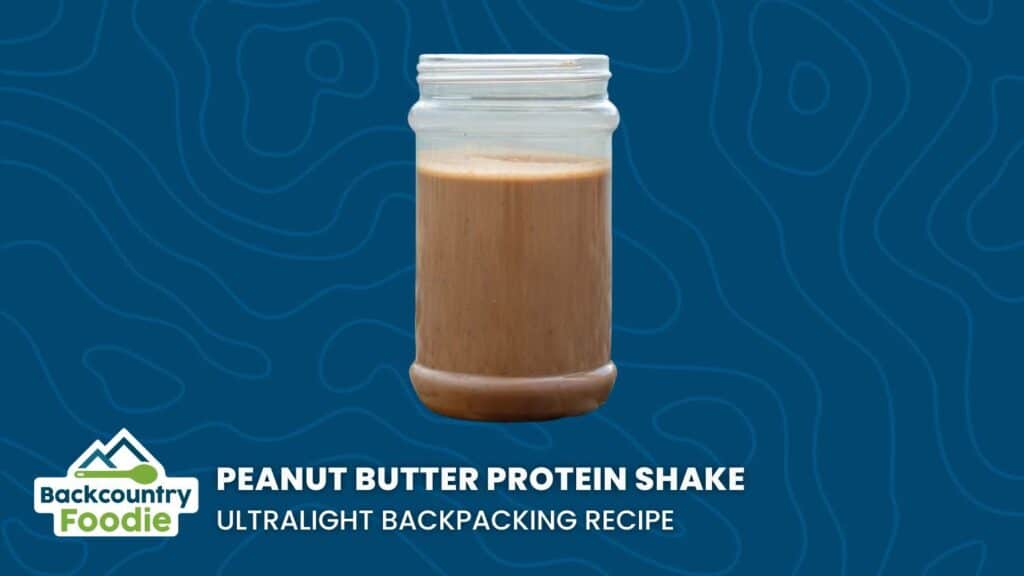 PEANUT BUTTER PROTEIN SHAKE – Protein shake for lunch? This one might be a stretch for some, but here's why you should consider it. It's perfectly fine to drink your meals as long as your drink counts as a complete meal – that is, it contains sufficient calories and is a good source of protein, carbs, and fats. With 33 g of protein, 27 g of fat, and 71 g of carbohydrates for a total of 625 calories, this one checks every box and rivels the nutrition profile of commercial freeze-dried hiker meals.
It's also faster and easier for many hikers to drink their calories. This is especially true if you are hustling to cover the distance before sunset or are struggling with a low appetite. Intense exercise, heat, and altitude can all blunt your appetite for heavy, solid foods. Sound familiar? Make this your next backpacking lunch. Just add water and shake it up.
---
No-Cook Backpacking Dinner Ideas
SUN-DRIED TOMATO COUSCOUS – This one's a cold soak recipe, but it can be made hot too. If you're planning on bringing a stove anyway, you can choose depending on your mood. It uses common ingredients found at most grocery stores but boasts a unique and wonderful flavor. We love that it contains turmeric, which may help to reduce exercise-induced inflammation and gives it a lively color.
---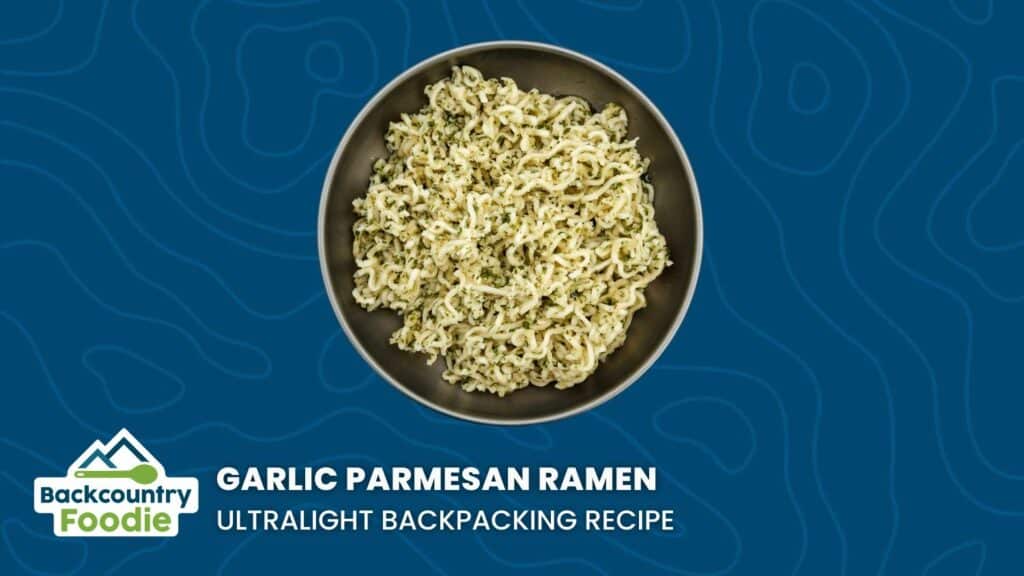 GARLIC PARMESAN RAMEN – Yes, ramen can be nutritious! And it can also be made without a stove. We prefer these noodles cold when it's hot out and appreciate that they can be whipped up with just 7 ingredients (including the salt and pepper). As a Foodie fan favorite, this one is sure not to disappoint.
---
No-Cook Backpacking Snack & Dessert Ideas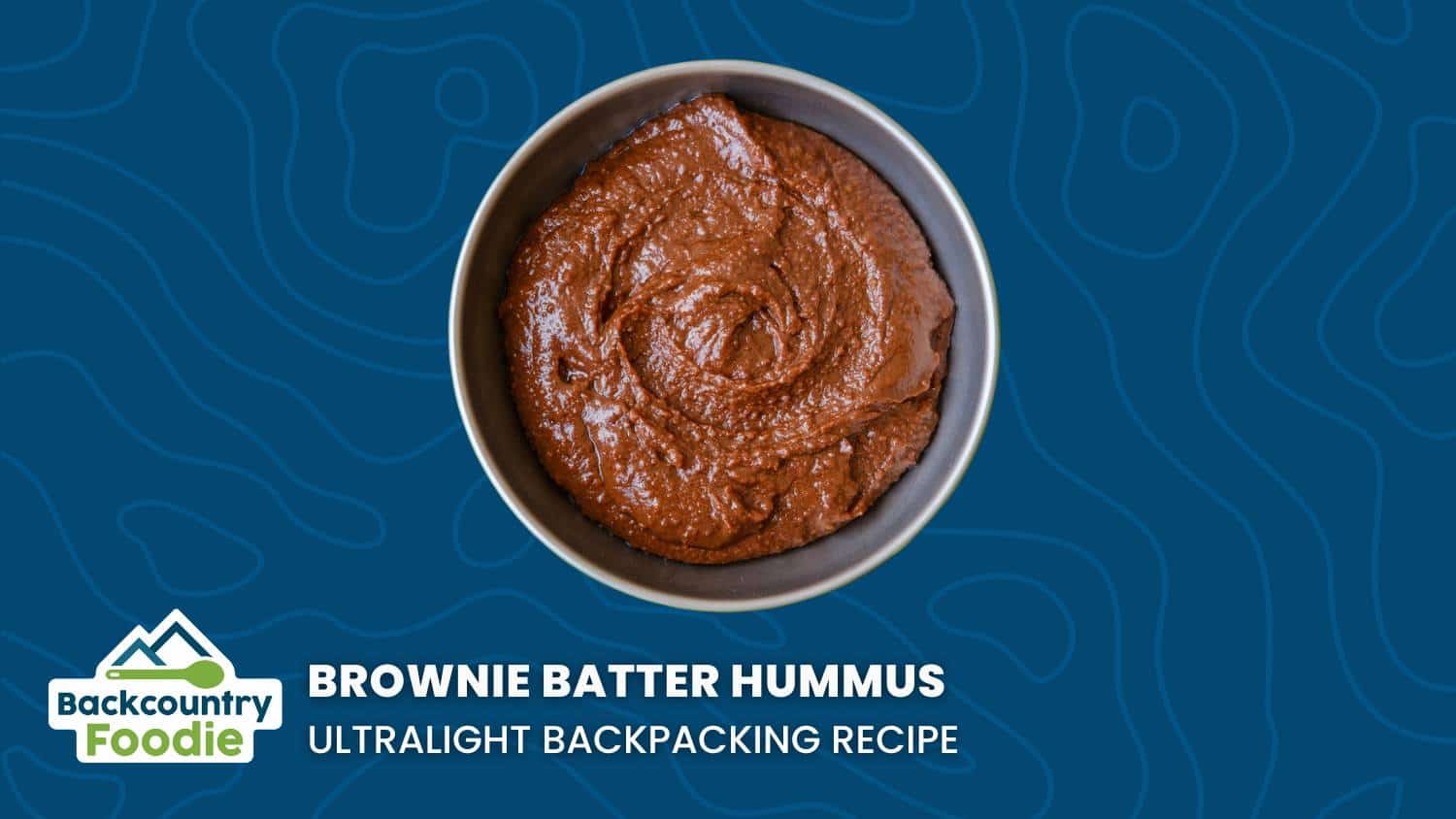 BROWNIE BATTER HUMMUS – Chocolate + hummus…YUM. Just kidding, that doesn't sound very good together at all, does it? But trust me – you'll want to give this one a try. Like traditional hummus, it's chickpea-based but calls for sweet additions instead of savory ones. While it does require a dehydrator, it's extremely easy to make. Also, it's one of those rare desserts that gives you a balanced dose of carbs, protein, and fiber for muscle recovery and healthy digestion. Use it as a dip for graham crackers or freeze-dried fruit, or eat it straight with a spoon!
---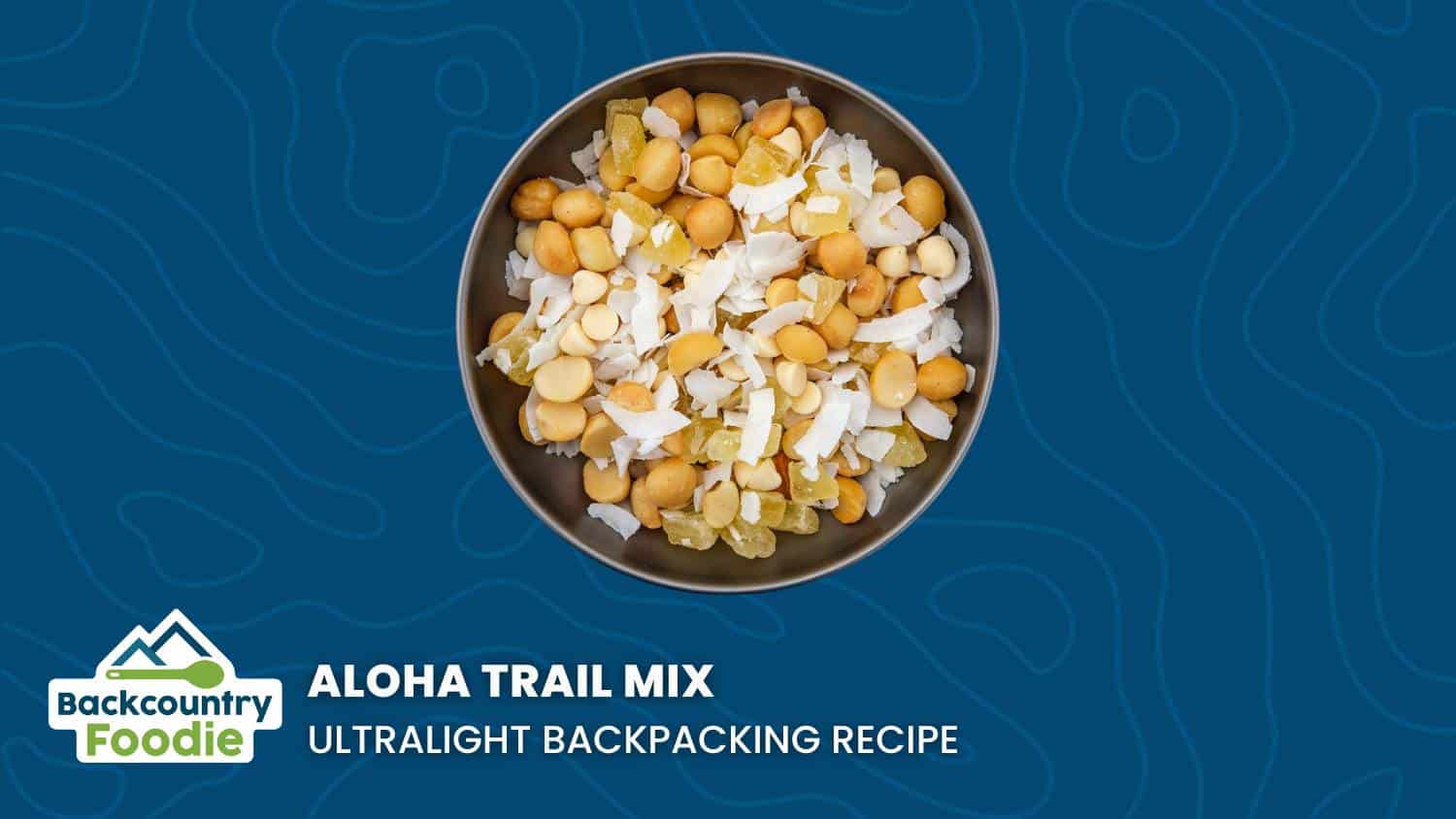 ALOHA TRAIL MIX – This one can function as a dessert, snack, or even part of a meal to increase the calories and add a little sweetness. Try sprinkling it over cold cereal. Macadamia nuts are the highest-calorie nuts you can find, giving you maximal nutrition in the tiniest of packages. The ingredients are easy to find and take 2 minutes to throw together.
---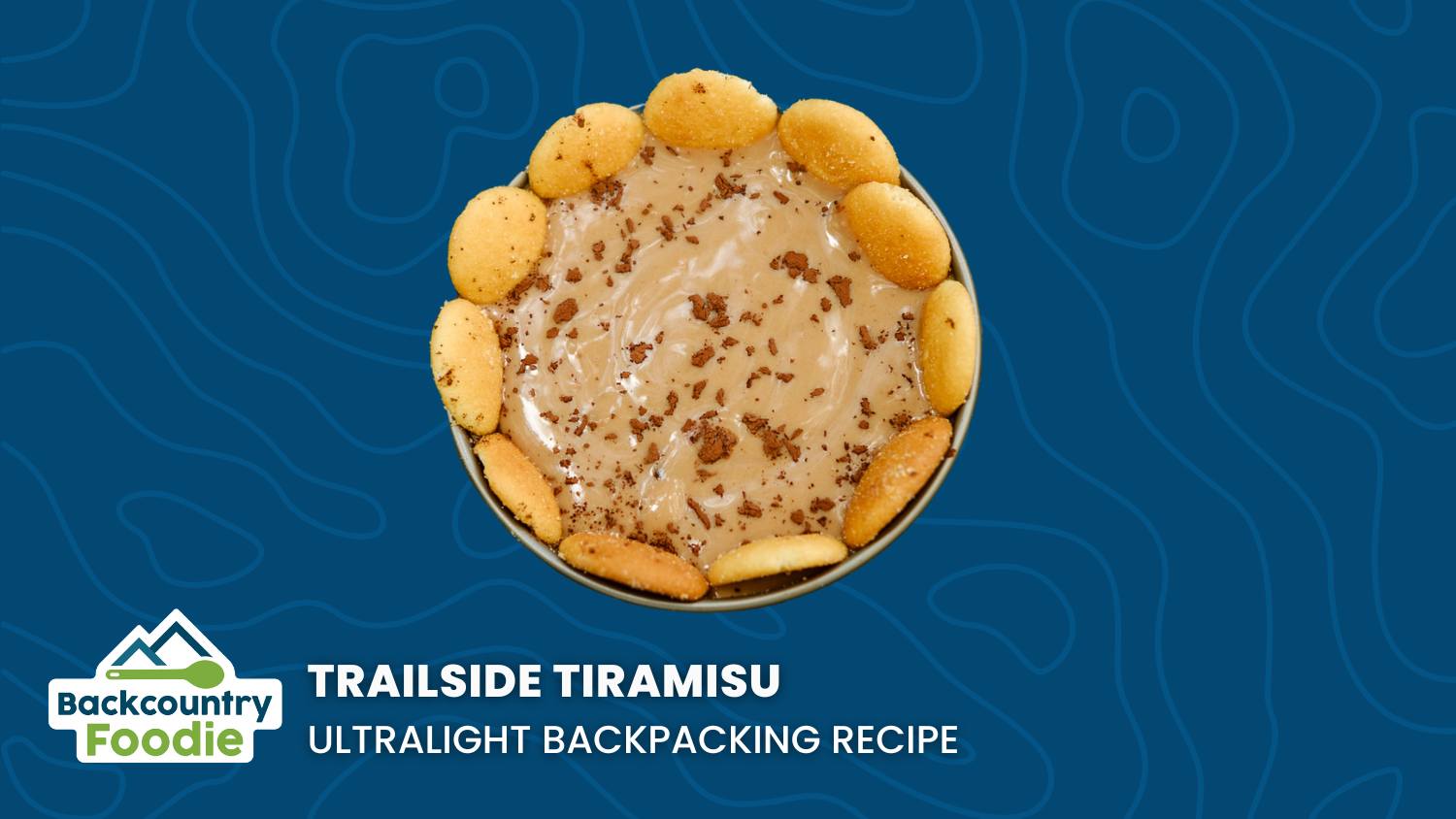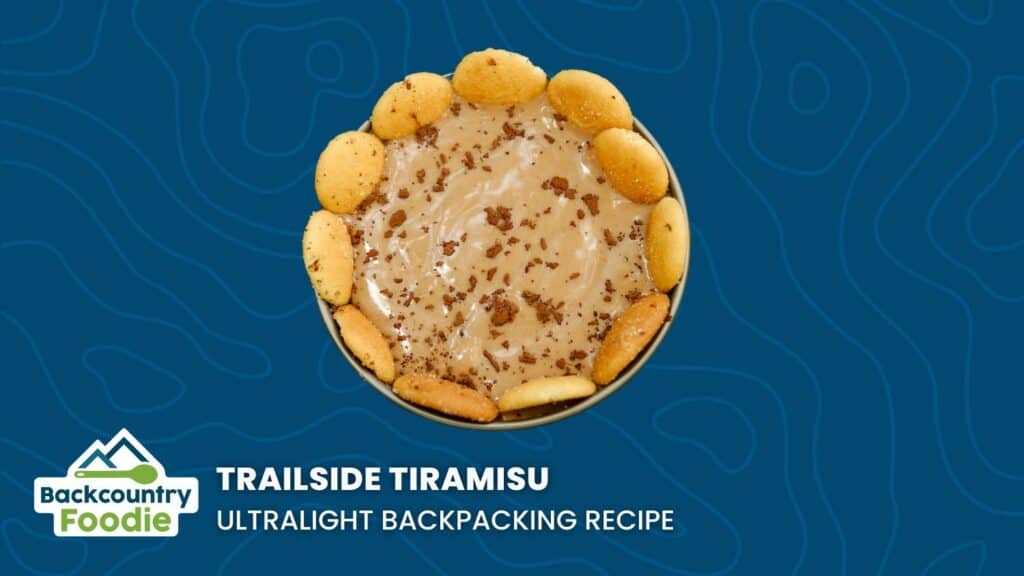 TRAILSIDE TIRAMISU – What's the best way to make friends with other backpackers? Share your dessert with them, of course! This backpacking recipe makes 3 extra servings. But you could also just eat it all yourself. We won't judge.
---
WHITE CHOCOLATE COCONUT PUDDING – With just 4 delicious ingredients, this recipe makes it easy to pack in much-needed calories at the end of the day. A satisfying treat that's simple enough to grab at the store on your way to the trail!
---
These ideas are great, but I'm going on a 14-day hike and not bringing a stove. I'm going to need a few more options!
No worries, Backcountry Foodie has more than 100 trail-tested no-cook backpacking recipes available to our members with 33 of those being no-cook lunch ideas for backpacking. Take a look at membership options here.
---
Hold on, that's A LOT of options! You know what I really need?
A backpacking meal plan that's already designed to ensure that I get balanced nutrition.
As dietitians, we always get asked, "Can you just tell me what to eat?" Wouldn't it be great if someone could do that?? Oh wait – we already did!
Backcountry Foodie members can access over 30 days of sample ultralight backpacking meal plans.
Current options include…
3000 calorie, 4000 calorie, 5000 calorie dietitian-created meal plans
High-calorie thru-hiker meal plans
No-cook meal plans
"Don't get sick of your food because there's so much variety" meal plans
New sample meal plans are added as Aaron completes her thru-hikes.
Here's the best part…
All meal plans have been trail-tested by Aaron and weigh less than 2 pounds per day!
That's right. They not only provide adequate nutrition but are also lightweight.
Ready to learn more about this awesome resource?
Check out this video to see where the magic happens! The automated meal planning tool is a one-of-a-kind resource that you're really going to want to see! The meal planner even creates itemized shopping lists for you. Mind-blowing, right?!?
---
DISCLOSURE: Some of the links on this page are affiliate links, which means we may receive a modest commission if purchases are made through those links. This adds no cost to our readers and helps us keep our site up and running. Our reputation is our most important asset, so we only include links for products that we use ourselves.
---
Did you enjoy our recipes?
Pin them and share them with your fellow hikers.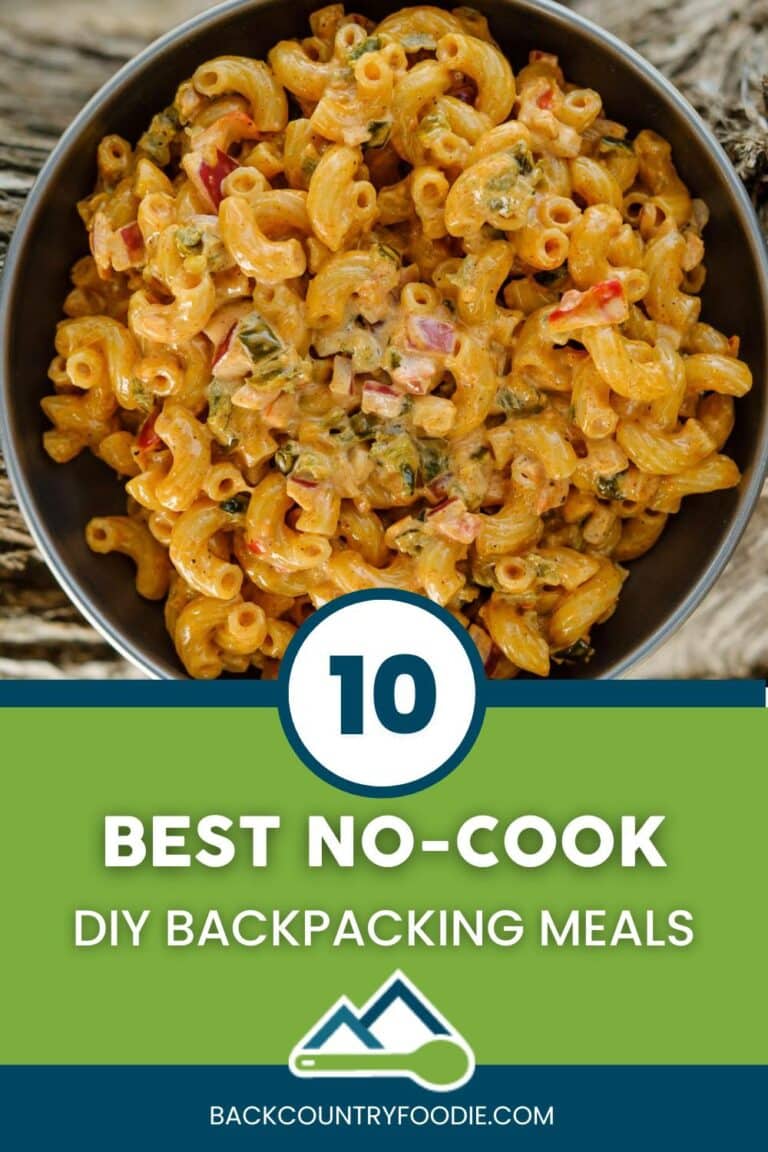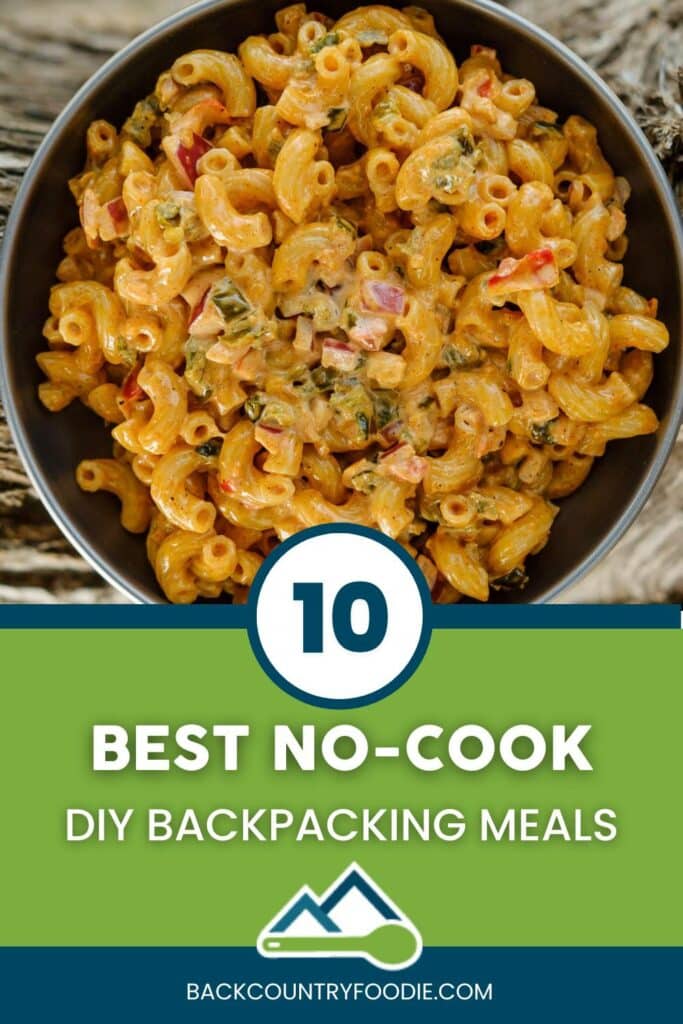 NEW TO OUR BLOG?
Here are more posts that you might find interesting…
---
ABOUT THE AUTHOR: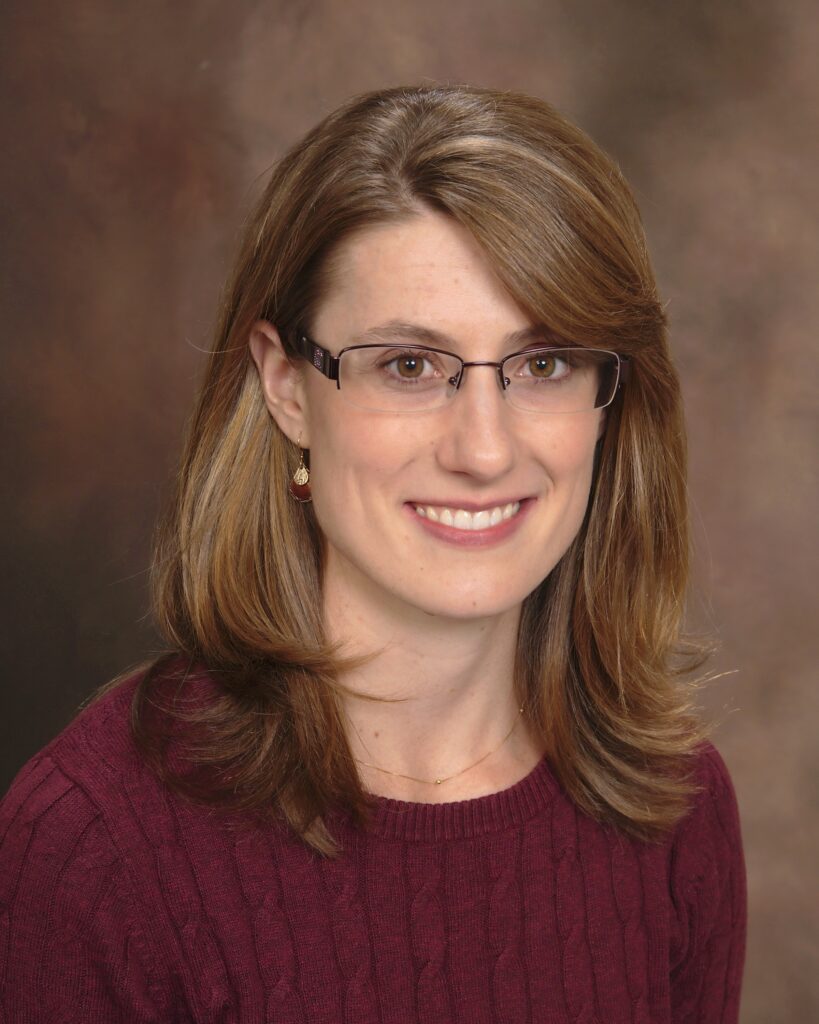 Amelia Guinn, MS, RDN, is a registered dietitian and backpacker. She has a master's degree in Food Science & Nutrition from Colorado State University and over 10 years of experience with nutrition for sports, chronic diseases, and weight management. She enjoys competitive swimming, baking, and training hikes with her toddler in her free time. She's also a regular contributor to the Backcountry Foodie blog.