Backpacking Food 101 Masterclass
Everything You Need to Know to Eat Well on Trail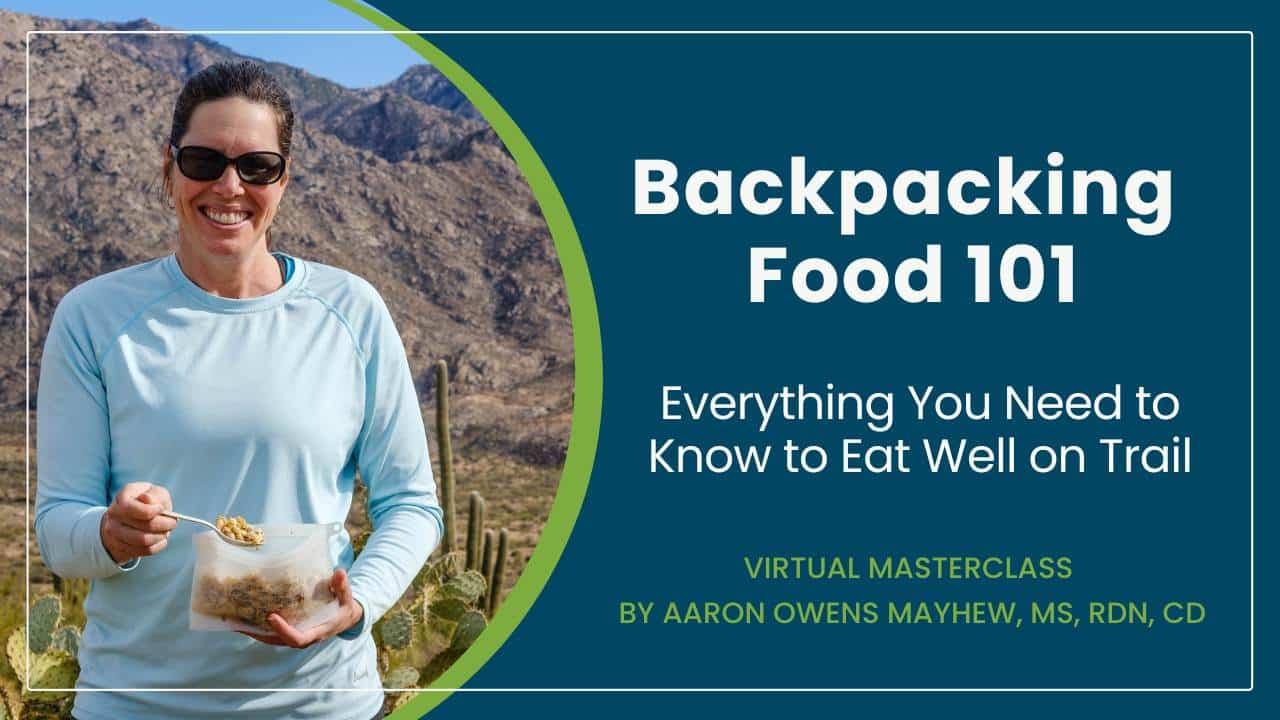 Masterclass by Aaron Owens Mayhew, MS, RDN, CD
If you said yes to any of these questions, this class is for you!
Aaron is a backpacking nutrition expert with over 20 years of experience as a registered dietitian and backpacker. In this class, she'll discuss the fundamentals of backpacking food from the grocery store to your campsite.
During the class you will learn...
Resources included with the class...
NEW TO AARON AS A SPEAKER?
Sign-up for our weekly newsletter and save 10% OFF our memberships
while also being the first to know about new videos, podcast episodes, and recipes!