Hiking Calorie Calculator
Hiking Calorie Calculator
Use our one-of-a-kind science-based hiking calorie calculator to fuel your adventures.
Tips for Using the Calorie Calculator
Hiking conditions are rarely the same for the duration of the hike.
Choose inputs that make up the largest percentage of the hike and produce a single estimate.
Choose inputs on the high and low ends and average the two estimates.
Consider breaking up the estimates into segments for multi-day trips that vary greatly.
Examples to keep in mind...
When using the 5-10% grade input, the calculator assumes that you are climbing from start to finish, resulting in an inflated estimate.
When using the high altitude input, the calculator assumes you are above 12,000 feet from start to finish inflating the estimate by 30%.
When using the hot temperature input for backpacking trips, the calculator assumes the overnight temperature continues to be >86 degrees, resulting in an inflated estimate.
Backcountry Foodie's Services Can Help!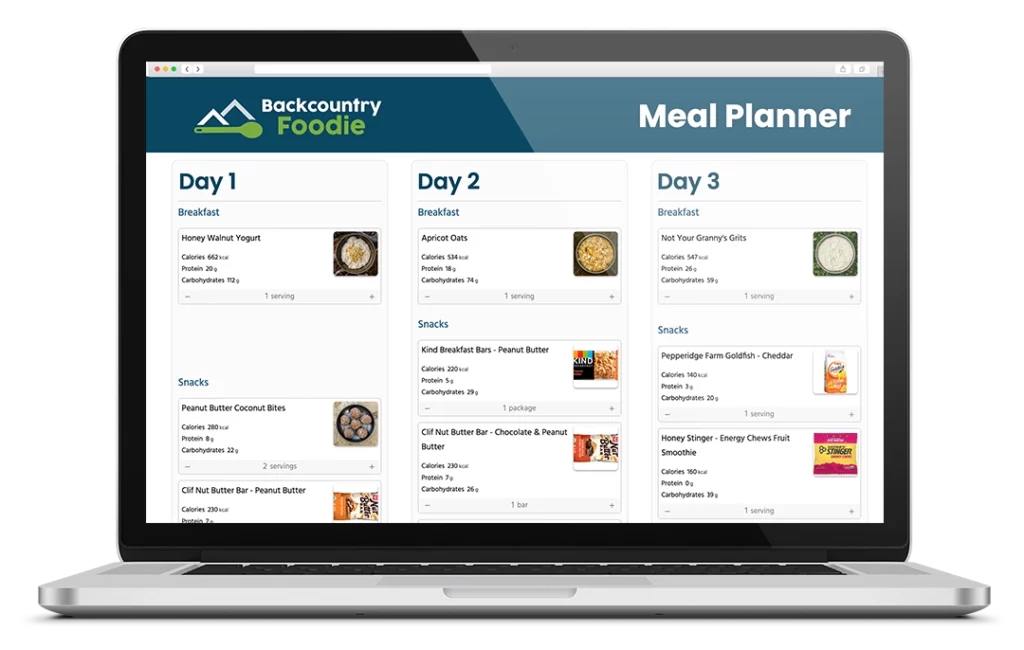 Optimize your adventures with our strategic meal planning tool – designed to save you time and money.
Elevate your outdoor journey with personalized nutrition coaching, finely tuned to energize your trips.
Entrust resupply logistics to us, unlocking an immersive thru-hiking experience, free from worries.
Sign-up for our weekly newsletter and save 10% OFF our memberships
while also being the first to know about new videos, podcast episodes, and recipes!