Resupply Service
Backpacking
Resupply Service
Leave the logistics to us while you enjoy the trail!
Skip the hassle of resupplying during your hike
Let Aaron be your all-in-one personal chef, shopper, coordinator, and dietitian!
We do what Amazon and outfitters could never do! This exclusive service covers not only food but also gear shipments, including forwarding bounce boxes. Each box is meticulously labeled as required by resupply locations, ensuring a seamless process. We also maintain communication via GPS and offer on-trail order adjustments.
Drawing from 20+ years of backpacking experience, including four long-distance trail hikes with resupply boxes, Aaron understands the stress of missing packages and the joy of having everything on hand. She's been through the rush to make it to the post office and the relief of zero-days spent relaxing, not running errands. She knows the ins and outs of various resupply locations, steering clear of poorly managed spots and ensuring food quality.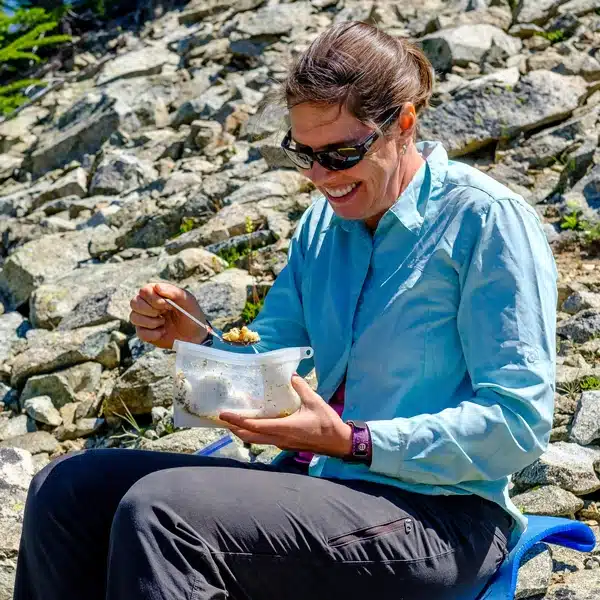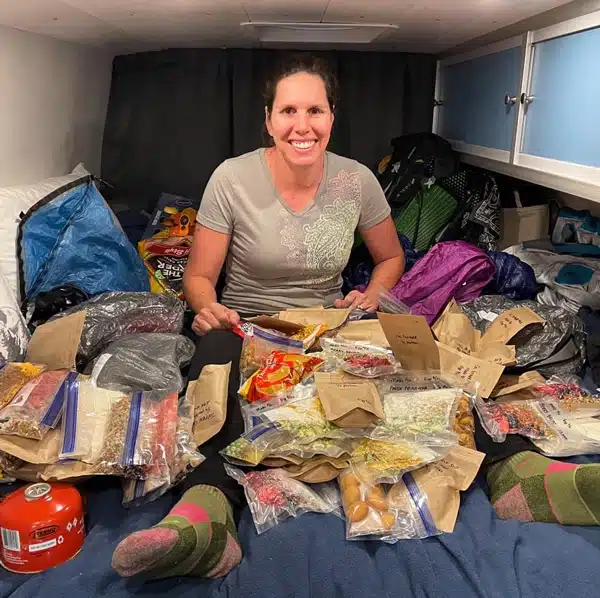 Resupply Service Benefits
Why use our service instead of doing it yourself?
Need Help With Meals, But Not Full-Service?
Backcountry Foodie's Other Services Can Help!
Trail-Tested Daily Meal Kits: Your Complete and Delicious On-the-Go Nutrition Solution for a Day in the Outdoors.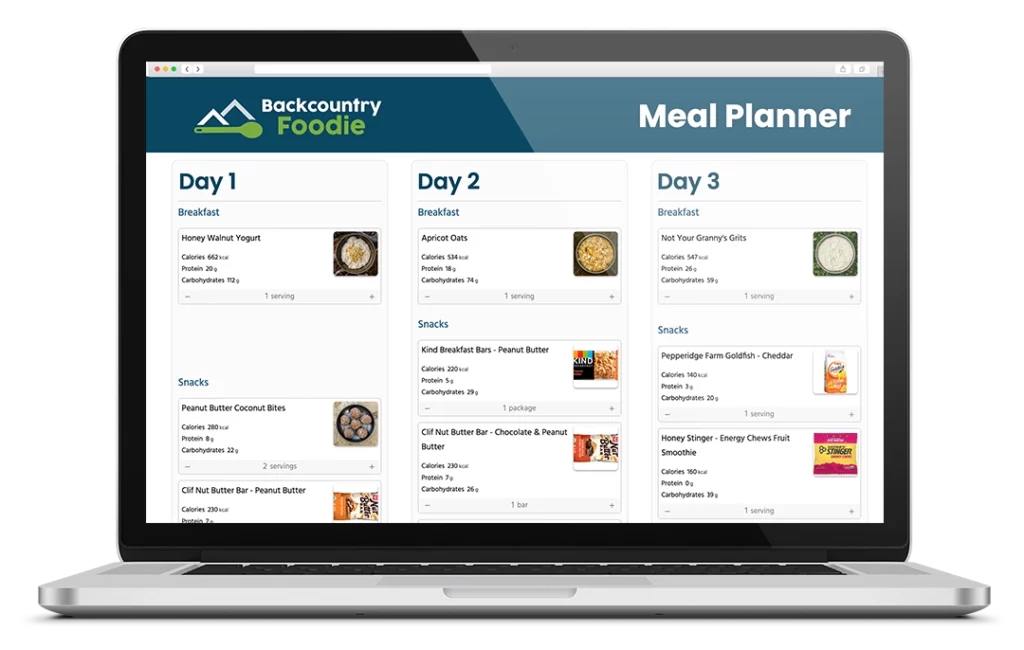 Optimize your adventures with our strategic meal planning tool – designed to save you time and money.
Elevate your outdoor journey with personalized nutrition coaching, finely tuned to energize your trips.
Sign-up for our weekly newsletter and save 10% OFF our memberships
while also being the first to know about new videos, podcast episodes, and recipes!