Trailside Tiramisu | Backpacking Dessert Recipe
Updated June 13, 2022
This post may contain affiliate links.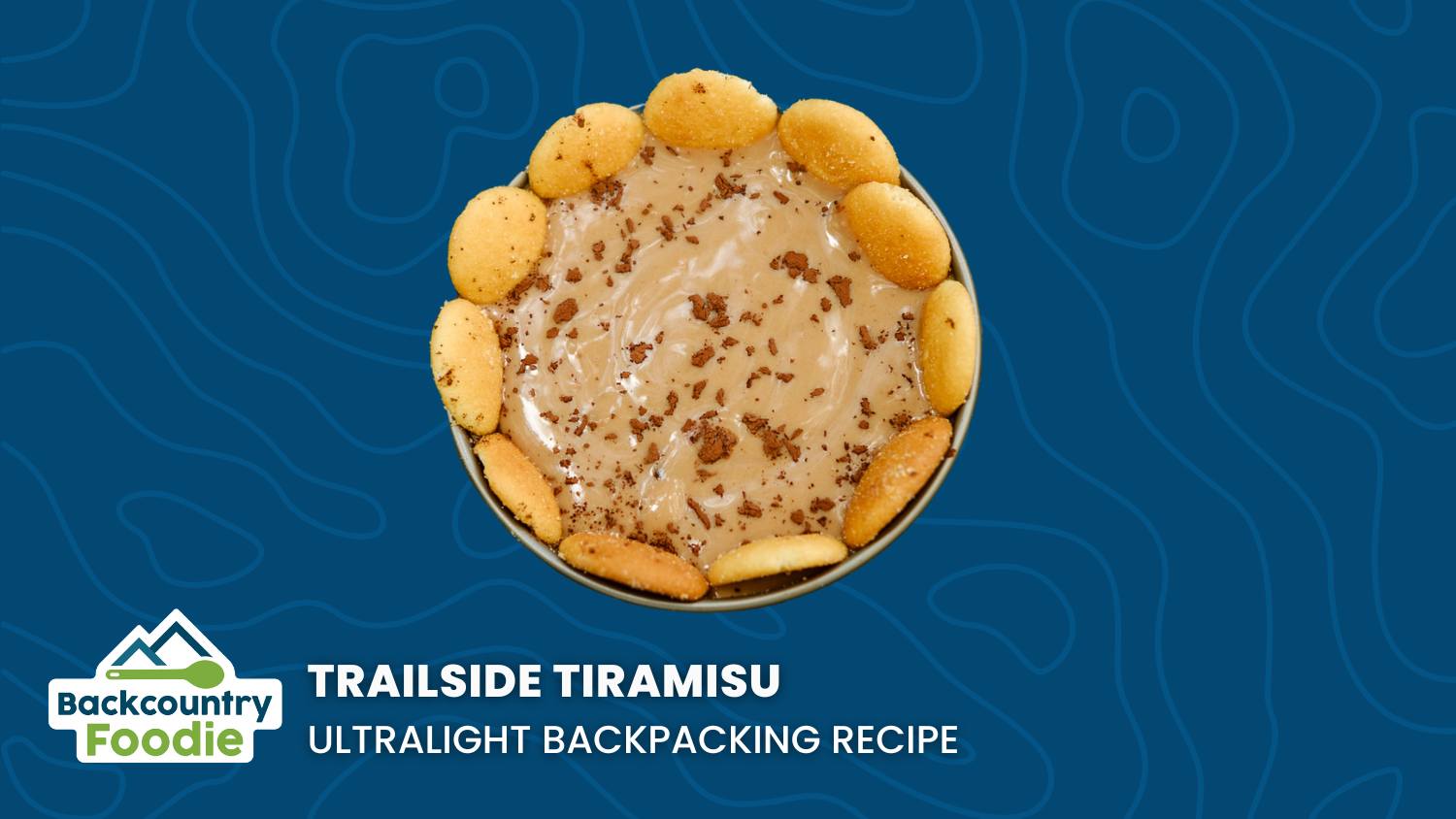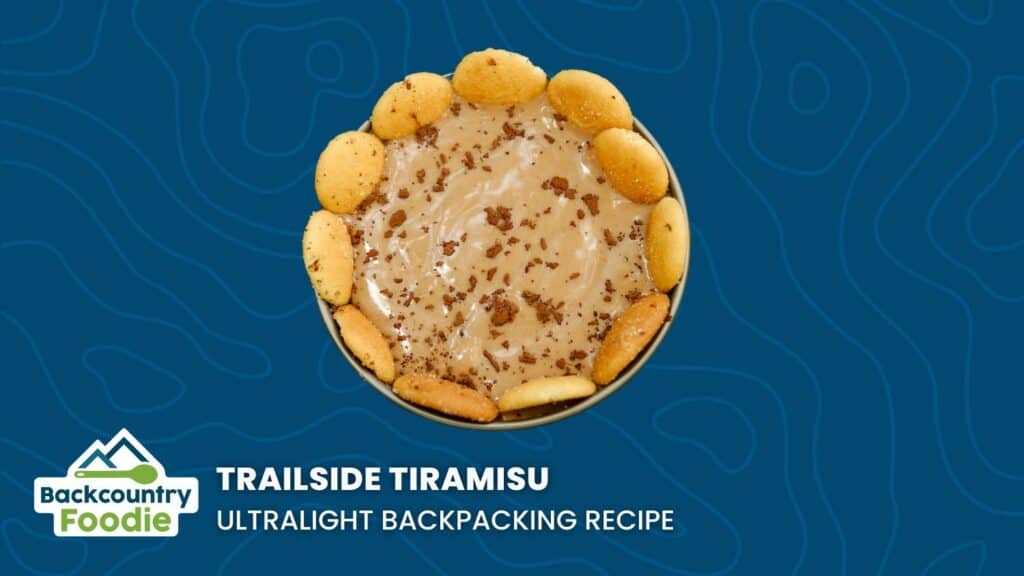 What's the best way to make friends with other backpackers? Share your dessert with them, of course! Backcountry Foodie's backpacking tiramisu dessert recipe makes 3 extra servings. But you could also just eat it all yourself. We won't judge. You might want to also check out our Mixed Berry Crumble, Brownie Batter Hummus, and White Chocolate Coconut Pudding recipes. They're just as delicious!
If you've ever made tiramisu at home, you know it's a multi-step process. That's not so with this backpacking dessert recipe. All you need is a mixing bowl. Combine all the ingredients at home, package them for the trail, and then add water and shake when it's time to indulge. Easy peasy!

Trailside Tiramisu
This is a delicious treat for coffee and dessert lovers! The recipe even makes extra servings that can be shared with friends.
Rate This Recipe
View Comments / Leave A Review
NUTRITION (per serving)
INSTRUCTIONS (per serving)
HOME
Put all ingredients, except the vanilla wafers, in a mixing bowl. See meal prep tip below.

Stir to mix well making sure the cocoa and coffee are evenly distributed throughout the mixture.

Divide the pudding mixture into four equal servings, approximately ⅓ cup each.

Store the mixture in bags or containers to be used in the backcountry.

Pack 10 vanilla wafers (15 g), per serving of pudding, in a separate bag or container to be consumed when the pudding is prepared.
FIELD
Add 3 oz (90 mL) cold water to the pudding mixture.

Stir to mix well and shake vigorously for 2 minutes.

Let stand for approximately 3 minutes or until the desired consistency is achieved.

After thickening, add the vanilla wafers to the pudding mixture.

Eat by the spoonful and enjoy!
NOTES
MEAL PREP TIP
The volume of instant coffee needed to reach the desired flavor will vary based on the brand of coffee used.
NUTRITION
Total sugar (per serving): 36 g
The added sugar content cannot be quantified due to instant pudding and vanilla wafer product labels not having added sugar listed.
To reduce added sugar content, replace instant pudding with sugar-free instant pudding.

To reduce calories by 100, replace whole milk powder with non-fat milk powder.
Did you make this recipe? We'd love to see it!
Share photos from your kitchen or the backcountry below.

Ready to see more ultralight backpacking recipes like this one?
Backcountry Foodie is your go-to resource for more than 200 backpacking dietitian-created recipes and a one-of-a-kind automated meal planning tool. The meal planner even creates itemized shopping lists for you! Meal prep has never been easier.
Check out this video to see where all the magic happens.
---
DISCLOSURE: Some of the links on this page are affiliate links, which means we may receive a modest commission if purchases are made through those links. This adds no cost to our readers and helps us keep our site up and running. Our reputation is our most important asset, so we only include links for products that we use ourselves.
---
Did you enjoy this recipe?
Pin it and share it with your fellow hikers.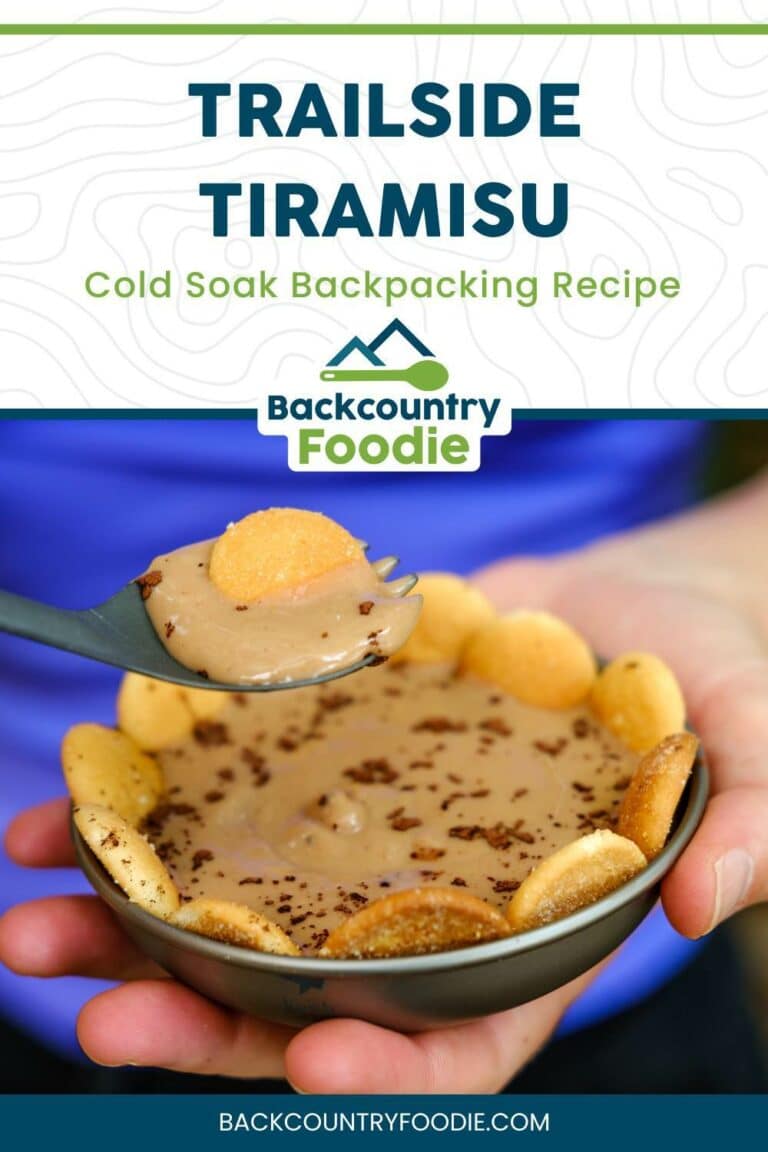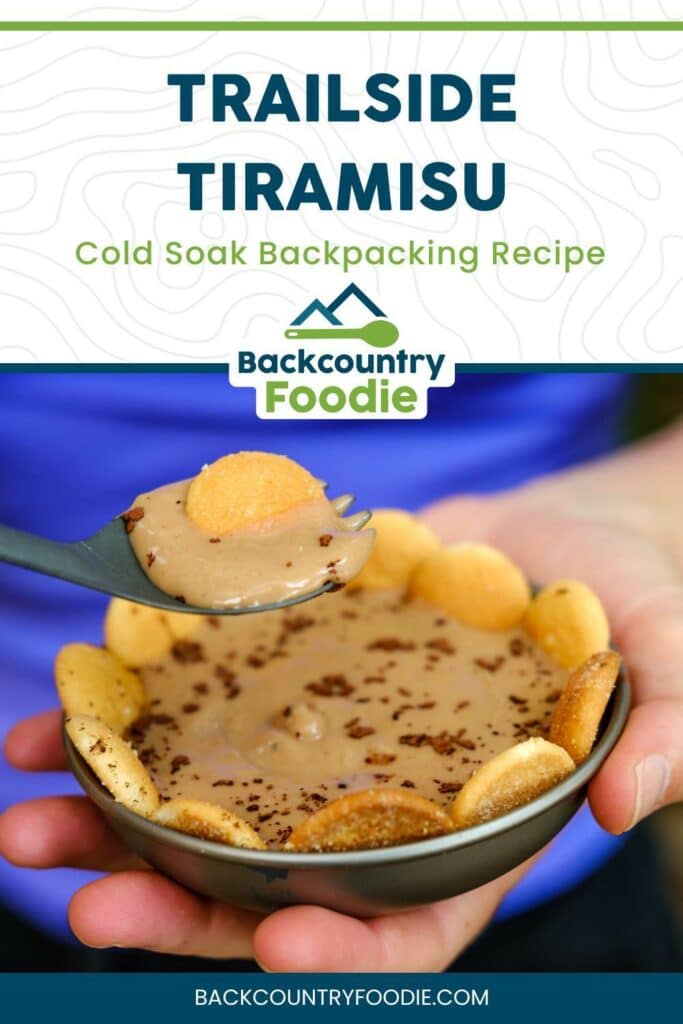 ---
ABOUT THE AUTHOR