How to Dehydrate Mushrooms for Backpacking Meals
Updated October 22, 2022
This post may contain affiliate links.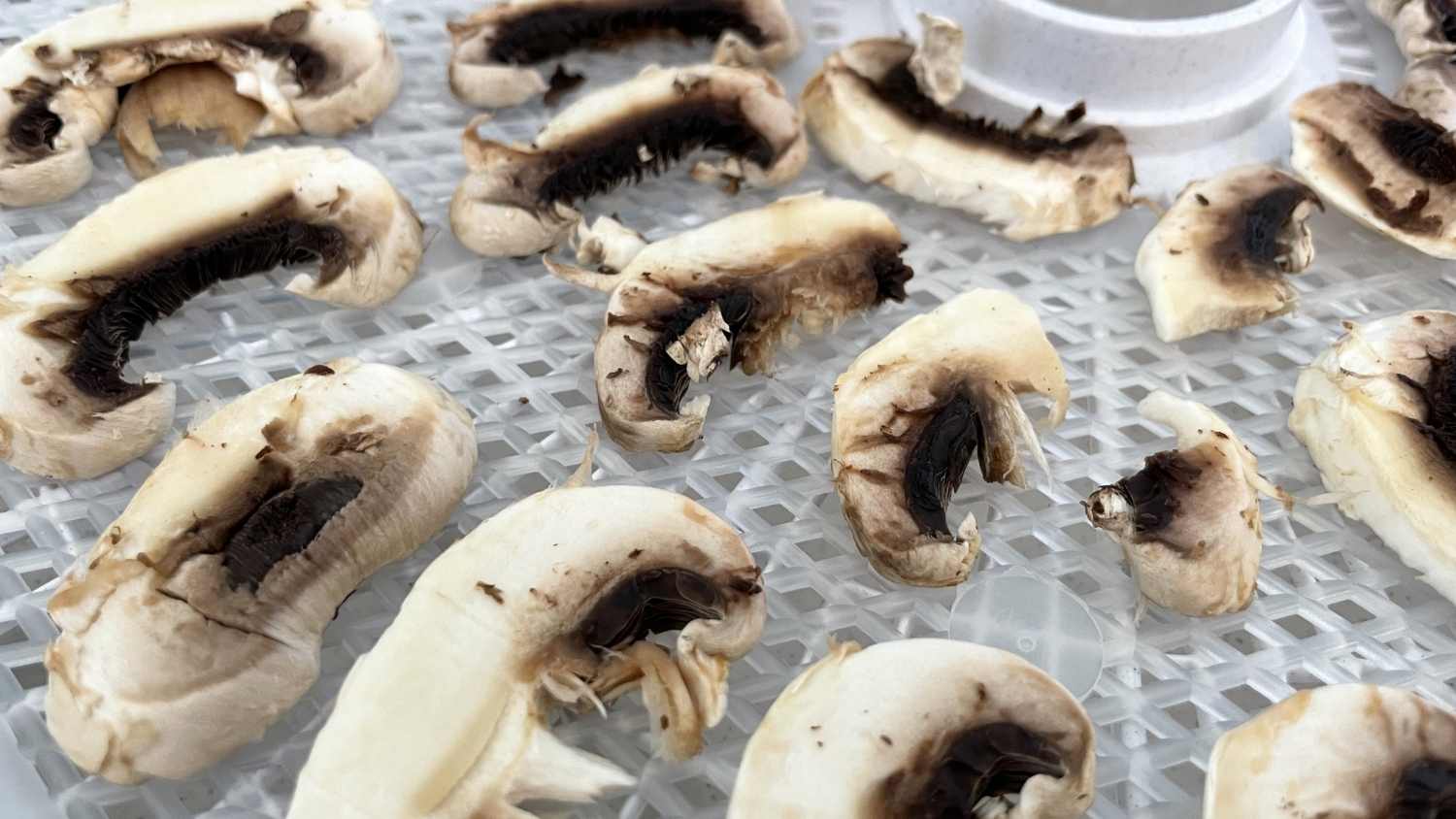 Learning how to dehydrate mushrooms at home is easy! Dehydrated mushrooms are a great way to add a new flavor to your DIY backpacking meals. Many cuisines value mushrooms for their savory taste and hearty texture. Because they are so pale, people often view them as filler vegetables that lack nutritional value. In fact, mushrooms pack a lot of nutrition. They are an excellent source of B vitamins and are the only plant source of vitamin D (certain varieties only). In addition, they contain antioxidants that help keep the immune system strong. You can add dehydrated mushrooms to practically any dish. They are especially delicious in pasta, risotto, and soups.
Read on for a step-by-step guide to dehydrating mushrooms. Interested in dehydrating other ingredients for DIY backpacking meals? Check out our similar posts on dehydrating green onions, tofu, and chickpeas.

What types of mushrooms can you dehydrate or freeze-dry?
Fresh and cans mushrooms can be safely dehydrated or freeze-dried. Never dehydrate wild mushrooms you find unless you have a way to confirm that they are safe to eat. Some mushrooms are very poisonous!
Should mushrooms be blanched before drying?
You don't have to blanch mushrooms before drying them. To improve quality, you should blanch most fresh vegetables in boiling water before dehydrating them. Once vegetables are picked, they release enzymes that lead to a natural deterioration in flavor and texture, even when dried. Blanching slows or stops the enzyme activity and relaxes the cell tissues. This allows the food to dry faster, protects the vitamin content, reduces rehydration time, and destroys potentially harmful bacteria. Taken all together, blanching is a worthwhile effort.
Blanching is recommended for tomato halves, summer squash, zucchini, greens, cabbage, cut corn, green beans, celery, fresh peas, and diced carrots.
Blanching is not required for sliced tomatoes, mushrooms, garlic, onions, scallions, parsley, okra, and peppers.

How do you dehydrate or freeze-dry mushrooms?
Step 1: Prepare the mushrooms for drying.
Clean the mushrooms thoroughly and pat dry.
Slice the mushrooms into small but uniform pieces. An egg slicer works great for this.
Step 2: Prepare the trays.
Spread the cut mushrooms onto dehydrator trays using mesh tray liners or parchment paper.
Tray liners are not necessary if using freeze-dryer trays.
Step 3: Begin the drying process.
Dehydrate at 125℉ (51℃).
If freeze-drying, start the freeze-dryer and allow it to run its cycle.

Step 4: The mushrooms are done when completely dry.
The dehydration process will take approximately 4-8 hours or longer, depending on the humidity.
The freeze-drying process will take approximately 12-15 hours.
Step 5: Prepare the dried mushrooms for long-term storage.
For dehydrated mushrooms, allow the mushrooms to cool for 30-60 minutes. Then package in an air-tight container.
For freeze-dried mushrooms, package the mushrooms immediately in an air-tight container.
Once dried, the mushrooms will reabsorb moisture from the air, so do not leave them out for more than an hour.
To lengthen the shelf-life of the mushrooms, consider vacuum sealing them in vacuum seal bags, mylar bags, or mason jars.
You can purchase a mason jar vacuum sealer accessory online.
Also, consider adding an oxygen absorber. Oxygen absorbers will remove any extra oxygen from your container.
What is the yield?
The yield can vary quite a bit based on the size of the mushrooms.
How do you rehydrate dried mushrooms?
Add hot water and cover for 5-10 minutes.
Cold water may be used, but rehydration will take longer.
How long will dehydrated or freeze-dried mushrooms last?
Dehydrated mushrooms can be stored for six months in an airtight container kept in a cool, dry, dark area.
You can store freeze-dried mushrooms for 10-15 years when vacuum sealed with an oxygen absorber.
What's the best way to use dehydrated or freeze-dried mushrooms in backpacking meals?
Dried mushrooms can be used in various DIY backpacking meals to boost flavor without adding additional weight.
Powdering mushrooms in a coffee or spice grinder is a great way to flavor meals without adding bulk.
Here are a few of our favorite recipes using dried mushrooms.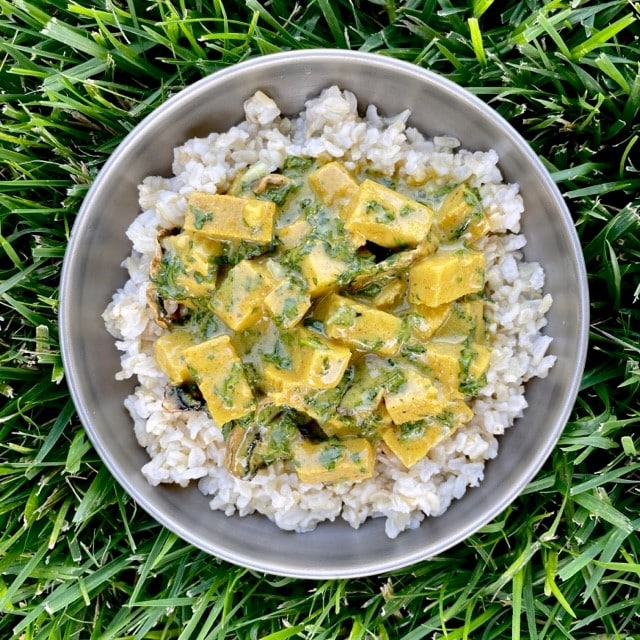 Give this Backcountry Foodie dehydrated mushroom recipe a try!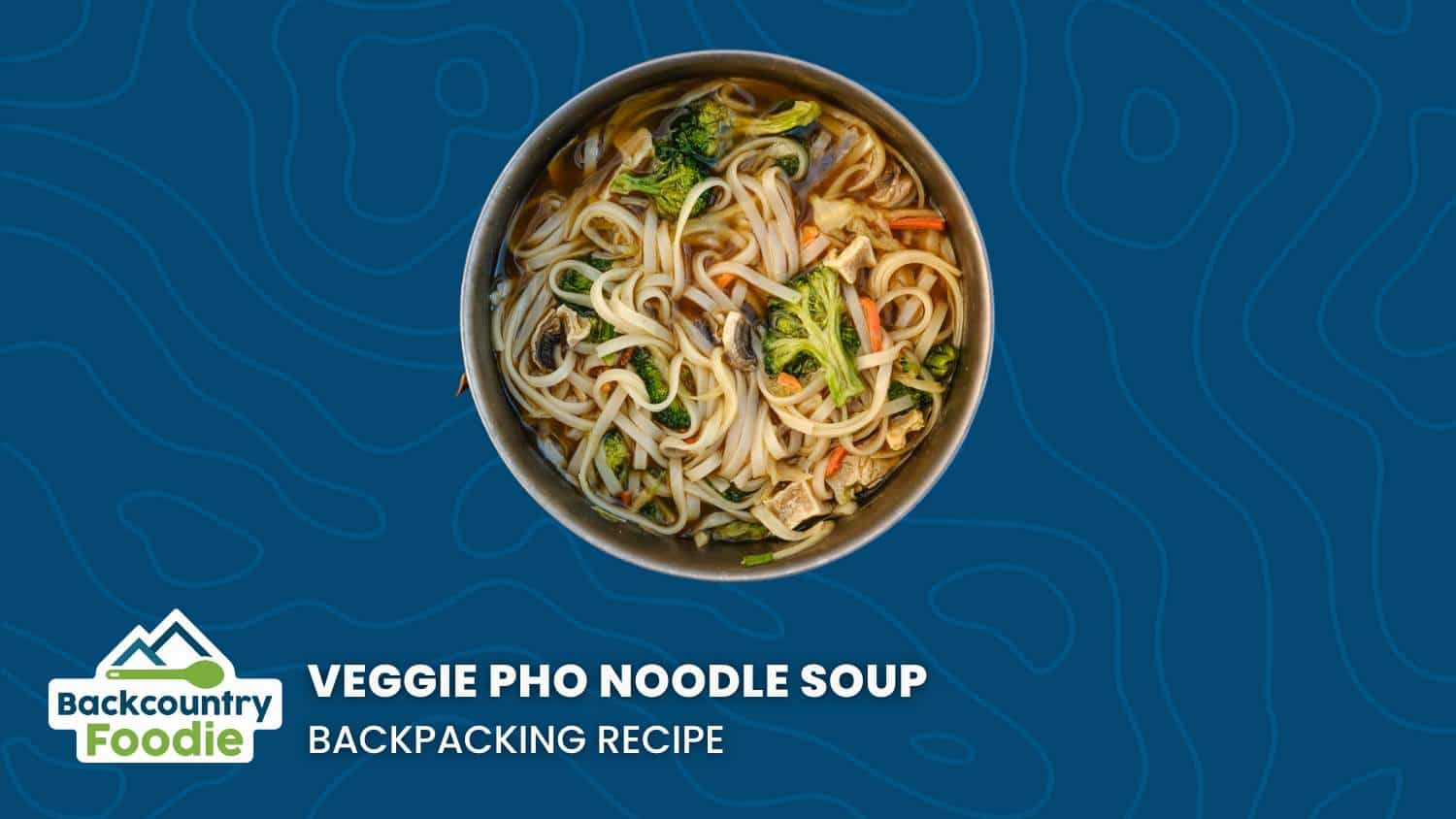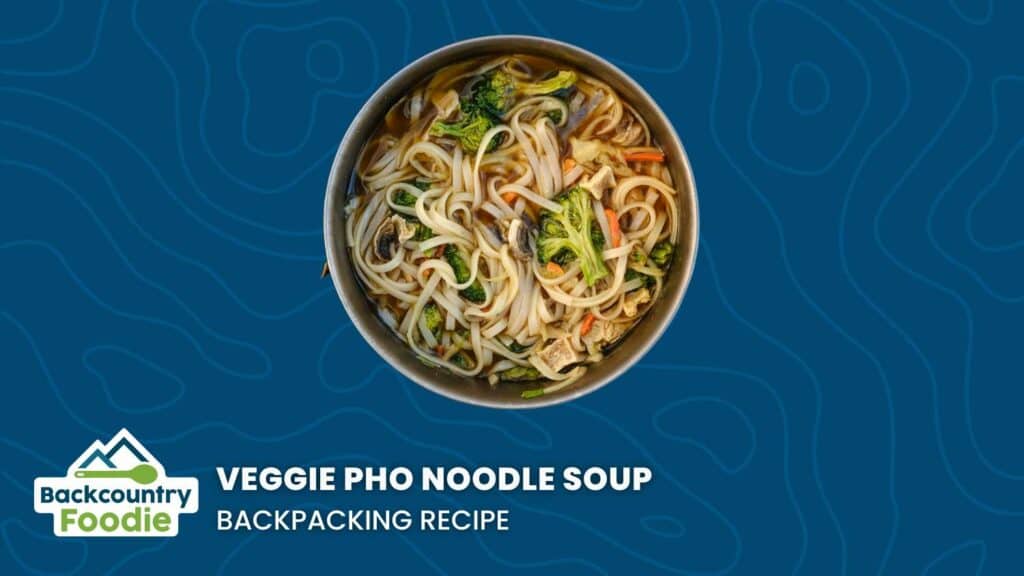 Ready to see more backpacking recipes like this one?
Backcountry Foodie is your go-to resource for more than 200 backpacking dietitian-created recipes and a one-of-a-kind automated meal planning tool. The meal planner even creates itemized shopping lists for you! Meal prep has never been easier.
Check out this video to see where all the magic happens.
---
DISCLOSURE: Some of the links on this page are affiliate links, which means we may receive a modest commission if purchases are made through those links. This adds no cost to our readers and helps us keep our site up and running. Our reputation is our most important asset, so we only include links for products that we use ourselves.
---
Did you find this post helpful?
Pin it and share it with your fellow hikers.
Are you new to dehydrating food for backpacking meals?
Consider checking out these posts:
---
ABOUT THE AUTHORS:
Resources: