How to Dehydrate & Freeze-Dry Cheese for Backpacking Meals
Updated January 4, 2023
This post may contain affiliate links.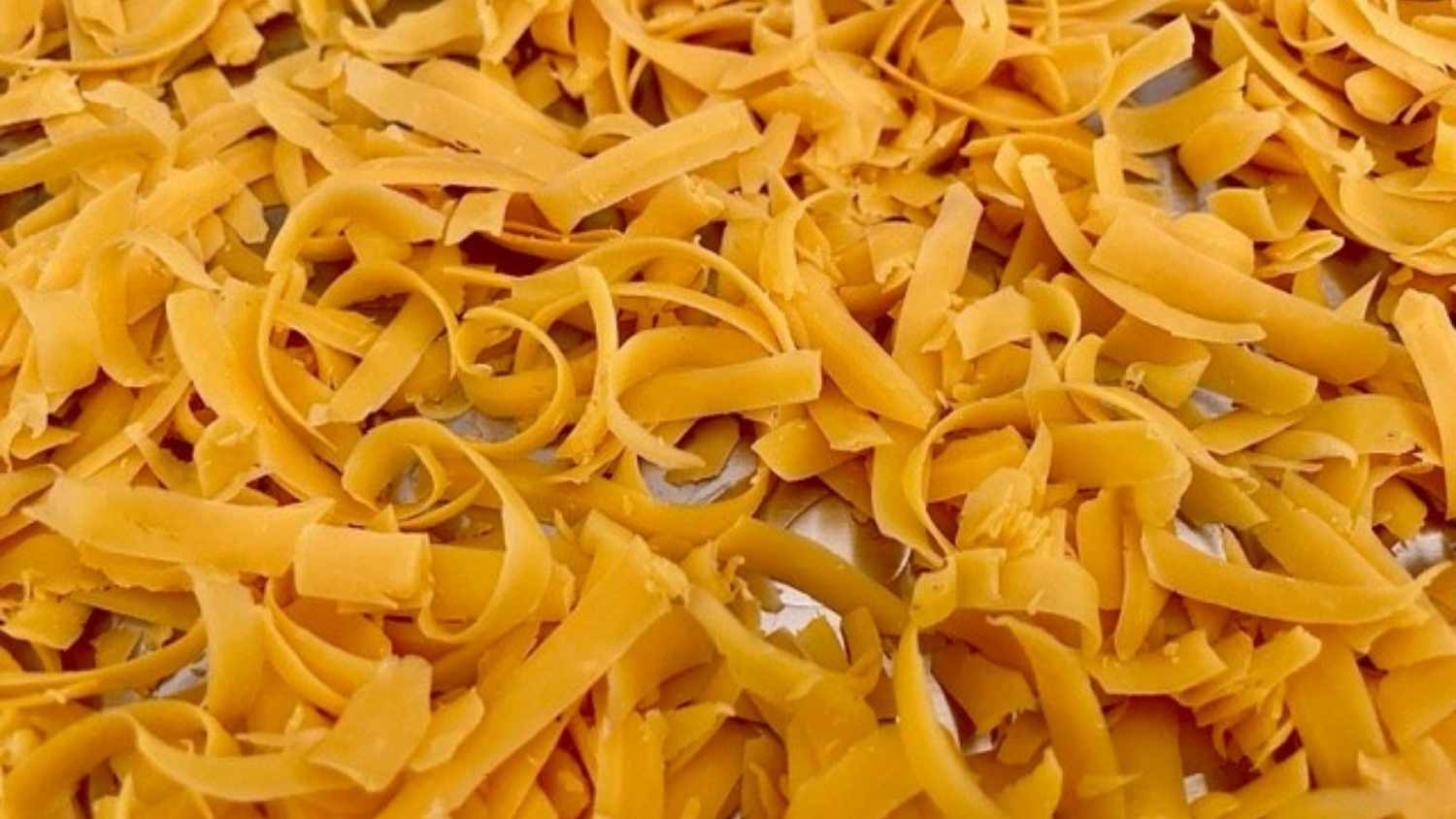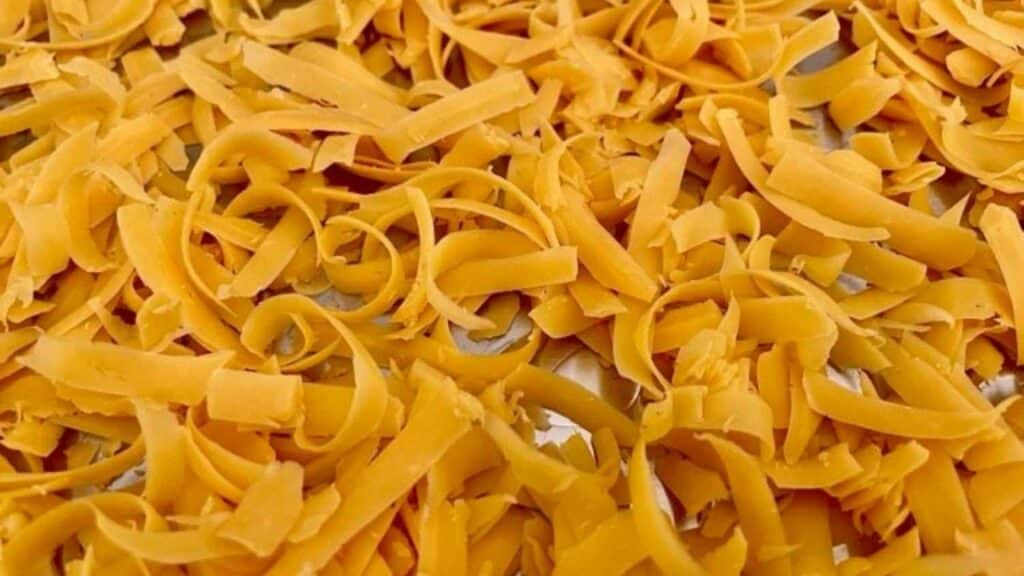 Here's the bad news: cheese is not recommended for home dehydration. The good news? You can freeze-dry cheese using a home freeze-dryer!
You might be wondering why you can't just pop your favorite cheese into that home dehydrator you use all the time. The reason is that home-dehydrated cheese is likely to cause food poisoning. To prevent bacterial contamination, commercially dried cheese products are processed quickly at high temperatures. Home dehydrators cannot duplicate this process. It's not worth the risk. The high-fat content of cheese also makes it difficult to dehydrate using a home dehydrator.
If home freeze-drying isn't an option for you, a wide variety of cheese powders and commercially freeze-dried cheeses are available online. Be aware that the cheese powders tend to be on the salty side.
These are a few of our favorite cheese powder and freeze-dried cheese brands.
If you have access to a home freeze-dryer, we highly recommend drying your cheese. The process of freeze-drying cheese is safe and incredibly easy. Also, the final product is significantly less expensive than store-bought freeze-dried cheese. Read on for the how-to guide for safely drying cheese in your home.

What types of cheese can you freeze-dry?
Nearly any type of cheese can be freeze-dried.
How do you freeze-dry cheese?
Step 1: Prepare the cheese for drying.
Step 2: Prepare the trays.
Spread the shredded cheese onto freeze-dryer trays.
Tray liners are not necessary.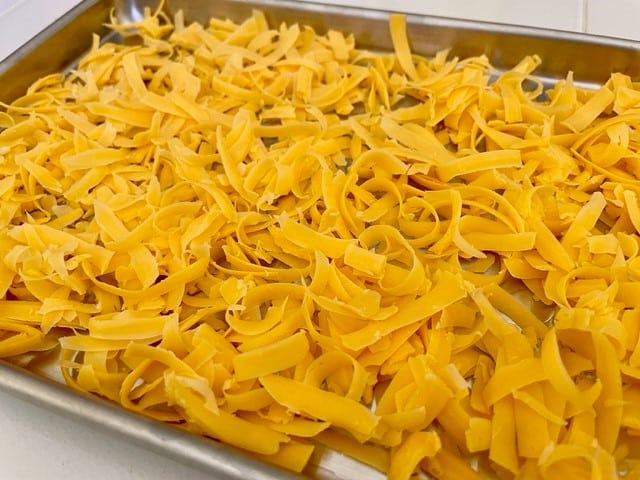 Step 3: Begin the drying process.
It's that easy!
Step 4: The cheese is done when completely dry and brittle.
The freeze-drying process will take approximately 15 hours.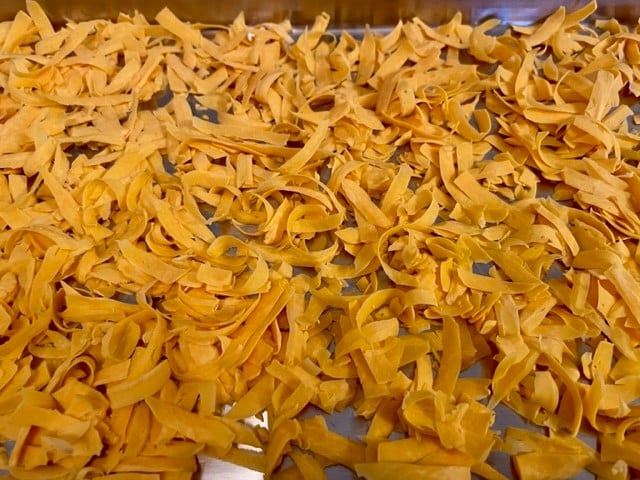 Step 5: Prepare the freeze-dried cheese for long-term storage.
What is the yield?
The yield of freeze-dried cheese is typically similar to or slightly less than the volume of cheese when measured fresh.
How do you rehydrate freeze-dried cheese?
Freeze-dried cheese rehydrates best with boiling water.
Putting the backpacking meal in an insulated cozy will help retain the heat allowing the cheese to soften.
Be aware that the cheese can clump if the meal is not stirred thoroughly during the rehydration process.
To rehydrate freeze-dried cheese using cold water, spritz the cheese with water and let it sit until rehydrated. The cheese can also be rehydrated by wrapping it in a moist paper towel and putting it in a baggie or container until rehydrated. This isn't always practical in the backcountry.
How long will freeze-dried cheese last?
How much does it cost to freeze-dry cheese?
Home freeze-drying cheese is significantly cheaper than purchasing commercially freeze-dried cheese.
A 2 lb (907 g) block of cheddar cheese from Costco costs $5.59.
The energy required to run the freeze-dryer (9.95 KWH) costs $2.59 using the California energy rate.
I spent a total of 12 minutes preparing the cheese for freeze-drying and 10 minutes packaging the cheese for long-term storage. At a labor rate of $25 per hour, the labor cost is $9.17.
The 2 lb brick yields 558 g of freeze-dried cheese for a total cost of $17.35 or $0.03 per gram.
The Thrive Life brand freeze-dried cheddar cheese costs $29.79 per 340 g can or $0.09 per gram (not including shipping).
Home freeze-dried cheese only costs 38% of the price of commercially freeze-dried cheese. Cha-ching!
What's the best way to use freeze-dried cheese in backpacking meals?
Dried cheese can be used in a wide variety of DIY backpacking meals to boost flavor and add creaminess without adding significant weight or bulk.
Freeze-dried cheese is also a great way to increase the calories and protein content of backpacking meals.
Here are a few of our favorite recipes using freeze-dried cheese.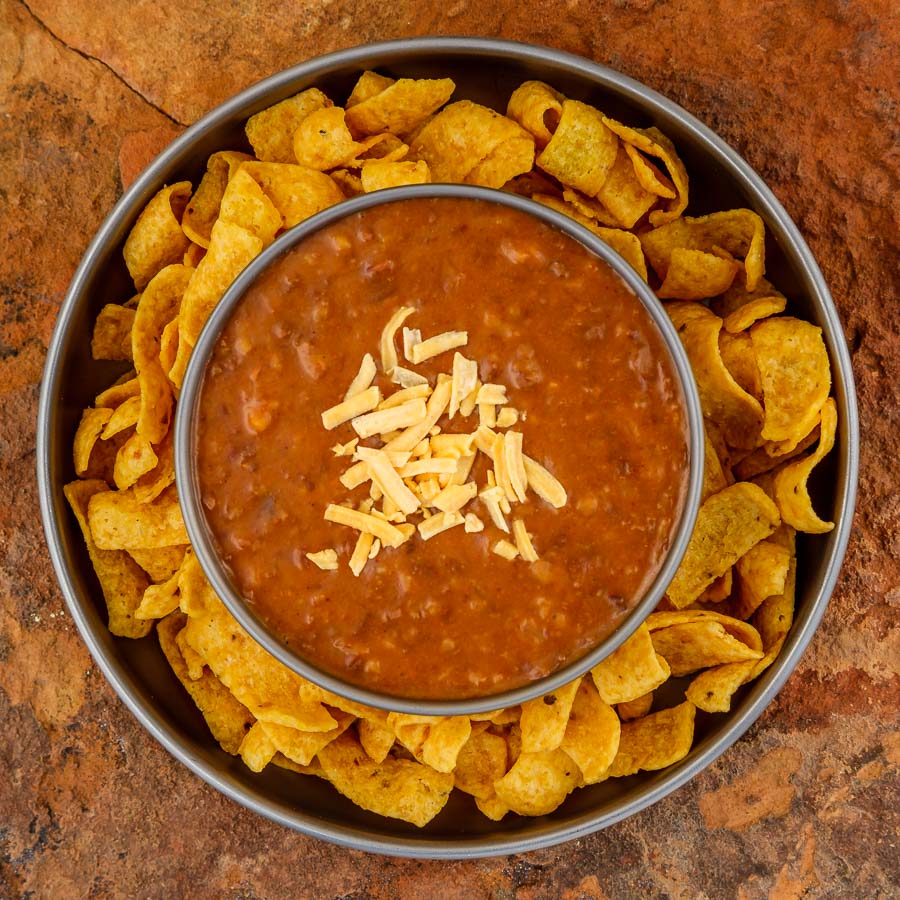 Ready to see backpacking recipes using freeze-dried cheese?
Backcountry Foodie is your go-to resource for more than 200 backpacking dietitian-created recipes and a one-of-a-kind automated meal planning tool. The meal planner even creates itemized shopping lists for you! Meal prep has never been easier.
Check out this video to see where all the magic happens.
---
DISCLOSURE: Some of the links on this page are affiliate links, which means we may receive a modest commission if purchases are made through those links. This adds no cost to our readers and helps us keep our site up and running. Our reputation is our most important asset, so we only include links for products that we use ourselves.
---
Did you find this post helpful?
Pin it and share it with your fellow hikers.
Are you new to dehydrating food for backpacking meals?
Consider checking out these posts:
---
ABOUT THE AUTHORS:
Resources: