How to Safely Dehydrate & Freeze-Dry Tofu for Backpacking Meals
Updated June 12, 2022
This post may contain affiliate links.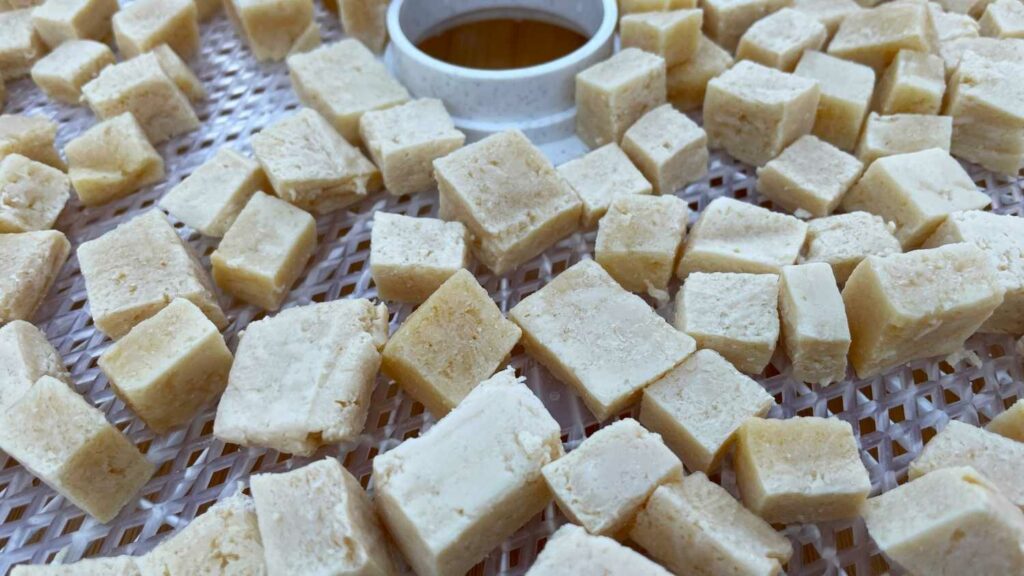 If you've tried dehydrating tofu in the past and wondered what went wrong, the key to dehydrating tofu is freezing it ahead of time. Before Chef Glenn cracked the code with this technique, dehydrating tofu resulted in hard nuggets that were nearly impossible to rehydrate or chew. Freezing and thawing the tofu opens up air spaces in the otherwise dense product. The resulting product is crunchy when dry and rehydrates easily with hot or cold water. It's a little too dry to enjoy as a snack, but in a pinch, it can be eaten in dry form. It's a good source of protein in a variety of recipes.

What types of tofu can you dehydrate or freeze-dry?
Firm or extra-firm tofu is best for dehydrating and freeze-drying. If you do not have access to a dehydrator or freeze-dryer, freeze-dried tofu, called koyadofu in Japan, can be found in Asian markets or on Amazon. It rehydrates easily. Another option is to use tempeh or dried bean curd.
How is tofu prepared for dehydrating or freeze-drying?
The most important step is to freeze the tofu for at least a day and then defrost it overnight in the refrigerator. It may be left in the original package for freezing and thawing.
Can tofu be flavored before dehydrating?
Tofu may be dehydrated plain, or you can add flavor. Tofu absorbs flavors easily. Bouillon, ramen broth (from a packet or homemade), or flavored broth using Mexican, Thai, Italian, or other spice blends can be used with tofu that has been frozen, thawed, and sliced.
Simmer tofu in 1-2 cups of broth (enough to cover the pieces of tofu) for 10 minutes.
Leave the tofu in the pot for an hour to absorb more flavored water.
Drain the broth.

How do you dehydrate or freeze-dry tofu?
Step One: Prepare tofu for drying.
Pre-freeze and thaw tofu as described above.
Drain the juice from the package.
Slice into uniform cubes or strips.
Simmer in broth as described above as desired.
Step Two: Prepare the dehydrator or freeze-dryer trays.
Place the prepared tofu that has been frozen, thawed, drained, and sliced on the dehydrator or freeze-dryer trays.
If using a dehydrator and the pieces are very small or are crumbled, use mesh tray liners.
Tray liners are not necessary for freeze-dryer trays.
Step Three: Begin the drying process.
Dehydrate tofu at 135° F (57° C)
After a couple of hours, move the pieces around to break up any clumps and rotate trays if it seems like some are drying faster than others.
If freeze-drying, start the freeze-dryer and allow it to run its cycle.

Step 4: The tofu is done when it is completely dry.
Tofu is done when it is very firm and dry to the touch.
The dehydration process will take approximately 4-8 hours or longer, depending on the humidity.
The freeze-drying process will take approximately 12 hours.
The tofu should break in half easily, rather than bend.
Step Five: Prepare the dried tofu for long-term storage.
For dehydrated tofu, allow the tofu to cool for 30-60 minutes. Then package it in an air-tight container.
For freeze-dried tofu, package the tofu immediately in an air-tight container.
Once dried, the tofu will reabsorb moisture from the air, so do not leave it out for more than an hour.
To lengthen the shelf-life of the tofu, consider vacuum sealing it in vacuum seal bags, mylar bags, or mason jars.
You can purchase a mason jar vacuum sealer accessory online.
Also, consider adding an oxygen absorber. Oxygen absorbers will remove any extra oxygen from your container.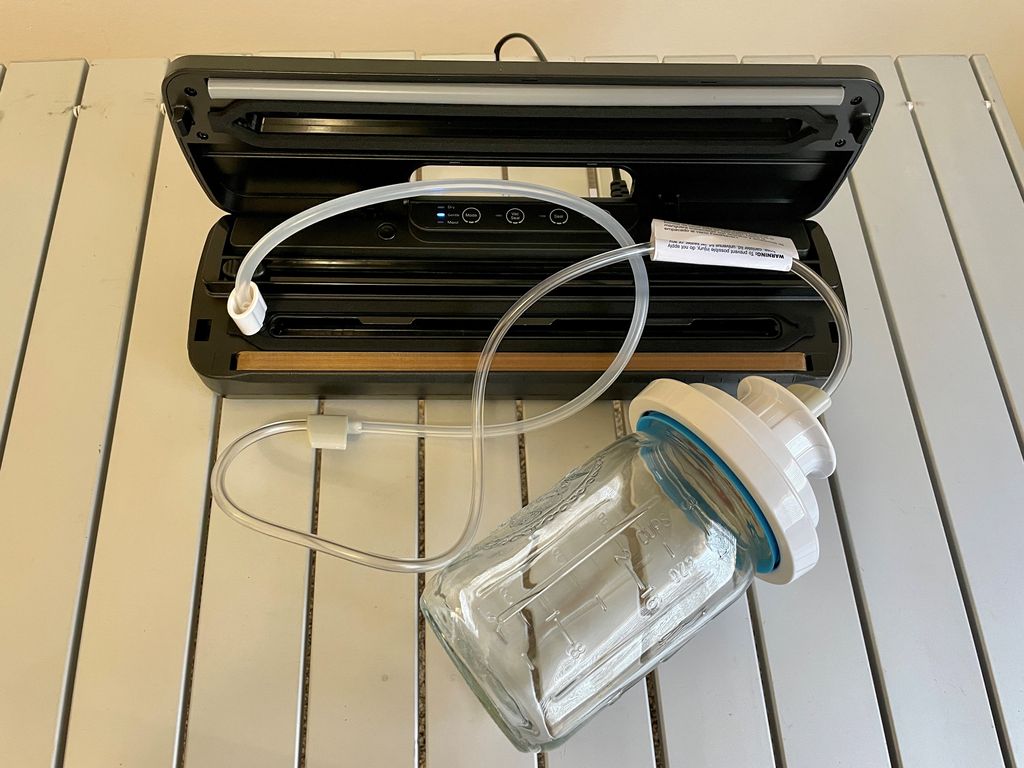 What is the yield?
16 ounces of tofu will give you about 1 cup of dried pieces.
How do you rehydrate dried tofu?
Add hot or cold water to cover for 10-20 minutes.
How long will dehydrated or freeze-dried tofu last?
Dried tofu can be stored for 1-2 weeks (the short time frame is due to the fat content) in an airtight container kept in a cool, dry, dark area, 6 months in the refrigerator, or 12 months in the freezer.
You can store freeze-dried tofu for 10-15 years when vacuum sealed with an oxygen absorber.
How do I use dehydrated or freeze-dried tofu in backpacking meals?
Dried tofu can be added to a wide variety of meals as its naturally mild flavor will take on the meal's flavor. It's a great way to inexpensively boost the protein content of backpacking meals without significantly increasing the total weight of the meal. Our Veggie Pho Noodle Soup backpacking recipe is one of our absolute favorite ways to use dehydrated and freeze-dried tofu.
Here are a few of our favorite recipes using dehydrated tofu.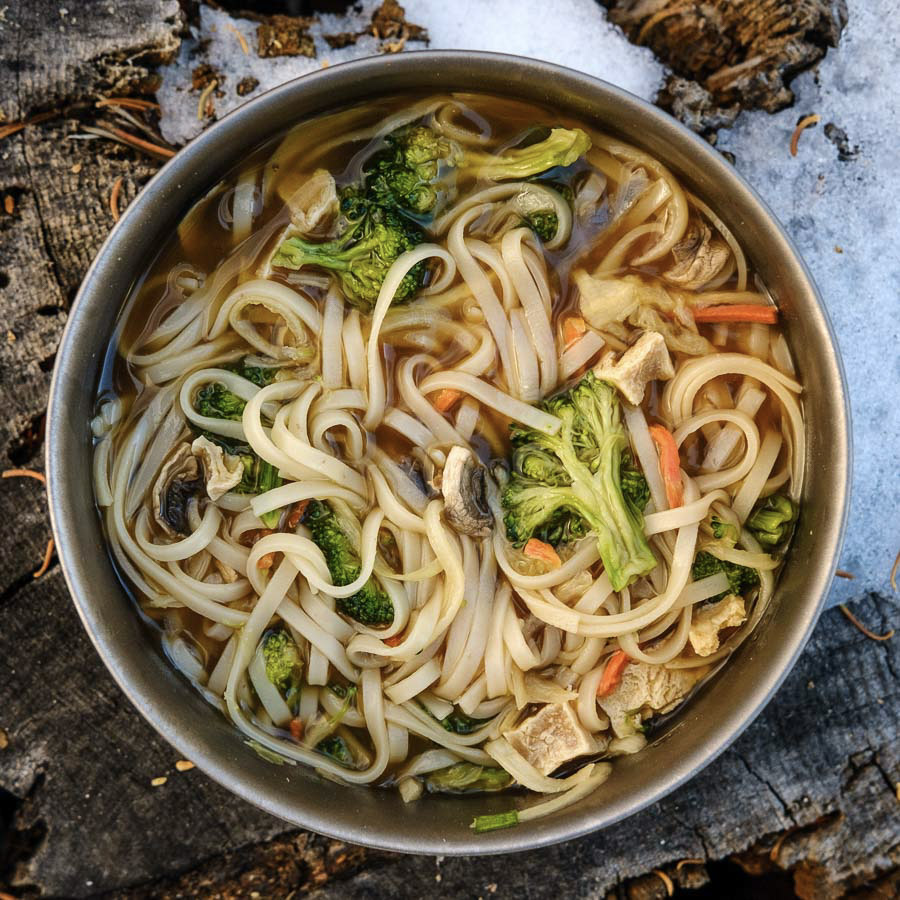 Give this Backcountry Foodie dehydrated tofu recipe a try!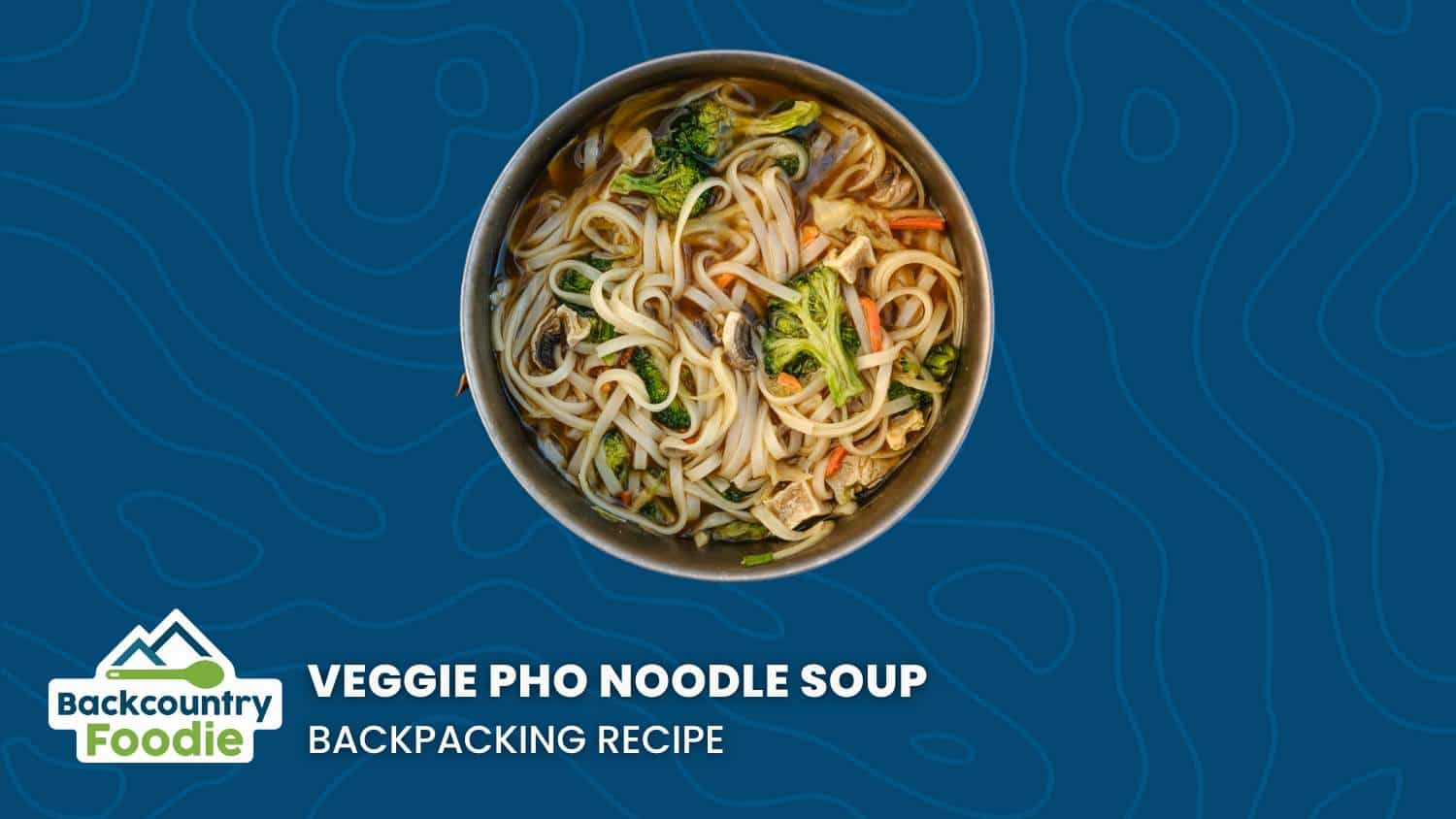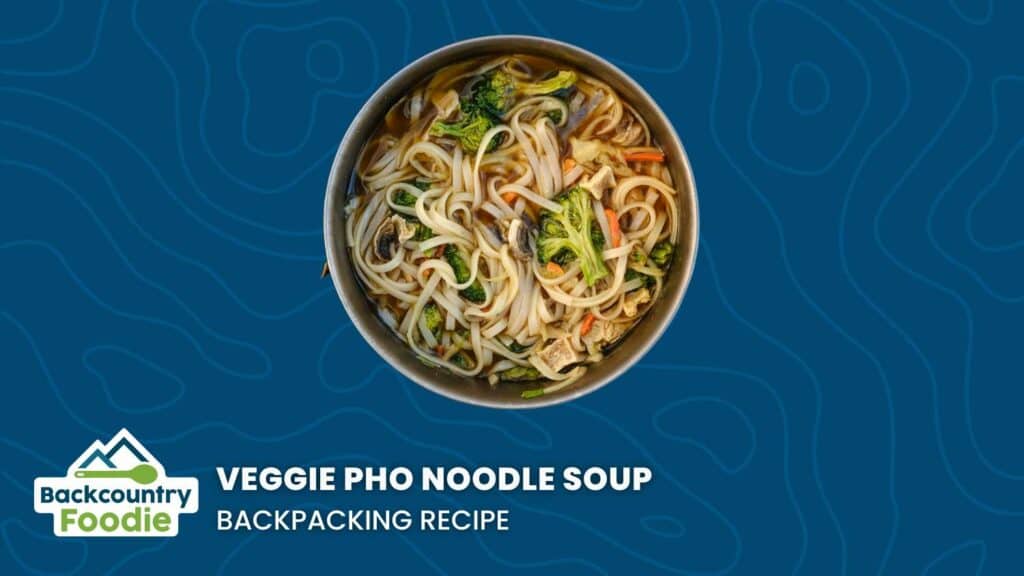 Ready to see more backpacking recipes like this one?
Backcountry Foodie is your go-to resource for more than 200 backpacking dietitian-created recipes and a one-of-a-kind automated meal planning tool. The meal planner even creates itemized shopping lists for you! Meal prep has never been easier.
Check out this video to see where all the magic happens.
---
DISCLOSURE: Some of the links on this page are affiliate links, which means we may receive a modest commission if purchases are made through those links. This adds no cost to our readers and helps us keep our site up and running. Our reputation is our most important asset, so we only include links for products that we use ourselves.
---
Did you find this post helpful?
Pin it and share it with your fellow hikers.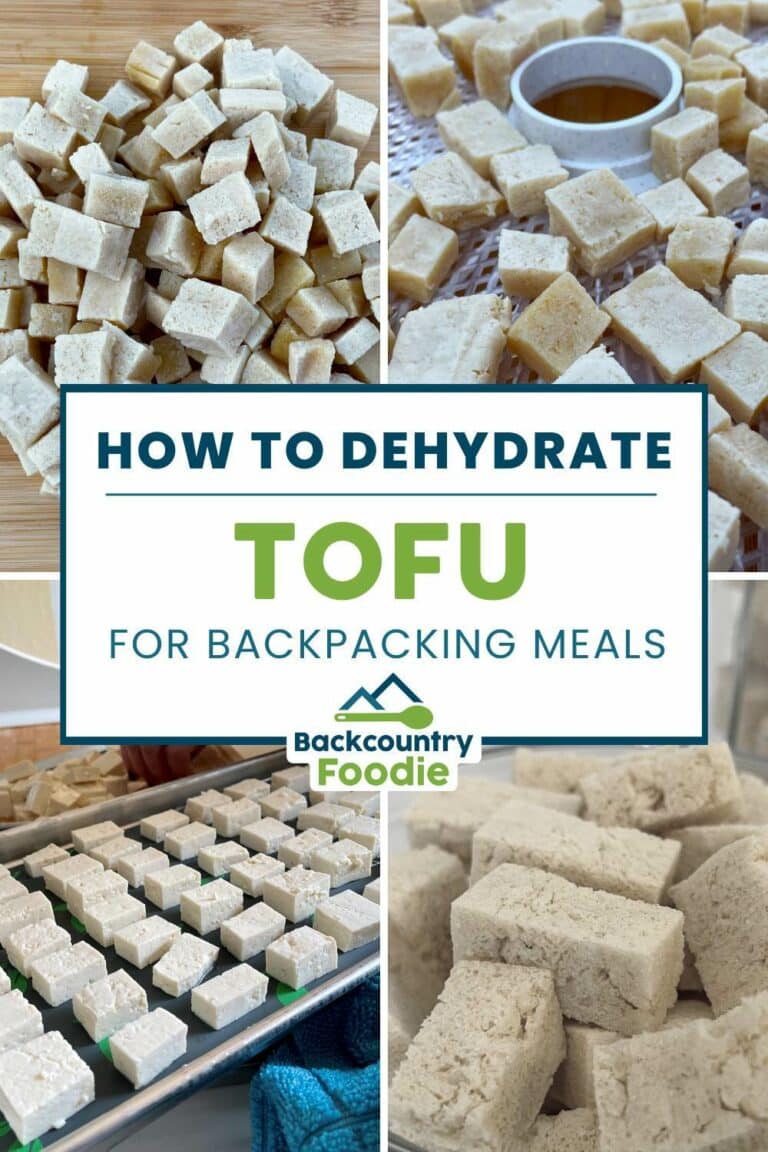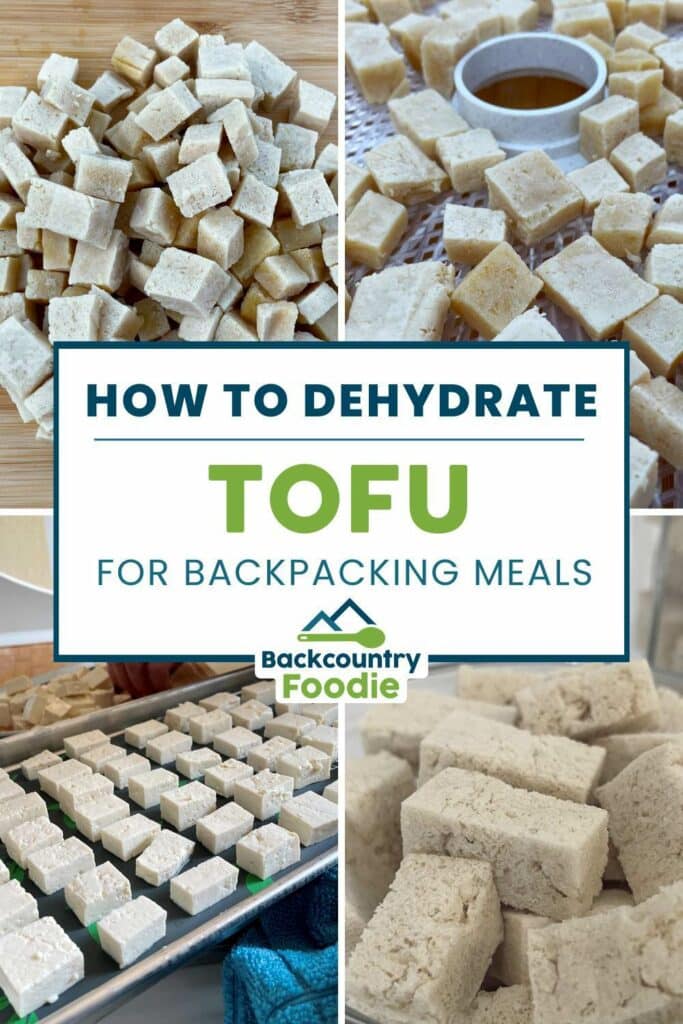 Are you new to dehydrating food for backpacking meals?
Consider checking out these posts:
---
ABOUT THE AUTHORS:
Resources:
McCallister, Glenn. "Dehydrating Tofu." Backpacking Chef.com.
MacKenzie, Jennifer, Jay Nutt, and Don Mercer. The Complete Trail Food Cookbook.