How to Choose Snacks for Your Hiking Adventures
Updated May 22, 2022
This post may contain affiliate links.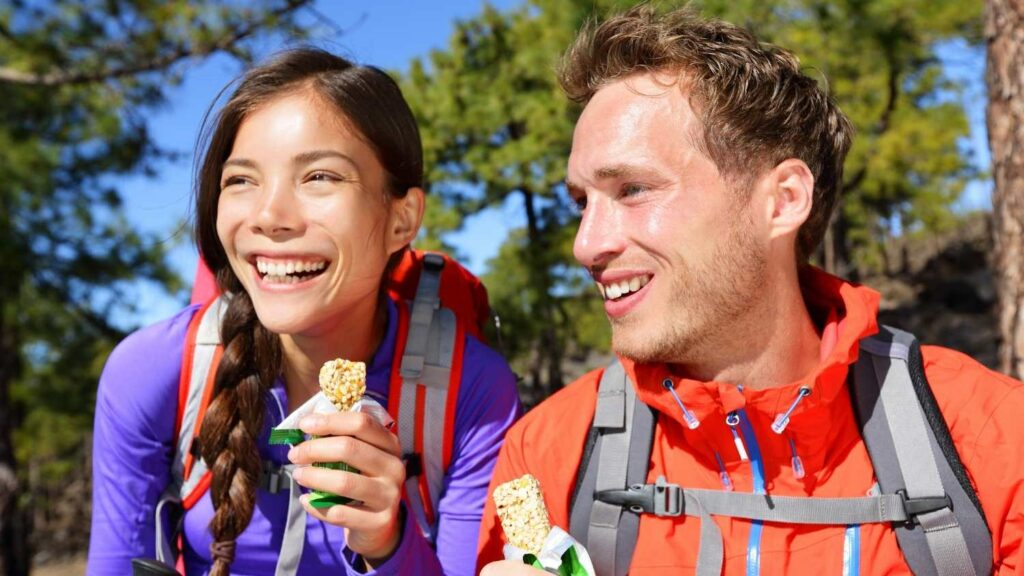 Depending on the duration and difficulty of your hike, you'll want to choose different types of snacks for your hiking adventures: slow-burning energy and quick-energy snacks.
Slow Burning Energy Snacks
Slow-burning energy snacks for hiking consist of carbohydrates, fiber, and protein. This type of snack will help to curb your hunger for several hours as well as help you achieve your daily calorie, carbohydrate, and protein goals.
Examples of carbohydrate-rich hiking snacks:
Cereal – Kashi, Cheerios, Chex
Crackers – Goldfish, Triscuits, Wheat Thins
Dried fruit
Examples of protein-rich hiking snacks:
Examples of combination hiking snacks:
Homemade trail mix – dried fruit, shaved coconut, an assortment of nuts, and cereal
Store-bought trail mix – PowerUp
Fruit and nut bars – Larabar
Nut butter sandwich
Tips for Creating Your Own Slow-Burning Energy Snack Combinations:
Combine sources of carbohydrates and protein from the lists above –
Kind fruit bar and a packet of nuts such as cocoa almonds
Belvita bar topped with nut butter
Triscuits with a tuna or salmon packet
Goldfish crackers and a cheese stick
Dried fruit and a handful of nuts or several pieces of jerky
Applesauce pouch and a nut bar
Quick Energy Snacks
Quick energy snacks for hiking will help prevent you from "hitting the wall", "bonking", or "crashing". Most hikers have experienced this at some point in their hiking careers, and it's not a pleasant experience. These snacks provide a source of simple carbohydrates (i.e., sugar) and often contain electrolytes. Quick energy snacks help you continue at optimal performance while maintaining blood sugars for hikes greater than one hour. Note: Be aware that some quick energy snacks contain caffeine. It is up to the individual to determine if caffeine is beneficial while hiking.
Examples of Quick Energy Snacks:
Examples of Kid-Friendly Quick Energy Snacks:
Putting it all together
Personally, I like to bring a combination of snacks from both the slow-burning energy and quick-energy snack options listed above. For times when I do not plan on stopping to eat a meal, I may grab an energy chew or fruit snack that I can easily consume while hiking. I typically bring a bar, trail mix, and a sandwich for longer hikes when we plan to make a few stops. Additionally, consider the amount of space in your backpack you have when packing a snack. Storage space available may also play a role in which snacks to bring and the quantity.
To determine which snacks fuel your body best while hiking, try different snacks on various hikes to see how your body feels after consuming each snack. The type and duration of the hike will help you decide which snacks to choose.
Give this Backcountry Foodie hiking snack recipe a try…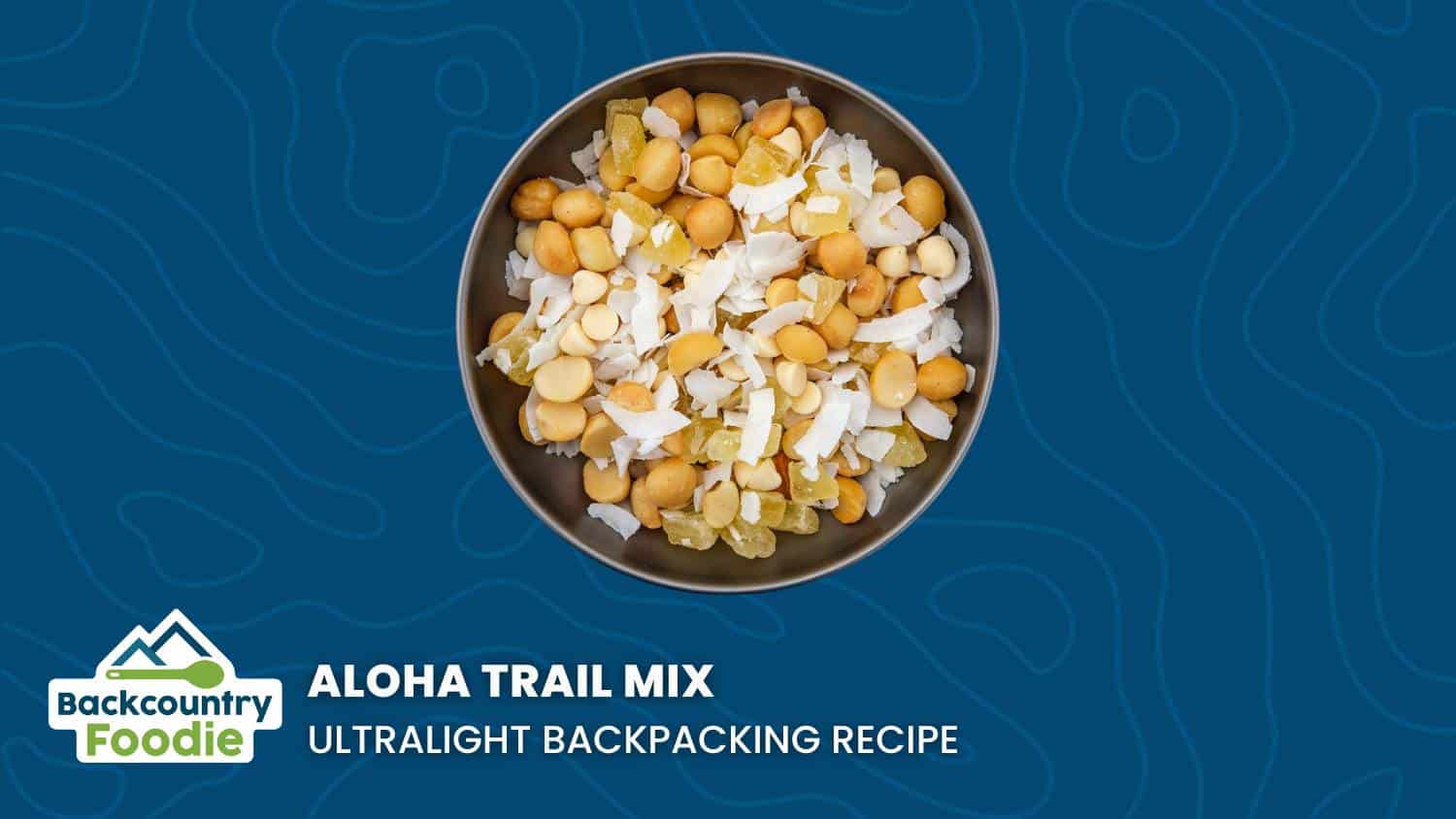 There's one more thing not to forget:
Proper Hydration
Proper hydration while hiking is just as important as consuming proper snacks. I always carry a water bottle, hydration bladder such as a Camelbak, or both with me, depending on how long I'll be out. Check out our "Top 6 Nutrition & Hydration Tips at Altitude" and "What to Eat & Drink While Hiking in Hot Weather" posts for additional tips for staying hydrated.
Disclaimer: This is general nutrition advice, and you should talk with your physician before implementing any dietary or lifestyle changes. Always check nutrition labels and ingredient lists to ensure food items will work for you.
---
DISCLOSURE: Some of the links on this page are affiliate links, which means we may receive a modest commission if purchases are made through those links. This adds no cost to our readers and helps us keep our site up and running. Our reputation is our most important asset, so we only include links for products that we use ourselves.
---
New to our blog?
Here are a few more posts that you might find helpful while preparing for hiking adventures.
About the Author:
Kim Pierce, MS, RD, LDN, CDE, The Outdoors Dietitian, is a registered dietitian and certified diabetes educator in Northeast Ohio and Western Pennsylvania. She counsels individuals and athletes on proper nutrition to fuel their bodies for outdoor activities. Kim is a lifelong ice hockey player, cyclist, hiker, and outdoors lover. You can follow Kim on Instagram, Facebook, and Twitter at Outdoors Dietitian.
Resources:
Sports, Cardiovascular, and Wellness Nutrition (SCAN). (2016). Fact Sheet: Eating During Exercise
Sports, Cardiovascular, and Wellness Nutrition (SCAN). (2016). Fact Sheet: Sport Foods