Lemon Blueberry Oatmeal | Backpacking Recipe
Can't stomach another packet of instant oatmeal? You'll actually look forward to breakfast with our ultralight Lemon Blueberry Oatmeal recipe.  The serving size shown provides 510 calories and a healthy serving of protein and fiber to boot! Now, that'll fuel your body for those morning miles on the trail. Leave those packets on the grocery store shelf and take your backpacking breakfast to the next level. Your body will thank you.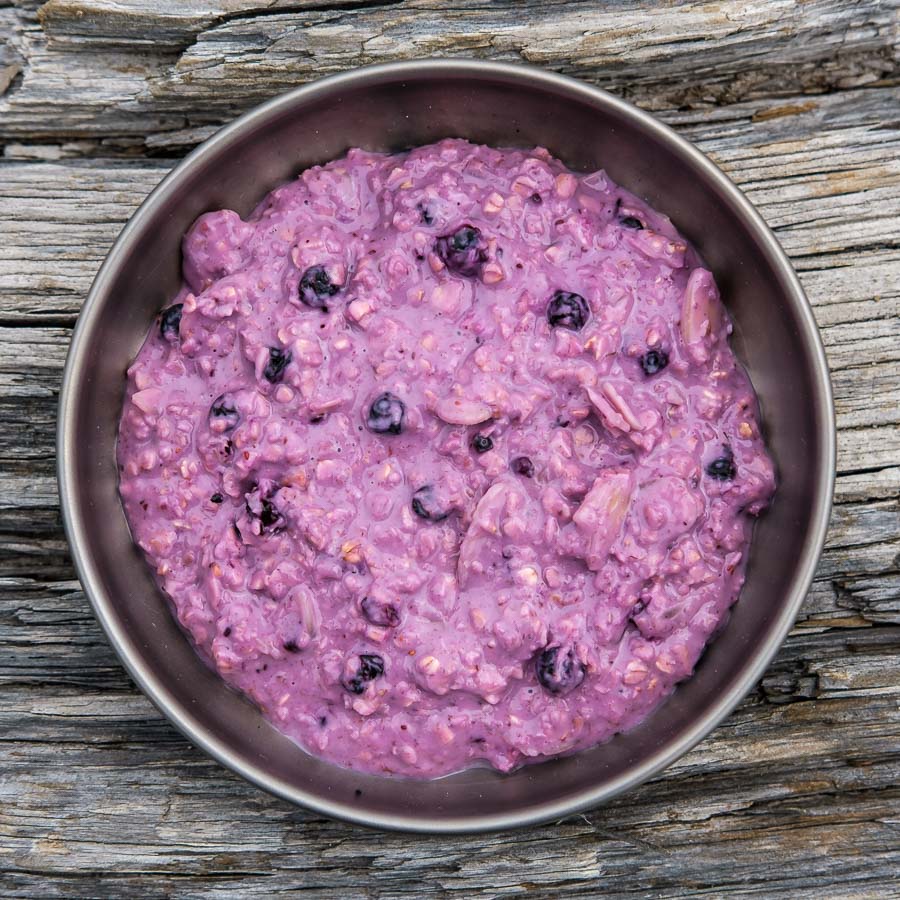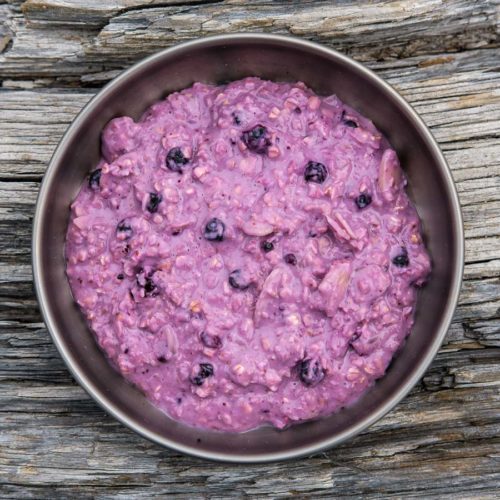 Lemon Blueberry Oatmeal
You won't leave camp hungry after eating this hearty bowl of oatmeal. You might even want to consider including it as a breakfast option home.
Rate This Recipe
NUTRITION (per serving)
INSTRUCTIONS
HOME
Put all dry ingredients in a bag or container to be used in the backcountry.

Pack 1/2 Tbsp (7 g) coconut oil in a leakproof container to be added when the meal is consumed. We recommend double bagging the oil in the event there is a leak.
FIELD
Add 8 oz (240 mL) hot water or to the desired consistency.

Stir and let stand to allow the blueberries to rehydrate and oatmeal to thicken.

Add 1/2 Tbsp (7 g) coconut oil.

Stir to mix well and enjoy!
NOTES
NUTRITION
Sugar content: 31 g total sugar, 13 g added sugar
To reduce added sugar by 13 g, replace brown sugar with brown sugar substitute.

To reduce calories by 60, do not add the 1/2 Tbsp (7 g) of coconut oil.
Did you make this recipe? We'd love to see it!
Share photos from your kitchen or the backcountry below.
Disclaimer: Backcountry Foodie is an Amazon Affiliate, which means that if you choose to purchase a product from a link on this page we could potentially receive a small commission to help support ongoing recipe development.
Did you enjoy this ultralight backpacking breakfast recipe?
Click here to learn more about Backcountry Foodie's ultralight recipes and meal planning service.
Hungry for more?
Here are more recipes you'll likely enjoy…
ABOUT THE AUTHOR:
Aaron Owens Mayhew, MS, RDN, is a registered dietitian and ultralight long-distance backpacker with over 20 years of nutrition and backpacking experience. She's also the founder and owner of Backcountry Foodie, online ultralight recipes and meal planning platform for backpackers. She also enjoys teaching hikers, like you, about backpacking nutrition via live virtual masterclasses. You can follow Aaron's adventures in the kitchen and the backcountry via Instagram and Facebook.